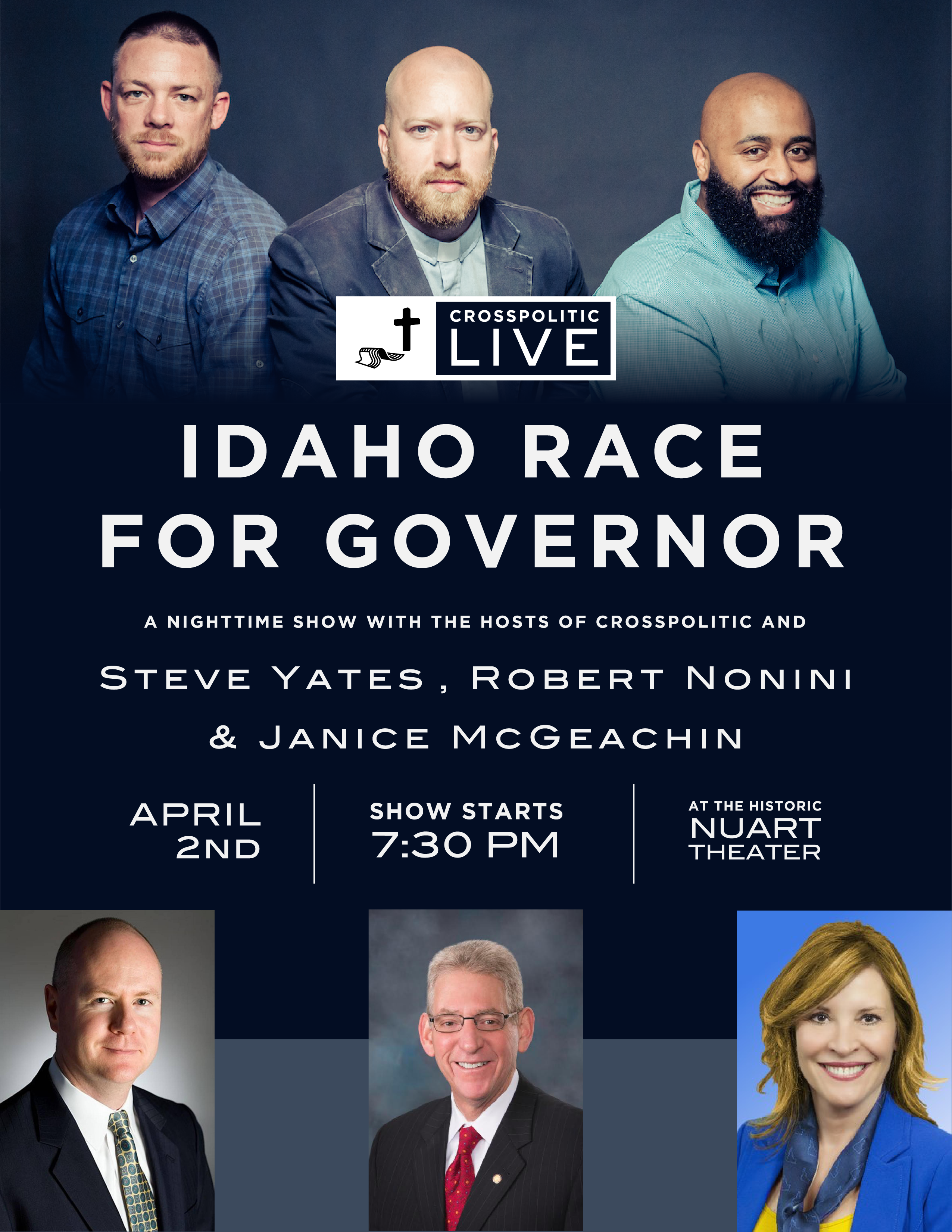 Idaho Lieutenant Governor Race with CrossPolitic Live at the historic Nuart Theater in Moscow, Idaho
CrossPolitic Live will be hosting the current Republican candidates for the Idaho Lieutenant Gubernatorial election at the historic Nuart Theater Monday April 2, 2018, at 7:30pm. Three candidates in the race—Steve Yates, Bob Nonini, and Janice McGeachin—will join the host of CrossPolitic for a lively discussion. The show will be an entertaining, honest dialogue on tough issues between the hosts and the candidates, and will cover education, the Second Amendment, healthcare, economic issues, and more.
The show will also be released on Brio TV and on CrossPolitic's podcast the following Monday, April 9th. CrossPolitic Live previously hosted two of the Republican candidates for Governor, Lt. Gov. Brad Little and Tommy Ahlquist, last September.
The historic Nuart Theater is the largest theater in Moscow, Idaho, seating over 475. The show will be free and open to the public.
CrossPolitic is a national show and podcast, including audiences in the UK, Mexico, Canada, Australia, Japan, Turkey, Malaysia, and more
Historic Nuart Theater seats over 450 people
Seven miles separates University of Idaho and Washington State University, boasting about 40,000 college students in our backyard
Culture, Politics, Religion–No topic is off limits.
"I love talking faith and politics with these guys. Honest, unpretentious and sometimes hilarious — everything a good conversation should be."
Andrew Klavan