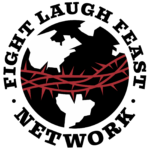 This is Toby Sumpter with your CrossPolitic Daily News Brief for Friday, September 25, 2020.
Today you will hear about a couple of senate reports or maybe one, I could tell, and Louisville is still rioting, and of course I will talk a bit about the things happening in Moscow, Idaho. 
Remember: If you come across a news story you think we might need to cover, please send it to: news at crosspolitic dot com. This is a great way to share articles and stories with us that may end up in our daily or weekly shows: news at crosspolitic dot com
https://twitter.com/KimStrassel/status/1309272844661002241?s=20
https://disrn.com/news/mainstream-media-spin-coverage-of-senate-report-on-hunter-biden
A report released Wednesday by the Homeland Security and Governmental Affairs and Finance committees lays out numerous foreign business dealings pursued by Hunter Biden when his father was vice president. The report connects Hunter Biden to politically connected businessmen in China, Russia, and Kazakhstan and raises allegations of dealings with the Chinese Communist Party and Putin allies. The report also reveals that the dealings raised red flags within the U.S. government. 
Mainstream media — including CNN, Politico, the New York Times, and the Washington Post — have reported on the findings as a partisan attempt to hurt Joe Biden's presidential prospects. 
"Senate Republicans on Wednesday issued a partisan report attacking Vice President Joe Biden's son Hunter Biden over his role on the board of a Ukrainian energy company but says little about the former vice president beyond the long-known potential conflict of interest issues that arose because of Hunter's position," said CNN's story. 
The Times emphasized that the findings did not reflect poorly on the presidential candidate, while the Post said the report failed to "demonstrate" that Hunter Biden's business ventures in Ukraine "change the administration's policy" toward the country. 
Outlets also left out the detail that former Secretary of State John Kerry had previously been warned about Hunter Biden's dealings in Ukraine, which he later denied having knowledge of. 
https://disrn.com/news/louisville-police-arrest-suspect-in-shooting-of-two-officers
Police in Louisville have arrested a man whom they say shot two officers Wednesday night during large-scale protests, looting, and violence after officials announced the grand jury decision in the Breonna Taylor case.
Larynzo Johnson, 26, was charged with two first-degree counts of assault and 14 counts of wanton endangerment. Johnson is accused of shooting Aubrey Gregory, a major with the department, and Officer Robinson Desroches. Gregory was wounded in the leg and has been released from the hospital. Desroches was shot in the abdomen and is recovering after major surgery to address his injuries.
Two other officers were injured and another was spit upon by a demonstrator as police worked to contain violence. The department has reported 127 arrests in connections with demonstrations Wednesday and overnight.
Looking forward to seeing everyone who registered for the Fight Laugh Feast Conference in Franklin – just outside Nashville – next week! Registration is now officially closed. We are so thankful for everyone who is coming. If you registered for the conference, you should have an email in your inbox with details about hotels nearby and schedule and itinerary for the conference. See you soon! But wait for all the rest of you: we will be livestreaming and making all conference talks available to club members. Talks from Douglas Wilson, George Grant, Glenn Sunshine, David Bahnsen, Jeff Durbin, me, and live show with the whole Fight Laugh Feast Network. If you're already a member look for links, if you're not already a member, what are you waiting for? Go to fightlaughfeast.com.
https://disrn.com/news/three-people-arrested-in-idaho-for-not-wearing-masks-or-maintaining-social-distance-during-outdoor-singing-event
This has been a wonderful moment. The phone is ringing off the hook. Very encouraging. This is where the gospel shines. God has prepared us for this moment. Gabe is great at this stuff. And God is good. 
This is Toby Sumpter with Crosspolitic News. Remember to send us stories and articles that you think we should cover to news at crosspolitic dot com. You can find this and all of our shows at Crosspolitic.com or on our app, which you can download at your favorite app store, just search "Fight Laugh Feast". Support Rowdy Christian media, and become a Fight Laugh Feast Club Member and for as long as the CrossPolitic gods smile upon the land, get your very own Fight Laugh Feast t-shirt and live and archive access to all the talks at our first annual Fight Laugh Feast Conference. Become a member now at fightlaughfeast.com.