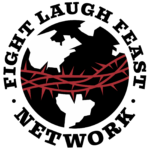 This is Toby Sumpter with your CrossPolitic Daily News Brief for Tuesday, October 27, 2020.
Today you will hear about Amy Coney Barrett, Yellowstone County's Idolatry, New York cops counting dinner guests, a Michigan classical school fighting Governor Whitmer, Wales is COVID crazy, Calvin College is daring God to strike it, and Brett Favre speaks some sense. 
Remember: If you come across a news story you think we might need to cover, please send it to: news at crosspolitic dot com. This is a great way to share articles and stories with us that may end up in our daily or weekly shows: news at crosspolitic dot com
On Monday, the majority of the Senate, led by Republicans, voted 52-48 to confirm the federal judge in a vote to fill the Supreme Court vacancy left by the late Ruth Bader Ginsburg. The move cements a 6-3 conservative majority with Barrett being the third justice successfully nominated by President Trump.
From a listener:
Yellowstone County Says Drinking and Voting are More Sacred than Worship
https://ewscripps.brightspotcdn.com/9f/df/7bd219a14c98bbbdaa6306918dad/health-officer-order-of-10-12-2020-final-signed.pdf
Yellowstone County Health Officer published new COVID restrictions a week or so back in effect beginning October 14 through November 9, allowing restaurants and bars to remain open at 75% capacity with a 12:30 curfew (since COVID gets pretty active after 12:30. But all other gatherings are limited to 25 individuals, except churches which may exceed 25 people so long as they do not exceed 50% capacity. The order also makes exceptions for schools and extra-curricular activities, voting, and childcare. 
This is a lawsuit waiting to happen, and somebody in Yellowstone County needs to lawyer up and bring charges. It's wicked to make any restrictions at all for a virus that is less lethal than the flu in people under 20 and is roughly the same as the flu in folks under 70. But it's even more evil to treat voting and drinking as more sacred than worship. 
A Classical School in Michigan is Playing the Man 
https://www.prnewswire.com/news-releases/amistad-project-libertas-christian-school-sues-to-stop-closure-by-michigan-governor-whitmers-administration-301154507.html?fbclid=IwAR3yTuHS5_j3hKiNTC0jSf9F3kRQ06uFXr6SD7PZSAT7l8_9UiT-Edl7R-4
Libertas Christian School, a pre-K through 12th Grade Christian school serving 265 students in Hudsonville, Michigan, has filed a lawsuit with the U.S. District Court, Western District of Michigan, to stop threats of imprisonment and promises by Governor Whitmer's Administration to shut down the school. Motions were also filed by the school seeking a temporary restraining order and preliminary injunction against the State of Michigan.
Through the Michigan Department of Health and Human Services and the Ottawa County Health Department, the Whitmer Administration has made repeated, unreasonable demands on the school since September 4, including that kindergarteners always wear masks while in school, including during chapel and outdoor recess. There has also been a pattern of threats of civil and criminal penalties delivered by officials. 
"This violates the First Amendment rights of assembly and religion for the school's 265 students, as well as parents and staff. It is a shocking and audacious abuse of power, which started on the first day of school on September 4, and has continued despite the unanimous ruling by the Michigan Supreme Court declaring Governor Whitmer's related Executive Orders unlawful," said Ian Northon, special counsel for The Amistad Project of The Thomas More Society which is representing Libertas Christian School. "The County's animus toward religion in this case is clear and compelling," said Northon.
"There is no one more concerned about the students' health and safety at Libertas Christian School than their parents and the school staff. There has not been a single positive test for COVID or any cases of symptomatic students at the school and the students are healthy and thriving. The state's actions, if allowed to prevail, will not only disrupt the children's education and faith practice, but will do great harm to the children and others," said Mr. Northon.
"The Whitmer Administration lost before the highest court in Michigan and is now sidestepping the Michigan Constitution to violate the most basic rights of the students and parents," said Phill Kline, Director of the Amistad Project of the Thomas More Society. "We will strongly support the students and parents as they stand up to bullies who are willing to use the full apparatus of the state against the students and parents of Libertas Christian School."
The Amistad Project is battling Governor Whitmer in five cases filed in various Michigan courts and "will continue to challenge Governor Whitmer who has removed herself from the lawmaking process and has instead declared herself to be the law," Kline said.  "My question for the Governor is, when did she lose faith in democracy?" Kline added.
The lawsuit, Libertas Classical Ass'n v. Whitmer, et al., case number 1:20-cv-997, was filed over the weekend to protect students. The Thomas More Society, a not-for-profit public interest law firm, is providing financial support for Libertas Christian School's legal actions so that students and parents are not burdened by legal costs.
If you're in Michigan or nearby or simply want to cheer them on, send notes of encouragement and donations to Libertas Christian School: libertaschristianschool dot org.
https://www.walesonline.co.uk/whats-on/shopping/supermarkets-essential-shopping-tesco-asda-19154753
New regulations, being introduced in Wales from 6pm on Friday say that parts of a store selling electrical goods, telephones, clothes, toys and games, and products for the garden should be closed to the public – and these products should not be sold.
Welsh Government says it recognises the enormous efforts businesses have made to become safe places, but that it was important to minimise spread of the virus.
The regulations state: "This requirement to close during the 'firebreak' period is not a reflection on those efforts and we appreciate that some business environments make only a low or moderate contribution to the risk of transmitting the virus.
The regulations say: "The default position with regard to shops (any business selling goods or services for sale or hire in a shop) from 6pm on Friday 23 October is that they should all be closed, unless they are a category of shop that provides goods or services that is explicitly allowed.
A reminder that all of the talks from this year's Fight Laugh Feast conference: Weapons for This War are up in the Club Member Portal, and if you're not already a club member, what are you waiting for? Go to fightlaughfeast.com and register today and get access to all of the talks: Douglas Wilson, George Grant, David Bahnsen, Jeff Durbin, Glenn Sunshine, and more. Also, if you want to rock your Fight Laugh Feast bona fides visit rowdychristian.com for shirts, hats, hoodies, postmill coffee, etc. Also: did you hear we started a new magazine? Four issues a year for forty bucks. https://flfnetwork.com/product/fight-laugh-feast-magazine/
Brett Favre Says America is Tired of Politics in Sports and Asks the President About It
https://www.facebook.com/watch/live/?v=789471295229416&ref=external
Calvin University (College) Dares God to Strike it
https://calvinchimes.org/2020/10/16/i-am-calvin-universitys-first-openly-gay-student-body-president/
"In the 102 years that Student Senate has existed, we've never had an openly gay student body president. It's beyond time that the LGBTQ community is represented in the highest student leadership position at Calvin.  I'm proud to be the first." Wrote Claire Murashima, Student Body President wrote on October 16th. 
While Murashima notes that coming out as homosexual has become easier in recent years, "Calvin's heteronormative and relationship-focused culture can leave us feeling excluded. Furthermore, we don't see ourselves represented in Calvin's administrators or professors. Not seeing anyone who loves like us makes us feel like we don't fully belong at Calvin. When the demographics of our university's administrators and professors doesn't match the diversity of our world, we are not reflecting the Kingdom of God."
Of course the immediate question we have is whether there are any open pedophiles at Calvin or students or faculty practicing beastiality. I mean, if there's not, how can they be reflecting the Kingdom of God? And for that matter, what about racists? I mean, what about people who love like that? People who love black skin better than any other color skin and think it's actually better. I mean, white is the color of leprosy. If you don't have those people at Calvin, does it really reflect the Kingdom of God? 
But the real problem isn't the heteronormative culture at Calvin. The real problem is the heteronormative culture of Scripture and the gospel. Jesus is a Man who has one bride, the Church. And no matter how included you try to feel at Calvin, you will still feel excluded from the Kingdom of God because God said something about that. But it's the pastors and elders in the Christian Reformed Church that need to be ashamed of themselves. In fact I think Jeff Durbin has some prophetic words for them. 
This is Toby Sumpter with Crosspolitic News. Remember to send us stories and articles that you think we should cover to news at crosspolitic dot com. You can find this and all of our shows at Crosspolitic.com or on our app, which you can download at your favorite app store, just search "Fight Laugh Feast". Support Rowdy Christian media, and become a Fight Laugh Feast Club Member and for as long as the CrossPolitic gods smile upon the land, get your very own Fight Laugh Feast t-shirt and live and archive access to all the talks at our first annual Fight Laugh Feast Conference. Become a member now at fightlaughfeast.com.