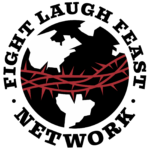 This is Toby Sumpter with your CrossPolitic Daily News Brief for Thursday, November 12, 2020.
Today you will hear about the Secretary of State thinks about the election, a postal worker says he was pressured into signing a recantation, Arizona AG says the final votes look good for Biden, the Chicago Mayor is acting like she loves science (but what does Nacho Libre have to say about that?), Jeffrey Toobin gets fired, and an UK military commander warns about WW3.
Remember: If you come across a news story you think we might need to cover, please send it to: news at crosspolitic dot com. This is a great way to share articles and stories with us that may end up in our daily or weekly shows: news at crosspolitic dot com
Secretary of State Mike Pompeo Says 
https://twitter.com/thehill/status/1326236534614396928?s=20
Richard Hopkins, Pennsylvania Postal Worker Tells James O'Keefe He Does Not Recant His Sworn Affidavits Claiming that He Was Told to Backdate Ballots
https://twitter.com/JamesOKeefeIII/status/1326323334800437248?s=20
Arizona's Republican Attorney General Mark Brnovich Says He Thinks Arizona will be decided for Biden
https://twitter.com/timjhogan/status/1326644583619588097?s=20
Folks, do you wish you had a one stop news source that covered all current events from a distinctively Biblical worldview? Do you wish You could listen and watch the news any time day or night from a source that was committed to telling the truth about what's going on in the world and have a no-holds barred biblical analysis to accompany it? You tired of woke scolds and latte theologians nuancing everything to death. Do you wish Christian media was a little bit more rowdy? That's what CrossPolitic is all about. And we need your help to continue growing the Fight Laugh Feast Network. The best way you can help is by becoming a Fight Laugh Feast club member today. Many of you already have, and it has allowed us to grow so much already, but if you're tired of legacy media cramming their pagan worldviews down your throat and social media censoring views they don't approve of, support CrossPolitic as we build a Christian Media Platform and Network committed to the Lordship of Jesus Christ. Also, we like to laugh and drink beer. Support Rowdy Christian Media and become a fight laugh feast club member today. Go to Fightlaughfeast.com.  
Speaking of Cringe…
Chicago Mayor Lori Lightfoot Released a new video Tuesday
https://twitter.com/chicagosmayor/status/1326299886845718528?s=20
As one of my friends noted, this is why Steven Esqueleto was always feeling judged by Nacho:
Praise the Lord!
But seriously, faith in science is the destroyer of all true science. This is what all idolatry does. It destroys the thing you are worshiping as well as the one who performs the idolatry. The only way to get true science is by worshiping God alone. But if you worship science, you will end up making up stupid claims about face coverings, when all the actual science actually questions that claim. One day, before too long, people will look back on the mask mandates like we look back on medieval blood-letting today, as a backward superstition. 
The Georgia Secretary of State Announced They Will Be Doing a Full Recount by Hand 
The New Yorker Fires Jeffrey Toobin
https://thepostmillennial.com/beat-it-the-new-yorker-fires-jeffrey-toobin
Jeffrety Toobin tweeted on Wednesday: "I was fired today by @NewYorker after 27 years as a Staff Writer," Toobin tweeted Wednesday evening. "I will always love the magazine, will miss my colleagues, and will look forward to reading their work."
In a memo addressed to all staffers, Condé Nast's chief people officer Stan Duncan wrote: "I am writing to share with you that our investigation regarding Jeffrey Toobin is complete, and as a result, he is no longer affiliated with our company."
In mid-October, the magazine suspended Toobin and announced an internal investigation after he was caught masturbating during a particularly exciting election simulation held over Zoom with top staffers. CNN also placed Toobin, a longtime on-air contributor, on leave.
Top UK Military Commander Fears COVID-19 Lockdowns Could Spark WW3
https://nypost.com/2020/11/08/top-uk-military-commander-nick-carter-fears-covid-19-could-spark-third-world-war/
The coronavirus pandemic is creating a "real risk" of a third world war, the UK's most senior military commander warned Sunday.
General Sir Nick Carter told Sky News that the economic devastation already sparked by the pandemic has sparked regional conflicts that too closely mirrored ones that led to the previous two world wars.
"I think we are living at a moment in time where the world is a very uncertain and anxious place," he told the UK broadcaster.
"I think the real risk we have, with quite a lot of regional conflicts that are going on at the moment, is you could see escalation lead to miscalculation, and that is a thing I think we have to guard against," he warned.
Without specifying the regional conflicts he was most concerned about, he told Sky that if left unchecked they could easily "lead to an escalation."
That means "more people perhaps get involved, more weaponry gets involved and before you can contain it, it leads the sides ending up in a full-blown war," he warned.
"We have to remember that history might not repeat itself, but it has a rhythm," he said.
"If you look back at the last century, before both world wars, I think it was unarguable that there was escalation that led to the miscalculation which ultimately led to war at a scale we would hopefully never see again," he told Sky.
Asked whether he was saying the threat of another world war was real, Carter said, "I am saying it's a risk and I think we need to be conscious of those risks."
Carter gave his stark warning on Remembrance Sunday in the UK, saying that recalling the huge sacrifices made was more important than ever.
"If you forget about the horror of war then the great risk I think is that people might think going to war is a reasonable thing to do," he said.
History doesn't always repeat itself, but it does have a rhythm. Or as someone else said somewhere, it rhymes. Which is why we need to be people of the Word of God and people of history. God is the great story-teller and there are motifs, repeating themes, characters, and types that bear careful attention so that we might live wisely in our day. 
This is Toby Sumpter with Crosspolitic News. Remember to send us stories and articles that you think we should cover to news at crosspolitic dot com. You can find this and all of our shows at Crosspolitic.com or on our app, which you can download at your favorite app store, just search "Fight Laugh Feast". Also, if you want to rock your Fight Laugh Feast bona fides visit rowdychristian.com for shirts, hats, hoodies, postmill coffee, etc. Also: did you hear we started a new magazine? Four issues a year for forty bucks. https://flfnetwork.com/product/fight-laugh-feast-magazine/
Support Rowdy Christian media, and become a Fight Laugh Feast Club Member and get your very own Fight Laugh Feast t-shirt and access to all the talks at our first annual Fight Laugh Feast Conference as well as God and Government and Eschatology with Gary Demar, Pastors and Politics with Pastor Douglas Wilson, as well as a great Parenting Basics session with Pastor Wilson and his wife, as well as the Worldview Shotgun Series. Go to fightlaughfeast.com.