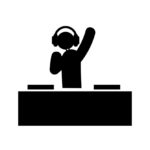 Welcome to this episode of The Westminster Confession of Funk on the Fight, Laugh, Feast network. A Podcast about storytelling, fatherhood, music, poetry, literature, the creative process, theology and the perils of trying to live the good life.
I am Jason Farley, author, teacher, pastor, and publisher at Jovial Press.
If you are looking for more from the Westminster Confession of Funk, check out my blog hosted by Cross Politic.
Check out my books at amazon.com/author/jason_farley.
And visit Jovial Press for more.