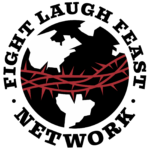 This is Gabriel Rench with your CrossPolitic Daily News Brief for Wednesday, July 22nd, 2020.
Seattle councilwoman proposes firing white police officers based on race
https://disrn.com/news/seattle-councilwoman-proposes-firing-white-police-officers-based-on-their-race
According to Discrn.com
Seattle City Council member Lisa Herbold has raised eyebrows after she suggested firing Seattle police officers because they are white. While the proposal has its supporters, it has also been criticized for seemingly violating federal law and Supreme Court precedent barring racial discrimination.
The issue stems from the Seattle City Council's pledge to cut the police budget in half, a move that would require the termination of a substantial number of police officers. In a letter to Mayor Jenny Durkan, Seattle Police Chief Carmen Best warned that such a "completely reckless" proposal would result in the loss of many black and other minority officers.
She then tried to tweet out some clarifications:
Lisa Herbold tweeted out:
"The Council is continuing to work through the SPD budget and we are in the very beginning stages of developing proposals. I want to address some misinformation SPD leadership is prognosticating on the content of budget cut proposals that haven't been developed yet."
And
"In the case layoffs are necessary, one threat is firing BIPOC officers first. Chief can request the Public Safety Civil Service Commission ED for permission to lay off "out of order" when doing so is in "the interest of efficient operations of his or her department.""
So, riddle me this. The Seattle city council wants to cut the police budget, and knowing that if they do this, they will have to layoff officers. In the initial layoffs, Lisa wants the city council to target white officers, so the BIPOC don't loose their jobs. Lisa is a white city council member.
After in-home Bible studies are banned in new order, a California church slaps Gov. Gavin Newsom with a lawsuit
https://www.theblaze.com/news/church-sues-newsom-bible-study-ban
According to Blaze:
A network of California churches filed a lawsuit Saturday against Democratic Gov. Gavin Newsom, alleging that his recent coronavirus lockdown order — which temporarily banned all indoor church operations, including in-home Bible studies — is unconstitutional.
Harvest International Ministry, which has church campuses in Pasadena, Corona, and Irvine, argued in the complaint that churchgoers in California are having their gatherings severely restricted while protesters are being permitted to demonstrate without any restriction, the Washington Times reported.
"While the Governor has unilaterally and significantly restricted the number of individuals permitted to 'gather' in Plaintiffs' churches, he has imposed no similar restrictions on the untold thousands of protesters who have gathered all throughout California cities with no threat of criminal sanction, and no social distancing or restrictions whatsoever," the complaint stated. "And, the Governor explicitly encouraged such large gatherings of protesters while condemning churches for [singing] hymns in their churches."
On July 13, the governor issued a new order restricting indoor activity at a variety of locations in counties on the Monitoring List, including restaurants and bars, shopping malls, and, of course, places of worship.
"Governor Gavin Newsom cannot disregard the First Amendment and ban all in-person worship in private homes and churches. Nor can the state micromanage the form of worship by banning singing or chanting. The governor is not the High Priest over all religions," Mat Staver, founder of Liberty Counsel, the religious liberty legal group representing Harvest in the lawsuit, said in a statement.
"There [are] not two First Amendments — one for protests and one for houses of worship," Staver added. "Gov. Newsom encourages thousands of protesters to gather in the streets but bans in-person worship and home Bible studies and fellowship. This discriminatory treatment is unconstitutional."
Fauci holds up New York as model for fighting coronavirus — 'They did it correctly'
https://www.cnbc.com/2020/07/18/fauci-holds-up-new-york-as-model-for-fighting-coronavirus-they-did-it-correctly.html
White House health advisor Anthony Fauci has praised New York for its handling of the coronavirus pandemic, saying the state responded "correctly" to bring its outbreak under control. 
"We know that, when you do it properly, you bring down those cases. We have done it. We have done it in New York," Fauci said in an interview with "PBS NewsHour" that aired Friday evening. 
"New York got hit worse than any place in the world. And they did it correctly by doing the things that you're talking about," he continued. 
New York was once the epicenter of the outbreak in the United States with more than 10,000 new cases a day during its peak outbreak in April. The state has dramatically reduced daily new infections to 776 as of Thursday.
More than 400,000 New Yorkers have been infected by the virus since the pandemic began and at least 32,463 people have died in the state. 
Let me get this straight. Governor Cuomo was requiring elderly patients, who contracted the COVID, to go back to their elderly homes. He signed a resolution to do this. Governor Cuomo did not shutdow and clean the subway system until early May. Almost 35,000 peopled died in New York, and Fauci is saying the Governor did it right? New York's COVID related deaths now rival Italy. Italy has about 35,000 COVID related deaths, and New York is just north of 32,000 deaths. If New York was a nation, they would be ranked 6th in the world for COVID related deaths. 
Biden's $775 Billion 'Caring Economy' Plan Paid For With Real Estate Taxes
https://www.bloomberg.com/news/articles/2020-07-21/biden-proposes-775-billion-plan-funded-by-real-estate-taxes?srnd=premium&sref=2WWyrgO6
According to Bloomberg: 
Joe Biden on Tuesday unveiled a $775 billion plan to bolster child care and care for the elderly that would be financed by taxes on real-estate investors with incomes of more than $400,000 as well as increased tax compliance by high-income earners.
The proposal is the third plank of the Democratic nominee's economic plan. It calls for universal preschool for three- and four-year-olds. It also eliminates the waiting list for home and community services under Medicaid, offers low-income and middle-class families a tax credit of as much as $8,000 to help pay for child care and increases pay for caregivers and early childhood educators.
The plan would add 3 million jobs in the care and education sectors, including 150,000 community health workers in underserved communities. It also emphasizes investments in building child care facilities. But the plan also calls for substantial resources in an innovation fund to help expand home- and community-based alternatives to institutional care.
Biden also defended his broader economic agenda, which includes a push for more union jobs, telling the high-dollar donors: "I hope I don't offend any of you by that, but I really think it is totally consistent with a market economy and moving forward."
Last week, Biden called for investing $2 trillion over four years in clean energy and setting a 100% clean-electricity standard by 2035. The first part of the economic plan is intended to foster manufacturing and American innovation. The fourth one will address racial equity, the campaign said.
Remember Regan's sentiment, that the scariest words you will here is "I am from the government, and I am here to help". The democrats want to run your bedroom, your job, your daycare, your education, your retirement, your lives. Now don't get me wrong here, Republicans have also been on record supporting a lot of this. But the difference is Republicans don't believe all of this is a good idea…yet. The democrats know this is what they want to do, and this is pure socialism. I believe there is still a silent, relatively conservative majority in America that is either to cowed or to lazy to stand up. We need to get to the polls in November, and make sure the democrats never get into power again, and then clean house in the Republican party. It takes just about 60 million votes to get a President elected, and if surveys are close to correct, we have about 45 million Christians here in the US. As we have said on the show before, Christians are handing America over to unbelievers, and we will deserve everything that is coming our way. We of course don't trust in our ability to vote as some sort of ultimate savior, but we do need to exercise our God-given responsibilities at the polls locally and nationally. So, the silent majority needs to get engaged and involved, and I do believe if that were to happen, it would fundamentally mean the beginning of reformation and revival. 
Fight Laugh Feast Conference
Folks- join us at our first annual Fight Laugh Feast Conference in Nashville, TN October 1st through the 3rd. The theme of this year's conference is Weapons for this War, and speakers include Pastor Doug Wilson, Pastor George Grant, Rod Martin, Dr. Glenn Sunshine, Pastor Toby, and more. Step out of the boring, benign Christian conference circuit, and step into the rowdy Christian world of engaging culture with your faith, standing firmly on God's word. Most conferences will lull your faith to sleep and teach you how to be nice, all the while our culture needs a gospel that packs a punch that is full of fighting, laughing, and feasting. So register now at FightLaughFeast.com and we look forward to seeing you in Nashville. 
This is Gabriel Rench with Crosspolitic News. Support Rowdy Christian media and join our club at fightlaughfeast.com. With your partnership, you will get a Fight Laugh Feast t-shirt, discount to our annual conference, and access to our Club portal. Our club portal includes episodes on Pastors in Politics, East Coast Tour content, God and Government, and backstage interviews with people like Voddie Baucham, Douglas Wilson, James White, Tom Ascol, Erick Erickson, and David French. You can find all our shows on our app, which you can download at your favorite app store, just search "Fight Laugh Feast". Lastly, we hope to meet you at our first annual Fight Laugh Feast Conference in Nashville, TN October 1st through the 3rd. Go to fightlaughfeast.com to register now. Have a great day. Lord bless