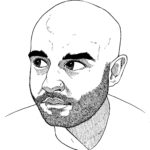 This episode contains 3 unusual hot-takes.   I really believe 2 of them, but 1 is a joke. You decide.  (This should be pretty easy)
Matt Walsh's chicken nugget ranking controversy – Support Him!
Union Seminary's hat tip to Final Fantasy VII – Don't Entirely Condemn!
Joe Biden was right about non-violent criminals – Agreement!