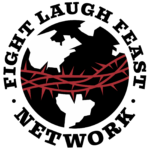 This is Gabriel Rench with your CrossPolitic Daily News brief for Monday, February 10, 2020.
Sanders vows to "significantly expand funding for Planned Parenthood" if elected president
https://disrn.com/news/sanders-vows-to-significantly-expand-funding-for-planned-parenthood-if-elected-president/
Believe it or not, there was a democratic presidential debate on Friday night, as the candidates try to out socialize each other in advance of the New Hampshire primaries. Since the Iowa caucus doesn't really matter at this point, all eyes are on New Hampshire. Down to seven candidates qualifying for the presidential debate on Friday night, the perceived front runners, Sen. Bernie Sanders and small town mayor Pete Butigege, were on the hot seat. The democratic party is campaigning extremely left, making Joe Biden look like a moderate. Our country has been integrating socialist "lite" policies most notably since President Woodrow Wilson. So, both republicans and democrats, are unable to call out with any authority extreme socialism, because they in principle have already bought into some form of socialism already.   
BreadlineBernie during the debate was ask if there was a litmus test for choosing Supreme Court judges, and let me just quote Bernie: 
"You asked a simple question: 'Is there a litmus test for those of us up here?' For me, there is. I will never nominate any person to the Supreme Court or the federal courts in general who is not 100 percent pro-Roe v. Wade.
Number two: We have got to codify Roe v. Wade into legislation.
Number three: We have to significantly expand funding for Planned Parenthood."
Ludwig Von Misis said that "every socilaist is a disguised dictator". Socialism only works if you force it on the people in the long run. This quote really does need to be resurrected. Government healthcare cannot compete with the free market, government education cannot compete with private education, social security cannot compete with 401K's, and so on. Roe is at the heart of this coercion. It legalizes murder of the pre-born and which keeps the door open for the government to create a law that will eventual allow for the murder of, oh I don't know- Christians who belive the government needs to repent?  Abortion is not the end game, abortion is the foundation. When I worked for an economic firm back in they day, I was having a dinner with high level government educators. The topic got to abortion, and one of the gentlemen at the table admitted that abortion in the womb does stop their. Because a toddler is dependent on his mother after birth, he was willing to consider that the child could be aborted up to two years old because of that dependency. This is why Bernie wants to take the Supreme Court decision and and quote "codify" it into legislation. You get that decision into legislation, and now you have the structure to add more murderous dictatorial laws on top of that legislation. 
Trump Says "Your Fired"
https://www.foxnews.com/politics/gordon-sondland-recalled-as-ambassador-to-eu-after-impeachment-testimony
Bye bye EU Ambassador Gordon Sondland and Lt. Col. Alexander Vindman. Both testified in the House during Trump's impeachment trial, and both cast suspicion that President Trump potentially was working on a "quid pro quo" with the president from Ukraine. Although neither witness could factually back up their suspicions. 
According to Fox News:
"The moves come just two days after Trump was acquitted in the Senate on two articles of impeachment brought by the House last year over his dealings with Ukraine.
With Sondland and Vindman out, eight of 12 officials who testified publicly during the impeachment hearings have left their roles, been fired, or reassigned."
This was to be expected, right? Trump has lost all trust for these men, and so goes politics. 
NYC theater plans to charge white people 47% more for tickets
https://disrn.com/news/nyc-theater-plans-to-charge-white-people-46-more-for-tickets/
According to Discrn:
"A theater in New York City wants to charge white patrons nearly 50 percent more for tickets to a play about Thomas Jefferson's relationship with one of his slaves, Sally Hemings.
The theater, named Jack and located in Clinton Hill, Brooklyn, has advertised the price of $22 for people who identify as white, while "those who identify as people of color" will pay a cheaper $15 rate, or 47 percent less than what white people will pay.
Following media reports, the theater altered its website to read that the "two-tiered pricing" was "suggested, but not required." The "unique ticketing model" for the play "prioritizes access for people of color," the theater said."
Trump's New War On Wasteful Spending — An Advance Draft Of The President's Budget To Congress (FY2021)
https://www.forbes.com/sites/adamandrzejewski/2020/02/06/trumps-new-war-on-wasteful-spending–an-advance-draft-of-the-presidents-budget-to-congress-fy2021/#5cee2d504074
Calculators and sound fiscal policies have been absent from our political leaders for decades. Each presidential administration and the idol of re-election in Congress has encouraged kicking our national debt far down the road enslaving future generations with our choices and our debt. Currently the national debt is sitting just north of $23 Trillion and our deficit is about $1 trillion per year. Proverbs 13:22 says a good man leaves an inheritance to his children's children. Not just to his children, but to his grandchildren. Our nation's proverb is that we leave our debt to our children's children. We elect candidates that represent us well, so we need to consider our hearts in all this, and this means that repentance in this area begins with me and you.
So with that said, I am encouraged when politicians try to do something about our debt and deficit, but it is always tapered with scepticism. In other words, I have a hard time thinking that politicians have the courage and the consensus to really reduce our debt. But with that said, it looks like Trump is trying to do something about our financial problems in the 2021 budget cycle. 
According to Forbes here are three proposals that look like they will make it in the FY2021:
End Improper Year-End Waste. The federal government's use-it-or-lose-it year-end spending spree has been going on for years. In our recent oversight report, we found $97 billion spent by 67 federal agencies during the final month of fiscal year 2018. In the last week of the fiscal year, $53 billion in contracts went out the door – that's one in every ten dollars spent in the entire year.
The year-end spending spree purchases included:
-Inflatable games ($42,500), model rockets ($34,000), china tableware ($53,004), alcohol ($308,994), musical instruments ($1.7 million), workout equipment ($9.8 million) and lobster tail and crab ($4.6 million).
-$300 million spent on passenger vehicles, trucks, motorcycles, scooters, and snowmobiles.
-$462 million spent on public relations, marketing research, and advertising.
-$491 million spent on furniture and redecorating federal agencies.
-$61.2 billion spent by the Pentagon in the final 30-days of the fiscal year.
Putting an End to Improper Payments. Each year, the twenty largest federal agencies admit to mistakenly paying out approximately $140 billion. For example, we found that nearly $1 billion was improperly paid to dead people. The Internal Revenue Service (IRS) improperly paid $18.4 billion through the earned income tax program last year.
Since 2005, we found the federal government has improperly paid $1.2 trillion from the U.S. Treasury.
Conducting Oversight of Spending. The Trump administration has already eliminated 31,000 duplicate contracts, saving taxpayers $27 billion since 2017.
Here are some examples federal waste that Forbes found:
-NASA's grounded moon rocket has a $3 billion cost overrun, and the agency spent $1.1 million to "prepare the nations religions for the discovery of extraterrestrial life."
-The Air Force bought $1,200 coffee cups while spending up to $350,000 on the purchases.
-The U.S. Census has a cost overrun of $3.3 billion.
-Taxpayers funded nearly $20 million for the airport at Martha's Vineyard.
This is Gabriel Rench with Crosspolitic News. You can find this show and all the others on the
Fight Laugh Feast Network at Crosspolitic.com or Fightlaughfeast.com. Support Rowdy Christian media and join our club at fightlaughfeast.com. We also hope to meet you at our first annual Fight Laugh Feast Conference in Nashville, TN October 1st through the 3rd. Go to fightlaughfeast.com to sign up for our conference email list. Thank you for listening and Lord bless.