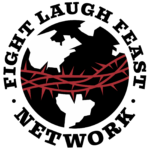 This is Toby Sumpter with your CrossPolitic Daily News Brief for Thursday, February 13, 2020.
New Hampshire Wrap Up
https://www.nbcnews.com/politics/2020-election/live-blog/new-hampshire-primary-live-results-democrats-make-final-push-n1134096
Bernie Sanders won the New Hampshire Democrat Primary Tuesday, with 25.7% of the vote, Pete Buttigieg in a close second with 24.4% of the vote – Sanders and Pinko Pete taking nine delegates a piece to the Democratic Convention. Amy Klobuchar took 6 delegates, leaving zero for the rest of hopefuls, including Pocahontas who received 9.2% of the vote, besting Joe Biden who only received 8.4%. 
Andrew Yang famous for promising everyone $1000 dollars a year for existing dropped out of the race, as did Deval Patrick, the former governor of Minnesota. 
Sacramento County Says It's Illegal to Work On Your Car in Your Garage
https://www.msn.com/en-us/autos/news/sacramento-county-says-its-illegal-to-work-on-your-own-car-in-your-own-garage/ar-AADOizD?ocid=sf
A discussion has recently erupted in an online forum regarding laws in Sacramento County stating, that prohibit almost any auto repair you do on your property. 
Similar laws do exist in other counties and states, but the laws in question have to do with Sacramento's Zoning Code. The code states that conducting "minor vehicle repair" or "minor automotive repair" is legal at a residence, and defines "minor automotive repair" as: Brake part replacement, Minor tune-ups, Change of oil and filter, Repair of flat tires, Lubrication, or Other similar operations (See section 5.2.0.B of the Zoning Code)
However, the code continues: it is unlawful for any person to engage in, or permit others to engage in, minor vehicle repair or maintenance in any agricultural, agricultural-residential, residential, interim estate and interim residential zones under any of the following circumstances:
Using tools not normally found in a residence;

Conducted on vehicles registered to persons, not currently residing on the lot or parcel;

Conducted outside a fully enclosed garage and resulting in any vehicle being inoperable for a period in excess of twenty-four hours.
How exactly do you define "tools not normally found in a residence?" A socket set? A torque wrench? A brake drum puller? 
One commenter on the Grassroots Motorsports forum reported that he'd already been issued a $430 fine for working on his car in his garage: He stated that they levied a $430 fine and a request for a hearing to review the code enforcement decision, costs $700 to complain.
Presumably the regulations were first introduced to prevent people from turning their front yards into junkyards and preventing various forms of pollution, driving down home values and just being a nuisance. But this is what we call the Nanny State, and it really is totalitarian tyranny. 
This is also what happens when you have a preventative view of civil law. Preventative law is aimed at preventing crimes and harm from occurring, but biblical law is primarily punitive. It's totally fine for families to have preventative laws: no swinging from the chandeliers. But it's tyranny for the civil magistrate introduce laws where God has not given him authority. 
And the Bible primarily prescribes punishments and restitution for crimes and harm already proven to be done. Biblical law codes are primarily punitive, not preventative. This means people are free to do what they please, so long as they do not commit a crime or cause tangible harm forbidden by God's law. And this certainly can include the harm of polluting a water supply, although I'm pretty dubious that it's any business of the magistrate how many cars some Jed wants to park in his yard. 
Biblically, the punishments for actual crimes function as standing warnings and are preventative in that sense. But the law in Dt. 22:8 that required Israelites to have a fence around their roof was not enforced by building code inspectors. Rather, it came with a warning that said if somebody fell off your roof, when you didn't have a fence around it, you would be held liable for their injuries or death. 
Dwayne Wade Announces His Support for the Abuse of His Son
https://www.espn.com/nba/story/_/id/28681410/dwyane-wade-supports-daughter-gender-identity
Speaking of liabilities for injury, Dwayne Wade will be held responsible for participating in the abuse of his son, a twelve year old boy who has recently asked to be treated as a girl. 
In an interview with Ellen DeGeneres on "The Ellen Show" this week, Wade said that one day his 12-year-old came home and asked to have a discussion about using she/her pronouns and going by a different name than the one that she was given at birth.
"When our child comes home with a question, when our child comes home with an issue, when our child comes home with anything, it's our job as parents to listen to that, to give them the best information we can, the best feedback we can," Wade told DeGeneres. "And that doesn't change because sexuality is now involved."
And that's exactly right except apparently Wade decided not to. Surely, if his son came home and asked to be allowed to take narcotics or smoke crack, Wade would have had a very different answer. But, to be fair, there is a full-court press in the media to blackball any other voices except the authorized version of the answer to this question. There are alternative answers, but they are not allowed to be spoken out loud. The doctors and psychologists and counsellors and families that see the destructive outcomes of these decisions are cancelled, threatened, silenced, and ignored. 
But the insanity really is culpable, and it's completely schizophrenic. The boy's mother, actress Gabrielle Union shared a video to Twitter this last Tuesday introducing her son as "Zaya" and referring to him as a "her." She wrote in part: "It's OK to listen to, love & respect your children exactly as they are." So should parents not potty train their children? What if they don't want to go to school? What if they don't want to eat anything? What if they refuse to obey? Well, we've been on this water slide for a while now, with many parents letting their kids rule the home, refusing to discipline them, and so this is the logical end of that road. But still, even the most liberal parents still send their kids to school, still potty train them, still have some requirements. But the Bible says that this is hatred, which is why I do not think that abuse is too harsh a word to describe what Wade is doing to his son. "He who spares his rod hates his son, But he who loves him disciplines him promptly" (Prov. 13:24 NKJ).
On the other hand, what makes a boy want to be a girl? I strong suspect that it comes from other forms of neglect or abuse, particularly from his father. A harsh, domineering father can make boys insecure, cowardly, and soft. Many Christian fathers have turned out soft, effeminate boys who are strongly tempted toward homosexuality or transgenderism, and their fathers are responsible and liable for failing to love their sons and raise them to be real and godly men. 
Persecution of Christians Increasing in Europe 
https://rmx.news/article/article/attacks-against-christians-at-all-time-high-in-europe
Over 3,000 attacks against Christians in Europe were recorded last year, representing an all-time high, according to a study by the New York-based Gatestone Institute.
Violence against Christian sites occurred most often in France, where not only churches were attacked, but also schools, cemeteries, and monuments. These important institutions are being vandalized, desecrated and burned at an average rate of three per day, according to French government statistics. According to police reports, in Germany, attacks against Christian churches occur at an average rate of two per day.
France and Germany are the two countries where Christians face the most attacks. Although Muslim perpetrators were often identified, the Gatestone Institute says that anarchists also play a large role in the attacks.
The Gatestone Institute further writes, "The perpetrators of anti-Christian attacks — which include acts of arson, defecation, desecration, looting, mockery, profanation, Satanism, theft, urination and vandalism — are rarely caught."
When individuals are arrested, the police and media often censors information about their identities and ethnic backgrounds. Many suspects are said to have mental disorders; as a result, many anti-Christian attacks are not categorized as hate crimes.
In France and Germany, the spike in anti-Christian attacks corresponds with mass immigration from Muslim countries, according to the Gatestone Institute. However, there is also a problem with reporting. The lack of official statistics on perpetrators and their motives makes it nearly impossible to calculate how many attacks can be attributed to Muslim anti-Christian sentiment and jihadists.
The report says that Spain's attacks against churches and crosses are almost all the work of anarchists, radical feminists and other far-left activists, who have an ideology designed to remove Christianity from the public space and the country overall.
While Europe's media often amplifies attacks on Muslims, it also tends to downplay malicious acts against Christians. The issue of anti-Christian vandalism was rarely reported by the European media until February 2019, when vandals attacked nine churches within the space of two weeks. Following a suspicious fire that destroyed the iconic Notre Dame Church in Paris, the issue of church burnings once again made the headlines. However, the issue has once again receded from the media's attention.
Data shows that Christians are the most persecuted religious group in the world. A recent reportcommissioned by the United Kingdom's government states that persecution of Christians is reaching near "genocide" levels. A report issued by the U.S. State Department states that approximately 245 million Christians live under severe persecution and that four out of five people persecuted for their religion are Christians.
Hungarian Prime Minister Viktor Orbán has called on Europe to end its silence over Christian persecution during the 2nd Conference on Christian Persecution in Budapest on Nov. 26.
Orbán said during the conference that despite Christians being the target of 80 percent of all religious persecution in the world that "Europe remains silent over and over again."
"A mysterious force shuts the mouths of European politicians and cripples their arms," he said. "Christians are not allowed to be mentioned on their own, only together with other groups that are being persecuted for their faiths."
This is Toby Sumpter with Crosspolitic News. You can find this show and all the others on the Fight Laugh Feast Network at Crosspolitic.com or Fightlaughfeast.com or on our brand new app, which you can download at your favorite app store, just search "Fight Laugh Feast". Support Rowdy Christian media and join our club at fightlaughfeast.com and get access to master classes on parenting, Christian business principles, God and Government, and backstage interviews with people like Voddie Baucham, Douglas Wilson, James White, and David French. We also hope to meet you at our first annual Fight Laugh Feast Conference in Nashville, TN October 1st through the 3rd. Go to fightlaughfeast.com to sign up for our conference email list. Registration will be opening soon. Have a great day.