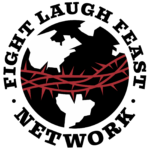 This is Toby Sumpter with your CrossPolitic Daily News Brief for Tuesday, February 25, 2020
Harvey Weinstein was convicted of two out of five charges brought against him in the New York State court on Monday.
https://www.theguardian.com/film/2020/feb/24/harvey-weinstein-guilty-trial-charges-verdict?CMP=Share_AndroidApp_Facebook&fbclid=IwAR1UyvVjcvNzGF84PhnqJRzUuo7_qTWj9wffNa_feotzOz6Hg7auc9votHk
The Guardian reports: "The jury of seven men and five women at the New York supreme court took five days to reach their verdict. They found the defendant guilty of a criminal sex act in the first degree. The count carries a minimum prison sentence of five years and a maximum of up to 25 years. The jury also convicted Weinstein of rape in the third degree. This count carries a maximum sentence of four years in prison and no minimum, though it requires Weinstein to register as a sex offender. Weinstein was acquitted of three further charges, including the two most serious counts of predatory sexual assault which carried a possible life sentence and an alternative count of rape in the first degree.
https://www.nysenate.gov/legislation/laws/PEN/130.25
The New York penal code Section 130.25 says: A person is guilty of rape in the third degree when:  1. He or she engages in sexual intercourse with another person who is incapable of consent by reason of some factor other than being less than seventeen years old;

  2. Being twenty-one years old or more, he or she engages in sexual intercourse with another person less than seventeen years old; or

  3. He or she engages in sexual intercourse with another person without such person's consent where such lack of consent is by reason of some factor other than incapacity to consent.
Compare this to Biblical law:
23 "If a young woman who is a virgin is betrothed to a husband, and a man finds her in the city and lies with her,
 24 "then you shall bring them both out to the gate of that city, and you shall stone them to death with stones, the young woman because she did not cry out in the city, and the man because he humbled his neighbor's wife; so you shall put away the evil from among you.
 25 "But if a man finds a betrothed young woman in the countryside, and the man forces her and lies with her, then only the man who lay with her shall die.
 26 "But you shall do nothing to the young woman; there is in the young woman no sin deserving of death, for just as when a man rises against his neighbor and kills him, even so is this matter.
 27 "For he found her in the countryside, and the betrothed young woman cried out, but there was no one to save her. (Deut. 22:23-27 NKJ)
The most obvious problem is that Weinstein was running an informal brothel. Weinstein was a total creeper, but he was using women as much as the women were using him. This is one of the great doctrines of the modern era. #metoo and always believe women are built on the doctrine of female sinlessness. Women may manipulate and coerce and use, and men would do well to stay far away from them. As Proverbs says, there are many dead bodies in her basement.
The Guardian again, gushing: "The movie mogul's epic fall from grace is now complete, toppled from the pinnacle of independent cinema where he helmed films such as Pulp Fiction and Shakespeare in Love, amassing a total of 81 Oscars. The glamorous Manhattan and Los Angeles lifestyle he once enjoyed will soon be replaced by a New York state prison cell."
What's hilarious is that Pulp Fiction and Shakespeare in Love are described as Weinstein's "grace." The moral of the story is that Weinstein just didn't pay them enough. And when power is what you want, you can't really put a price tag on that. 
Manhattan District Attorney Cyrus R. Vance Jr. attended the trial almost daily. He has faced repeated accusations throughout his decade in office for backing down from sex crimes when influential men are accused.
"Rape is rape whether a survivor reports within an hour, within a year or, perhaps, never," Vance said at a press conference after the verdict. "It's rape despite the complicated dynamics of power and consent after an assault. It's rape even if there is no physical evidence and even if it happened a long time ago. This is the new landscape for survivors of sexual assault."
Rape is rape basically whenever a woman says it is. This is not justice. But this is why the Bible is clear that men should stay far away from such women. Do not go near her house. And of course the same should go without saying about women trying to get jobs from creepers. Stay far away. 
Utah Senate Unanimously Decriminalizes Polygamy
https://abcnews.go.com/US/utah-senators-unanimously-pass-bill-decriminalize-polygamy/story?id=69068885&cid=social_fb_abcnp&fbclid=IwAR3ENtqhuSkC6KUixESaMTbuwpnnvt9fEFUPU8IbbGQEZp4LqGpkrxBtAuI
The bill is now going to the Utah House of Representatives today. Some 30,000 people are believed to be living in polygamous communities in Utah, the AP reported. The state's Church of Jesus Christ of Latter-day Saints practiced polygamy in its early days, but abandoned and disavowed the practice in 1890.
One of the striking things about this move in Utah is the fact that it directly violates one of the conditions of Utah's Statehood. Will Bill Barr prosecute Utah for violating the ban on polygamy written into their own constitution? In this current climate? That doesn't seem likely at all. But once again, we see liberals and sexual deviants with more courage than conservatives. We can barely get a 20 week ban on abortions because everyone is afraid of Roe v. Wade, but this is because the liberals love death more than conservatives love life. The fact is that liberals would throw an absolute fit if some state completely banned abortion. And because conservatives have much better manners, polygamy and sanctuary states and marijuana are flaunted against the Federal government, and conservatives just keep getting married, having babies, and working hard. Now on the one hand, this really is a winning battle plan. They aren't having babies, and all their rebellions are literally impotent and fruitless. No one ever built a civilization smoking pot. But at the same time we do need all the Christian men to cheerfully and forcefully stand up and say no more of this. And when the liberals shriek and scream, the Christian men need to stand there and smile and not give a damn. 
I know there was a recent rally in Oklahoma, pressing the legislature there to end abortion in the state, and there are similar measures coming in many of the states. And I really do think this is the way forward, thanks to all the lefty-states flexing their state's rights muscles. I really don't care for a lot of the abolitionist rhetoric – it's often screechy and fussy and perfectionistic. I also don't think people are aware of the massive problems with the first abolitionists in America. John Brown was no hero, and Harriet Beecher Stowe was a bleeding-heart sentimentalist. Every time an abortion abolitionist draws the line to those terrorists, I wince. But I know there are many in that camp that simply love Jesus and want to see the bloodshed end. And I'm right there with them on that. 
https://www.rfa.org/english/news/uyghur/eu-seen-turning-tough-rhetoric-into-action-02212020171252.html
Finally, last week I reported on the concentration camps in northwest China where many of the Uyghur are being detained. A friend reached out who spent seven years ministering that region to note that the large-scale incarceration seems to be more ethnic than religious. This source pointed out that some being detained are actually Christians. It is believed that up to 2 million people have been detained over the last few years in the region of Xinjiang, with reports of inmates being flayed, beaten, and raped. The NBA has still not responded to requests for comment. 
https://www.dailymail.co.uk/news/article-7599941/Whistleblower-escaped-Chinese-education-camp-reveals-horrors.html
This is Toby Sumpter with Crosspolitic News. You can find this show and all the others on the
Fight Laugh Feast Network at Crosspolitic.com or Fightlaughfeast.com or on our app, which you can download at your favorite app store, just search "Fight Laugh Feast". Support Rowdy Christian media and join our club at fightlaughfeast.com and get access to master classes on parenting, Christian business principles, God and Government, and backstage interviews with people like Voddie Baucham, Douglas Wilson, James White, Tom Ascol, Erick Erickson, and David French. We also hope to meet you at our first annual Fight Laugh Feast Conference in Nashville, TN October 1st through the 3rd. Go to fightlaughfeast.com to register now. Have a great day. https://flfnetwork.com/coming-soon/