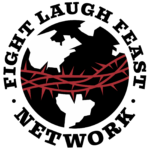 This is Toby Sumpter with your CrossPolitic Daily News Brief for Thursday, March 26, 2020
Fight Laugh Feast Network Announces New Baseball Podcast
https://subsplash.com/fightlaughfeastnetwork/lb/mi/+5jjnzht
Did you all hear that the Fight Laugh Feast Network just released their very first sports podcast? In the Bullpen with Mark Dewey is live on the Fight Laugh Feast app right now. Download the app today in honor of what was supposed to be Opening Day for Major League Baseball. Mark Dewey is a former Major League relief pitcher, playing for three different ballclubs over seven seasons. It's a weekly podcast, with shows dropping every Monday, talking all things baseball under the Lordship of Jesus Christ. Check it out. 
Covid-19 Downgraded in the UK 4 Days before Boris Johnson Required British Families to Deport All their Children
https://www.gov.uk/guidance/high-consequence-infectious-diseases-hcid?fbclid=IwAR0X-RHIX_jdfdZZA2Bl0Hvj89cbPFvEOAWItr33s4GLboaBM707UpMd7QM#status-of-covid-19
From Gov.Uk: "As of 19 March 2020, COVID-19 is no longer considered to be a high consequence infectious diseases (HCID) in the UK.
The 4 nations public health HCID group made an interim recommendation in January 2020 to classify COVID-19 as an HCID. This was based on consideration of the UK HCID criteria about the virus and the disease with information available during the early stages of the outbreak. Now that more is known about COVID-19, the public health bodies in the UK have reviewed the most up to date information about COVID-19 against the UK HCID criteria. They have determined that several features have now changed; in particular, more information is available about mortality rates (low overall), and there is now greater clinical awareness and a specific and sensitive laboratory test, the availability of which continues to increase."
Recall that British Prime Minister Boris Johnson ordered British citizens to stay home and to be in the company of no more than one other person at any given time. A flash sale on children appeared on E-bay later that day. 
The Dow Jones was Born Again on Tuesday and Wednesday By Faith Alone in the Federal Stimulus Alone
https://www.wsj.com/articles/global-stock-markets-dow-update-3-25-2020-11585106923?mod=hp_lead_pos1
The Wall Street Journal printed this testimony on Wednesday with tears: I just wanna, and lord, and lord, I just wanna: U.S. stocks soared in frenetic trading Wednesday, heading for their first back-to-back gains since February, after lawmakers and the White House reached an agreement on a $2 trillion dollar stimulus package.
I would also like to point out that the US stocks soared right after my daughter's birthday on Monday. Coincidence? Maybe. But the Wall Street Journal and other big media companies have one god, and it's the Federal government. This is a false god, and false gods are actually nothing. Literally, they are smoke, hot air, nihil, a big fat zero. And as it turns out that's all that Congress is churning out right now, trillions of dollars of nothing. And this is because you cannot command something into existence from nothing unless you are actually the living God, the Triune God, the Father of our Lord Jesus Christ. 
Now, could the market be rallying somewhat due to the stimulus package likely to be passed today? Of course. Is it entirely due to that? No, not hardly. Could it have to do with increasing reports about the effectiveness of anti-malaria drugs in treating Covid-19? Could it have to do with the UK downgrading the virus's rating? Could it have to do with the increasingly clear statistics of a relatively low mortality rate? And could it have to do with the signals Trump is sending that he intends to encourage everybody to come out of their bunkers in the next few weeks, perhaps even by Easter Sunday? I think it likely has to do with all of those things, and some of those things are far more substantial than printing monopoly money with the faces of dead presidents on it. 
Ok, so what happened? The Dow Jones Industrial Average jumped 1,123 points, or 5.4%, to 21827, extending a rally that propelled it to its biggest one-day advance since 1933 just a day earlier. The S&P 500 was up 4.2% and the Nasdaq Composite climbed 2.3%.
Meanwhile the Twitter Gods Have Disciplined the Blasphemy of the Federalist
https://thefederalist.com/2020/03/25/how-medical-chickenpox-parties-could-turn-the-tide-of-the-wuhan-virus/
Douglas Perednia is a physician in Portland, Oregon – don't hold that against him, and he had the audacity to question the high priests of the holy religion of Panic & Mayhem on Wednesday, and the editors over at the Federalist had the moral fortitude to print his article, but the Twitter gestapo was quick to a put a stop to his kind of free-thinking. His crime? Writing an article suggesting that Controlled Voluntary Infection be considered – somewhat along the lines of the practice of American parents for many decades with chicken pox. Do you remember the chicken pox parties and moms having their non-infected kids sharing suckers with infected kids? Some in the Twittersphere were hyperventilating Wednesday and the Federalist was trending for a little while. 
Dr. Perednia wrote: "CVI for COVID-19 is based upon a unique characteristic of the Wuhan virus: Its infections are known to be clinically mild in much of the population, specifically healthy young people — even to the point of being asymptomatic. According to data collected from the National Health Institute in Italy and a recent article in the Journal of the American Medical Association, the mortality rate for the disease is 0 percent in patients 0 to 29 years old. Mortality then begins to increase with age and with underlying defects in respiratory function or certain other disease conditions."
And if all that were not enough…
https://gov.idaho.gov/pressrelease/governor-little-issues-statewide-stay-home-order-signs-extreme-emergency-declaration/?fbclid=IwAR38UJZF5m-E_bW5IRHSxhZGwCTSlF4V1d-Ri-Tz3gy4of9XzgRcprY2P-I
Idaho joined the worship of the great goddess Panic – all rise! late Wednesday afternoon with Governor Brad Little's Statewide Stay-Home Order. Governor Little's pinch of incense was quite a bit smaller than Prime Minister Johnson's but it will certainly be enough to earn him five gold stars at the Nanny State Awards Banquet scheduled for sometime next year. 
The order calls upon all residents of Idaho to self-isolate and stay and work from home as much as possible, with exceptions for 'essential business' in the healthcare industry, public safety, and food services industries. The order prohibits all non-essential gatherings of any number of individuals outside the household. 
Unlike some orders, Brad Little's did not shut down hardware stores or firearms businesses or construction work. It also graciously allows newspapers, television, radio, and other media services to remain open – so CrossPolitic will not be slowing down. 
However, the order does prohibit sporting events, faith-based gatherings for spiritual purposes, as well as weddings and funerals, unless the funeral is outside and everybody stays 6 feet away from each other and nobody cries, because tears have been shown by Almighty Science to transmit the disease. Ok, the order doesn't say anything about tears, but sheesh. 
What a moment to be alive. God give us courage, wisdom, and a good sense of humor. 
This is Toby Sumpter with Crosspolitic News. You can find this show and all the others on the
Fight Laugh Feast Network at Crosspolitic.com or Fightlaughfeast.com or on our app, which you can download at your favorite app store, just search "Fight Laugh Feast". Support Rowdy Christian media, and become a Fight Laugh Feast Club Member, and for a limited time you can get your very own Fight Laugh Feast t-shirt. You can't get these anywhere else except by becoming a member (or upgrading your membership) while supplies last. You are also getting access to tons of quarantine content, including most recently, a new series called Pastors & Politics – with three episodes so far including Dan Fischer, Douglas Wilson, Roger Skepple, Pat Perkins, and George Grant. Plus hours more with David French, Erick Erickson, Walter Williams, Maj Toure, Curt Kennedy, Gary Demar, and our very own Worldview Shotgun Series. You also get $100 off your registration for our first annual Fight Laugh Feast Conference, where we hope to meet many of you in Nashville, TN October 1st through the 3rd. Go to fightlaughfeast.com to register now. Have a great day. https://flfnetwork.com/coming-soon/