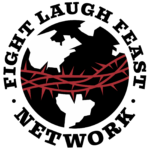 We have a packed show today with two interviews and a full news segment. In our first interview, Aaron Renn, of the Masculinist, joins us to discuss what the draw is to social commentators like Joe Rogan and Jordan Peterson, and what does biblical and cultural masculinity look like. In our second interview, our friends from Founders Ministries, Pastor Tom Ascol and Pastor Jared Longshore, join us to discuss the politics driving the 2019 Southern Baptist Convention.
We are live tonight at 7pm PAC time on Facebook, Twitter, and Youtube.
This past week, we released our sales course hosted by Jason Elmore to our club members! If you are not a club member what are you waiting for Join here! If your business is interested in this course for your salesteam, enterprise pricing is here:
News and links are at the bottom of this email.
We also air a 30 minute show on Direct TV (NRBTV): Channel 378 (Half hour show on Friday nights at 8:30pm)
Don't worry if you miss us live, you'll still be able to download the show on your favorite podcast platform.
Corporate Partners
Tenicor is an American design, development, & manufacturing company focused on creating concealment products built for everyday.  Tenicor designs uncompromising products that work. Their designs like the Velo appendix carry holster are purpose built to keep your gun hidden and optimize performance. If you believe in protecting the people you care about and practical everyday carry, then Tenicor products are built for you.  Tenicor supports reliable guns trusted by professionals including Glock, Sig Arms, and Smith & Wesson. [Hosts personal commentary/experience, use code CROSSPOLITIC for 10% off, etc…]
Events
New Saint Andrews Summer Worldview Camp for ages 15 to 19
CALLED – a conference that will challenge Christian high school students to become the next generation of cultural leaders, because they are CALLED…
→ to put on the whole armor of God
→ to engage culture
→ to advance the Kingdom
Speakers include: Pastor Toby Sumpter, Andrew Klavan, Jason Elmore, Pastor Doug Wilson, and more…
G3 Conference
The mission of the G3 Conference is to educate, encourage, and equip for the work of ministry and for the glory of God. Our mission is built upon the foundation of the holy Scriptures and upheld by three pillars – gospel, grace, and glory. It is our goal to see the people who attend the G3 to reach the neighborhoods and the nations with the gospel.
2020 G3 Conference: January 16th – January 18th (CrossPolitic will be there!)
Sign up here: https://g3conference.com/events/g3-conference-2020/
Visit our corporate sponsors–Classical Conversations, Tenicor (Discount code: CROSSPOLITIC for 10% discount), Logos Online School.
News
Texas border town declares itself sanctuary city for the unborn: 'Here we will no longer murder our babies'
https://www.foxnews.com/us/texas-abortion-border-town-sanctuary-city-unborn?fbclid=IwAR1C7cY35jRVvOv-aImICBm-Y2pGRjET-t9_6nuUenHIaOXMtz1OoyNEMt4
Ugly Men in Dresses just want to give back to their communities:
https://reformationcharlotte.org/2019/06/14/former-sbc-presidents-son-defends-perverted-drag-queen-story-hour/
YouTube Takes Conservative Commentator's Speech Platform And Salary Away
https://thefederalist.com/2019/06/06/youtube-costs-commentators-free-speech/?fbclid=IwAR1X24MDTiCrLY1JGVjrw71a9C7tprJ4gnrZAs21klar162qsMcmnVhzx1g
Pinterest Fires Whistleblower Who Exposed It Censoring Pro-Life Group's Content |
https://www.lifenews.com/2019/06/13/pinterest-fires-whistleblower-who-exposed-it-censoring-pro-life-groups-content/?fbclid=IwAR2CmMHxgsfB-fxHNNOPpp2q0-E4mi8iG3gS4JEMYqDrw8VYdB6ldjVpixY
Joe Biden says 'we're gonna cure cancer' if he's elected president
https://www.usatoday.com/story/news/politics/elections/2019/06/12/joe-biden-says-hell-cure-cancer-campaign-stop-ottumwa-iowa/1429287001/?fbclid=IwAR1_eiC7kEUb6ScRb48edruIY5z8Y54bnQ6mTw4kTU2xPvqE9MmWC9Bf9TQ
Bernie Sanders defends democratic socialist label in speech touting 'economic Bill of Rights'
https://www.nbcnews.com/politics/2020-election/bernie-sanders-defends-democratic-socialist-label-speech-touting-economic-bill-n1016981?fbclid=IwAR1w4GO_CDFqyXXAH0sBp47un-hkNw_TgbvRD25PCedcN83RYw6KGRaSjo8