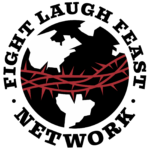 Daily News Brief 11/13/2020
This is Gabriel Rench with your CrossPolitic Daily News Brief for Friday, November 13, 2020.
Remember: If you come across a news story you think we might need to cover, please send it to: news at crosspolitic dot com. This is a great way to share articles and stories with us that may end up in our daily or weekly shows: news at crosspolitic dot com
Massachusetts prepared to legalize abortion up to moment of birth
https://disrn.com/news/massachusetts-prepared-to-legalize-abortion-up-to-moment-of-birth
Massachusetts State Representative Claire Cronin has filed an amendment to the state budget that would enshrine as law the ability to abort a full-term fetus up until the moment of birth. Cronin and her fellow Democrats, who hold staggering majorities in both the State House of Representatives (127-31) and State Senate (36-4), are attempting to pass the controversial legislation after seeing Amy Coney Barrett confirmed to the Supreme Court in October.
The pro-life Massachusetts Citizens for Life objects to the parliamentary move to shortchange the legislative process and enact such a provocative law.
"[T]he bill would enable girls as young as 12 to obtain abortions without any adult, except the abortionist, knowing about it," the group said, as well as "remove life-saving medical equipment from rooms where abortions are performed, risking the lives of babies, Massachusetts citizens, who survive the procedure."
Despite overwhelming support by Democrat lawmakers, a poll conducted by the Susan B. Anthony List in 2019 revealed that 62% of Massachusetts citizens opposed legalizing late-term abortions.
Should lawmakers pass the amendment as expected, Republican Governor Charlie Baker has indicated he might veto it as unnecessary.
"Baker has said he supports a woman's right to choose to have an abortion, but doesn't necessarily see a need to change the current abortion laws in Massachusetts," according to the State House News Service.
Nine other states currently have laws that would allow abortion up until the moment of birth, including New York, New Jersey, Colorado, Oregon, New Mexico, Vermont, New Hampshire, Rhode Island, and Alaska.
NY Gov. Cuomo limits private home gatherings to 10 people
https://disrn.com/news/gov-cuomo-responds-to-ny-state-covid-surge-by-limiting-home-gatherings-to-10-people
As New York state contends with its largest single-day increase of COVID-19 cases since April, Gov. Andrew Cuomo has issued new limitations on home gatherings and business operations.
Cuomo announced Wednesday that gatherings in private residences may not exceed 10 people. He also declared that gyms and "any establishment with a state liquor license, including bars and restaurants, must close at 10pm." The rules take effect at 10 p.m. Friday.
CPlug
Folks, do you wish you had a one stop news source that covered all current events from a distinctively Biblical worldview? Do you wish You could listen and watch the news any time day or night from a source that was committed to telling the truth about what's going on in the world and have a no-holds barred biblical analysis to accompany it? You tired of woke scolds and latte theologians nuancing everything to death. Do you wish Christian media was a little bit more rowdy? That's what CrossPolitic is all about. And we need your help to continue growing the Fight Laugh Feast Network. The best way you can help is by becoming a Fight Laugh Feast club member today. Many of you already have, and it has allowed us to grow so much already, but if you're tired of legacy media cramming their pagan worldviews down your throat and social media censoring views they don't approve of, support CrossPolitic as we build a Christian Media Platform and Network committed to the Lordship of Jesus Christ. Also, we like to laugh and drink beer. Support Rowdy Christian Media and become a fight laugh feast club member today. Go to Fightlaughfeast.com.  
Ticketmaster to require proof of COVID vaccine to purchase tickets
https://disrn.com/news/ticketmaster-to-require-proof-of-covid-vaccine-to-purchase-tickets
With distribution of a COVID-19 vaccine expected to start in early 2021, online ticketing platform Ticketmaster is going to begin requiring proof of a vaccination or a negative COVID test to gain admission to all their concerts and events.
Ticketmaster will apparently be requiring the proof at the point of sale rather than the concert venue. This means that a customer will have to secure a digital "health pass" from an approved third-party vendor in order to make purchases through the online giant's service.
The concert industry was one of the hardest hit by the global pandemic in 2020 with multiple venues left pleading for congressional stimulus dollars to remain solvent.
Biden coronavirus adviser suggests locking down U.S. for 4 to 6 weeks
https://disrn.com/news/biden-coronavirus-adviser-suggests-locking-down-the-country-for-4-to-6-weeks
Just a day after a coronavirus adviser to presidential candidate Joe Biden acknowledged his belief that living past 75 has virtually no value, another one has suggested shutting down the country for 4 to 6 weeks.
Dr. Michael Osterholm proposed earlier this week that until a vaccine is widely available, a lengthy lockdown might be the best approach to keep the coronavirus in check. The director of the Center of Infectious Disease Research and Policy at the University of Minnesota, Osterholm warned of a coming "Covid Hell" where cases rise, people are tired of mitigation efforts, and cold weather is driving people inside where the virus spreads more rapidly.
"We could pay for a package right now to cover all of the wages, lost wages for individual workers for losses to small companies to medium-sized companies or city, state, county governments," Osterholm said Wednesday. "We could do all of that. If we did that, then we could lockdown for four-to-six weeks."
Unlike the regionalized lockdowns from March to May of this year, which permitted states to determine who were essential workers and businesses, as well what kind of restrictions to place on public gatherings, Osterholm envisions one far stricter and more comprehensive.
He pointed to New Zealand and Australia as places that have handled the virus most effectively, reducing daily new cases to under 10.
Bernie Sanders confirms interest in becoming Biden's Labor secretary
https://thehill.com/homenews/senate/525587-sanders-says-he-would-accept-labor-secretary-job-in-biden-cabinet
Sen. Bernie Sanders (I-Vt.) said on Wednesday that, if asked, he would accept the position of Labor secretary in President-elect Joe Biden's administration.
"I want to do everything I can to protect the working families of this country who are under tremendous duress right now and whether that is in the Senate, whether that's in the Biden administration, who knows? Let's see how that unfolds," Sanders said during an interview with CNN when asked if he was eyeing a position in Biden's Cabinet.
"If I had a portfolio that allowed me to stand up and fight for working families, would I do it? Yes, I would," Sanders said when pressed if he would accept a job as Labor secretary. 
Pennsylvania court: Secretary of state lacked authority to change deadline 2 days before Election Day
https://www.foxnews.com/politics/pennsylvania-court-secretary-of-state-changed-deadline
According to Fox News:
"A Pennsylvania judge ruled in favor of the Trump campaign Thursday, ordering that the state may not count ballots where the voters needed to provide proof of identification and failed to do so by Nov. 9.
State law said that voters have until six days after the election — this year that was Nov. 9 — to cure problems regarding a lack of proof of identification. After the Pennsylvania Supreme Court ruled that mail-in ballots could be accepted three days after Election Day, Pennsylvania Secretary of State Kathy Boockvar submitted guidance that said proof of identification could be provided up until Nov. 12, which is six days from the ballot acceptance deadline. That guidance was issued two days before Election Day.
"[T]he Court concludes that Respondent Kathy Boockvar, in her official capacity as Secretary of the Commonwealth, lacked statutory authority to issue the November 1, 2020, guidance to Respondents County Boards of Elections insofar as that guidance purported to change the deadline … for certain electors to verify proof of identification," Judge Mary Hannah Leavitt said in a court order."
Closing
This is Gabriel Rench with Crosspolitic News. Support Rowdy Christian media by joining our club at fightlaughfeast.com, downloading our App, and make sure you clear your schedule for our second annual Fight Laugh Feast Conference next year…stay tuned for details. With your partnership, you are providing us with the resources to compete with the mainstream media. Go to fightlaughfeast.com to take all these actions. Have a great day. Lord bless