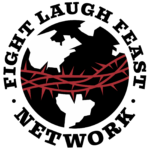 This is Toby Sumpter with your CrossPolitic Daily News Brief for Tuesday, October 20, 2020.
Today you will hear about who is going to the Major League Baseball World Series, an update on Hunter Biden's laptop, the response to the Great Barrington Declaration on the COVID, San Diego School District Goes Full Racist, White House Scientist gets banned on Twitter, and 350 restaurants sue Cuomo and De Blasio. 
Remember: If you come across a news story you think we might need to cover, please send it to: news at crosspolitic dot com. This is a great way to share articles and stories with us that may end up in our daily or weekly shows: news at crosspolitic dot com
The Dodgers Claim the National League Pennant and Head to the World Series
https://www.mlb.com/news/big-moments-in-2020-nlcs-game-7
The Dodgers face off against the Tampa Bay Rays tonight (Tuesday) for Game 1. The Dodgers seek their first title since 1988, while the Rays are looking for their first ever world title. 
Director of National Intelligence John Ratcliffe Said Monday there was no evidence that Hunter Biden's Laptop was Dropped off for repairs By Russian Intelligence
https://twitter.com/atrupar/status/1318191947937361920?s=20
Sanders & Hillary Supporting Leftist Comes Out in Defense of the Great Barrington Declaration
https://www.aier.org/article/lockdowners-speak-with-privilege-and-contempt-for-the-poor-and-working-class/
Jenin Younes writes at the American Institute for Economic Research: "The Great Barrington Declaration, signed last weekend, has unleashed a torrent of criticism. This was to be expected, since it conflicts with the public health prescription that has attained a religious-like status in many circles: lockdowns and social distancing must be enforced in order to stop or slow transmission of the coronavirus.  
The authors of the Declaration, three of the world's most renowned epidemiologists, urge an entirely different approach. Those not vulnerable to severe illness and death from the virus – especially children and younger adults – should live as they did pre-March 2020. Doing so will, within a couple of months, generate herd immunity, allowing communities to return to relative normalcy. 
The overwhelming majority of condemnation that the Declaration has received does not bear on the substance of its recommendations. Instead, critics accuse the primary signatories of having a subversive, right-wing economic agenda, particularly since the Declaration was created and signed at the American Institute for Economic Research, a think-tank that pushes evidence-based economics and functioning markets. 
As someone who was present for the weekend and made a small contribution to this effort, I can attest to right-wing ideology having played no part in formulation of the treatise or the scientists' motivations for participating. The disastrous economic effects of the lockdowns, and the inherent violations of human rights that they entail, have brought together people from different ends of the political spectrum. 
I am a left-leaning New York City public defender who voted for Bernie Sanders in the 2016 primaries and Hillary Clinton in the general election. I have never voted for a Republican candidate. I chose my career because I wanted to help those most defenseless in our society: indigent people accused and convicted of crimes and facing the awesome power of the state. 
Until I saw the catastrophic effects that the lockdowns were having on the very people I sought to help, I had never been associated or affiliated with any free-market or right-wing institutions. 
I am not alone in this. Having spoken with the three scientists — Jay Bhattacharya, Sunetra Gupta, and Martin Kulldorff — on numerous occasions over the course of the weekend, I can say with certainty that neither politics nor free-market ideology had anything to do with their decision to write the Declaration. They are motivated solely by a concern for public health and distress at what lockdowns and various other social distancing policies are doing to human beings. In my experience over the past few months, that, and nothing else, is the common thread uniting anti-lockdowners.
Ironically, it is the Declaration's most prominent critics, rather than its authors, who are politically motivated. Not least among them is Gregg Gonsalves, a Yale epidemiologist who has emerged as one of the most vocal and qualified detractors of the Declaration, which he has, in nuanced fashion, dubbed "bullshit" and "bad science.
As of Monday, October 19, the Statement now has the signatures of nearly 10,000 epidemiologists and other medical and public health scientists, nearly 30,000 medical practitioners, and almost 550,000 concerned citizens. 
A reminder that all of the talks from this year's Fight Laugh Feast conference: Weapons for This War are up in the Club Member Portal, and if you're not already a club member, what are you waiting for? Go to fightlaughfeast.com and register today and get access to all of the talks: Douglas Wilson, George Grant, David Bahnsen, Jeff Durbin, Glenn Sunshine, and more. Also, if you want to rock your Fight Laugh Feast bona fides visit rowdychristian.com for shirts, hats, hoodies, postmill coffee, etc. 
From several listeners in our News Inbox:
San Diego United School District Goes Full Racist
https://www.nbcsandiego.com/news/local/san-diego-unified-school-district-changes-grading-system-to-combat-racism/2425346/
Students will no longer be graded based on a yearly average, or on how late they turn in assignments. Those are just some of the major grading changes approved this week by California's second-largest school district.
The San Diego Unified School District (SDUSD) is overhauling the way it grades students. Board members say the changes are part of a larger effort to combat racism.
"This is part of our honest reckoning as a school district," says SDUSD Vice President Richard Barrera. "If we're actually going to be an anti-racist school district, we have to confront practices like this that have gone on for years and years."
The news story breathlessly reports that during the first semester of last year, 30% of all D or F grades were given to English learners. One in four, 25%, of failing marks went to students with disabilities.
By ethnicity, 23% went to Native Americans. Another 23% of failing grades went to Hispanics. And 20% of D or F grades went to Black students.
By comparison, just 7% of failing marks went to White students. NBC 7 reports:
Audio Clip: 0:56-1:30
Of course, in order for the statistics cited to matter to anyone, you have to first believe that the color of your skin defines who you are. Are there any other factors at all besides color of skin that go into grades? What if we ran the numbers differently related to broken homes, divorce, fatherlessness? Would there be any patterns there? In other words, San Diego and the rest of Woke culture is quickly descending into the racist pit it has dug for itself. 
In other news, NBC 7 also reported that people who are slower runners have not won as many races as people who run faster. The number of slow runners who have not won races is astonishing and mind-blowing, and the San Diego United School Board is ashamed of itself and will be voting unanimously next month to end the injustice. Judging winners by who crosses the finish line first is clearly a vestige of white supremacy.
Also, the representatives from Southern Seminary are reportedly inviting the San Diego School District to the Seminary for some advice on how to use those analytic tools.
White House Scientist Gets Banned on Twitter
https://thefederalist.com/2020/10/18/white-house-expert-scott-atlas-censored-by-twitter/
Social media company Twitter finished its week of censorship on its platform by banning tweets regarding the efficacy of masks from Scott Atlas, a member of the White House scientific team battling the coronavirus.
Atlas, a senior fellow at Stanford's Hoover Institute, not only had his tweets removed, he was banned from tweeting until he deleted the tweets that Twitter for unclear reasons objects to. Dr. Atlas had tweeted on Saturday, October 17th: "Masks work? NO: LA, Miami, Hawaii, Alabama, France, Philippines, UK, Spain, Israel. WHO: "widespread use not supported" + many harms; Heneghan/Oxf CEBM: "despite decades, consider…
Dr. Atlas retweeted that tweet with additional comments two hours later writing: "That means the right policy is @realDonaldTrump guideline: use masks for their intended purpose – when close to others, especially hi risk. Otherwise, social distance. No widespread mandates. #CommonSense
In an email to The Federalist, Atlas outlined the evidence behind his tweet, citing a number of scientific studies, the WHO, the CDC, as well as the numerous cities and nations that had strict mask mandates where cases exploded. 
This comes the same week that Twitter blocked New York Post articles alleging improprieties involving presidential candidate Joe Biden, his son Hunter, and the Ukrainian energy company Burisma revealed by a laptop now held by the FBI. For good measure, Twitter also banned the New York Post's official Twitter account from the platform.
Twitter, which claims to be a neutral platform and enjoys legal protection as such, has once again proven that not only does it have an editorial agenda, it has a political one. You see, the information overlords at Twitter dot com will decide what information and what facts the masses like you and me are allowed to consume on their platform.
That would be fine if they were a publisher and treated as such legally, but for now they are not. Section 230 of the 1996 Communications Decency Act gives Twitter special protection to engage in censorship, but after this week of obviously politically motivated silencing, many in Congress are looking to stripping the company of that protection.
Good Article at American Greatness on Disinformation
https://amgreatness.com/2020/10/17/establishment-disinformation-is-killing-western-democracy/
Speaking of censorship et cetera, there's a relatively short article over at American Greatness called Establishmen Disinformation is Killing Western Democracy that traces the establishment media narratives of WMDs to Russian Collusion to the COVID crazy, pointing out that once an orthodoxy is established, usually on the left, all dissenting voices are silenced. 
FLF Magazine: We unveiled the brand-new Fight Laugh Feast Magazine at our recent conference: Our Fight Laugh Feast Magazine will be a quarterly issue that packs a punch like a 21 year Balvenie, no ice. We don't water down our theology, why would we water down our scotch? Order a yearly subscription for yourself and then send a couple yearly subscriptions to your friends who have been drinking luke-warm evangelical cool-aid. Every quarter we promise quality food for the soul, wine for the heart, and some Red Bull for turning over tables. Our magazine will include cultural commentary, a Psalm of the quarter, recipes for feasting, laughter sprinkled throughout the glossy pages, and more. Annual subscriptions are $40 – that's for four issues. So sign up and enjoy our Fight Laugh Feast theme park. 
https://flfnetwork.com/product/fight-laugh-feast-magazine/
The WSJ Reports: The US Budget deficit tripled in 2020, in the fiscal year that ended September 30, rising to a record level of 3.1 Trillion dollars. That's about 16% of the of the total budget, the largest percentage since 1945. Federal debt totaled 102% of gross domestic product, the first time it has exceeded the size of the economy for the full fiscal year in more than 70 years. The news has Senate Republicans not sure about the White House proposal for another 1.88 trillion dollar COVID bailout. 
New York City Restaurants Sue Cuomo and De Blasio for 2 Billion Over Indoor Dining Ban
https://www.forbes.com/sites/danielcassady/2020/09/03/nyc-restaurants-against-indoor-dining-ban-sue-cuomo-de-blasio-for-2-billion/#39544f6f4ab5
Daniel Cassady writes at Forbes: Restaurants in New York City filed a $2 billion class-action lawsuit against city and state officials on Thursday, alleging the indoor dining ban caused "irreparable harm" to the city's food and beverage industry and pushing for the return to indoor dining — the lawsuit marks the latest attempt to normalize the city through legal action.
Il Bacco, an Italian restaurant in Queens, is spearheading a class-action lawsuit against Gov. Andrew Cuomo, New York City Mayor Bill de Blasio, and New York Attorneys General to force the state to allow indoor dining and for damages lost during Covid-19 guidelines.
Over 350 restaurants have signed on to the $2 billion lawsuit.
Il Bacco is only 500 feet from the Nassau County border, where restaurants have been able to serve indoors at 50% capacity since June 24.
New York City is the only city in the state where some form of indoor dining is still not allowed, despite a weeks-long statewide case positive rate below 1%.
In mid-August, 1,500 gym owners across New York filed a class-action lawsuit against the state which led to gyms, fitness centers, and yoga studios opening their doors at 33% capacity just a few weeks later.
In May, a Brooklyn nursing student who had been arrested twice for violating the state's ban on nonessential gatherings while protesting outside City Hall in New York City, filed a federal lawsuit against Cuomo alleging the ban violated her First Amendment rights, which lead to the governor lifting the ban on protests and easing the guidelines on nonessential gatherings, just in time for Memorial Day.
New Jersey Czar Phil Murphy condescended to the requests of the peons of his state by graciously allowing restaurants to open at 25% capacity. Apparently, all the peons scraped and bowed before his majesty and blessed the name of Phil Murphy three times for his lovingkindness. But the citizens and restaurant owners of New York City are only gnashing their teeth. 
Of course this could all be over in a minute. If all the people of New York and New Jersey and everywhere else simply opened their restaurants and went back to normal life, there's nothing the authorities could do – if everyone did it. But that takes courage. 
This is Toby Sumpter with Crosspolitic News. Remember to send us stories and articles that you think we should cover to news at crosspolitic dot com. You can find this and all of our shows at Crosspolitic.com or on our app, which you can download at your favorite app store, just search "Fight Laugh Feast". Support Rowdy Christian media, and become a Fight Laugh Feast Club Member and for as long as the CrossPolitic gods smile upon the land, get your very own Fight Laugh Feast t-shirt and live and archive access to all the talks at our first annual Fight Laugh Feast Conference. Become a member now at fightlaughfeast.com.