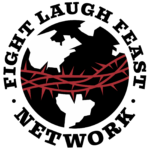 This is Toby Sumpter with your CrossPolitic Daily News Brief for Tuesday, January 5, 2021.
Happy New Year!
Today you will hear about US Electoral College certification on Wednesday, Georgia's Senate Race, the President's latest phone call, England and Scotland making William Wallace roll in his grave, and some Idaho news. 
If you have a news story you think we might need to cover, please send articles and links to News@CrossPolitic.com
All Eyes on DC on Wednesday, January 6
https://twitter.com/RepRussFulcher/status/1346195882199437313?s=20
https://www.aljazeera.com/news/2021/1/2/more-republicans-say-will-object-us-election-results
United States Senator Ted Cruz is among 11 Republican legislators who plan to object to the certification of US Electoral College votes next week, one of the final steps before President-elect Joe Biden's victory is confirmed.
In a statement on Saturday, the senators called for an electoral commission with investigatory power to be created to carry out an "emergency 10-day audit" of US presidential election results in "disputed states".
In their statement on Saturday, the Republican senators said after their requested 10-day audit is complete, individual states would then review the findings and "could convene a special legislative session to certify a change in their vote, if needed".
The signatories include James Lankford of Oklahoma and Marsha Blackburn of Tennessee, as well as four newly elected Republicans who will be entering the Senate this week.
They join Senator Josh Hawley and a raft of 140 Republicans in the House who have already announced plans to object to the certification.
But some conservatives have announced that while they suspect widespread fraud and/or certainly supported Trump, will not be joining the objections over concerns for constitutional precedent. 
For example, Tom McClintock of California argues that for the Congress to refuse to count certain electoral votes is for congress to seize inherent power to decide who the next president is, rendering the Electoral College superfluous. 
https://mcclintock.house.gov/newsroom/columns/respecting-an-imperfect-system?fbclid=IwAR2m_-kAjX6-Lm-YIpGjmIuT0LkBRSB8UWA_KueGpjlV8614dK910ExcrVc
Likewise, Arkansas Senator Tom Cotton, said something similar:
https://redstate.com/streiff/2021/01/04/tom-cotton-makes-a-totally-wrong-call-n303953
"I share the concerns of many Arkansans about irregularities in the presidential election, especially in states that rushed through election-law changes to relax standards for voting-by-mail. I also share their disappointment with the election results. I therefore support a commission to study the last election and propose reforms to protect the integrity of our elections. And after Republicans win in Georgia, the Senate should also hold more hearings on these matters. All Americans deserve to have confidence in the elections that undergird our free government.
Nevertheless, the Founders entrusted our elections chiefly to the states—not Congress. They entrusted the election of our president to the people, acting through the Electoral College—not Congress. And they entrusted the adjudication of election disputes to the courts—not Congress. Under the Constitution and federal law, Congress's power is limited to counting electoral votes submitted by the states.
If Congress purported to overturn the results of the Electoral College, it would not only exceed that power, but also establish unwise precedents. First, Congress would take away the power to choose the president from the people, which would essentially end presidential elections and place that power in the hands of whichever party controls Congress. Second, Congress would imperil the Electoral College, which gives small states like Arkansas a voice in presidential elections. Democrats could achieve their longstanding goal of eliminating the Electoral College in effect by refusing to count electoral votes in the future for a Republican president-elect. Third, Congress would take another big step toward federalizing election law, another longstanding Democratic priority that Republicans have consistently opposed.
Thus, I will not oppose the counting of certified electoral votes on January 6. I'm grateful for what the president accomplished over the past four years, which is why I campaigned vigorously for his reelection. But objecting to certified electoral votes won't give him a second term—it will only embolden those Democrats who want to erode further our system of constitutional government."
Georgia Voters Go the Polls Tuesday, January 5th to Choose Their Senators
https://www.bbc.com/news/election-us-2020-55489392
According to the state rules, a winning candidate needs 50% of the votes and in November no-one achieved that. So the top two go through to a 5 January replay – a so-called run-off.
In both races, we have a Republican incumbent up against a Democratic newcomer. 
Senator David Perdue R, 70, v Jon Ossoff D, 33
Senator Kelly Loeffler R, 50, v Reverend Raphael Warnock D, 51
The upper chamber of US Congress, the Senate, has been controlled by the Republican Party since 2014.
It's very important in getting laws passed, Cabinet appointments confirmed and Supreme Court Justices on to the bench of the highest court.
If Democrats win in Georgia, the extra two seats would give them effective control.
Each party would have 50 senators but it's become increasingly rare for senators to vote against their party.
If Democrats pick up the two seats and forge a 50-50 tie in the upper chamber, it's far from certain that Biden will be able to enact the kind of sweeping legislation on the environment, healthcare and the economy that he proposed during his successful presidential campaign. 
The narrowness of the margin will ensure that any laws will have to be supported by centrists like Joe Manchin of West Virginia and Arizona's two senators.
It will, however, give the new president a fighting chance at legislative accomplishments – and make it significantly easier for him to appoint the administration officials and federal judges of his choice.
If the Republicans hold on, then that would mean two more years of divided government and, probably, legislative gridlock. Democratic hopes will rest on the whims of Majority Leader Mitch McConnell and a handful of Republican moderates.
The President's Phone Call
Bernie Sanders said it was an attack on our democracy, impeachable, criminal, even mafia- like:
https://twitter.com/MSNBC/status/1346148875225214977?s=20
But if you listen to the whole hour-long conversation, you have Trump basically insisting that he has evidence that he believes overturns the Georgia election in his favor and wants his lawyers to meet with the Georgia lawyers and compare notes:
https://www.nbcnews.com/politics/donald-trump/trump-begs-georgia-secretary-state-overturn-election-results-remarkable-hourlong-n1252692
Boris Johnson Announces Second COVID Lockdown
https://thehill.com/policy/international/532571-british-prime-minister-announces-second-coronavirus-lockdown-for-england
British Prime Minister Boris Johnson on Monday announced a second coronavirus lockdown for England amid a more infectious new variation of the virus and rising caseloads throughout the country.
The national lockdown will replace a tiered system that assigned different restrictions to different regions of the country, Johnson said in an address Monday evening.
https://twitter.com/ABC/status/1346187255631794176?s=20
A full detailed schedule is available telling Britons what they can and cannot do. 
And Scotland is apparently following suit:  
https://twitter.com/i/events/1346089312610254848?s=20
Apparently they have forgotten William Wallace:
https://www.youtube.com/watch?v=gr_OpFxCx-A
Play: 1:44-2:05
Unless there's bad flu going around, then better to stay home listen to whatever the politicians say you can or cannot do. And read carefully.
Idaho Tops United Van Lines Moving Destinations in 2020
https://www.ktvb.com/article/news/local/growing-idaho/idaho-top-moving-destination/277-c98fb342-3041-4870-bc5b-f54eb568fb06?utm_campaign=snd-autopilot
The 2020 National Migration Study found more residents moved to Idaho than moved out of Idaho, with 70% of moves being inbound.
The top 10 inbound states of 2020 were: 
   Idaho 

   South Carolina 

   Oregon 

   South Dakota 

   Arizona 

   North Carolina

   Tennessee 

   Alabama

   Florida

   Arkansas
This is Toby Sumpter with Crosspolitic News. You can find this and all of our shows at Crosspolitic.com or on our app, which you can download at your favorite app store, just search "Fight Laugh Feast". Support Rowdy Christian media, and become a Fight Laugh Feast Club Member and get your very own Fight Laugh Feast t-shirt and access to all the talks at our first annual Fight Laugh Feast Conference as well as many exclusive behind the scenes interviews as well as our very own Worldview Shotgun Series. Go to FightLaughFeast.com. Merry Christmas!