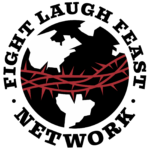 This is Toby Sumpter with your CrossPolitic Daily News Brief for Friday, March 26, 2021.
Today you will hear David Bahnsen argue that New York City is resilient, Oral Roberts University Men's Basketball is in the news, former Drag Queen Story Hour President arrested, and the 9th Circuit Federal Court says the 2nd Amendment only applies in the privacy of your own home.
But first: The end of the school year is in sight. Homeschoolers are evaluating; private school students know finals are coming. Math and science can be the toughest subjects for students and their parents. Instead of running to resources that disagree with your faith at every turn, how about hiring a reformed, Bible-believing, Creationist who can supplement both your child's science and math needs as well as their faith? Mr. Klunick Tutoring (pronounced Kloo-nick) assists parents in their God-given responsibility to educate their children according to His word in every area of their lives by delivering science teaching built on the Bible. Visit mrklunicktutoring.com. (spell the dot com out, pronounced Kloo-nick).
And if you or your business would like to advertise with CrossPolitic, send inquiries to ads @ fightlaughfeast dot com.
D.Bahnsen Says NYC is Resilient Growing
https://www.facebook.com/darren.doane.33/videos/958709678237362
Yesterday, I played a clip from Louis Bossman a small business owner in NYC who said he and many other small businesses are getting chased out of NYC by ridiculous administrative policies and fines. Now, he didn't seem like a "smart ass" (to use Bahnsen's technical jargon) who doesn't know what he's talking about, but Bahnsen definitely has a different perspective. This is from Darren Doane's Doanecast Interview. Listen.
Remember: If you have a news story you think we might need to cover, please send articles and links to news at crosspolitic dot com. And check out DEFT WIRE dot com, our news aggregator.
USA Today Rips Oral Roberts University for Biblical Values
That was the final seconds of Oral Roberts University – the Golden Eagles – upset victory over the number 7 Florida to make into the Sweet Sixteen.
Meanwhile, an opinion piece appeared in USA Today by Hemal Jhaveri hyperventilating over the fact that – get this – Oral Roberts University – a traditional, Christian university believes the Bible. Jhaveri (with USA Today providing the ink and platform) is breathing into a paper bag over the fact that this school believes such traditional things as men and women distinct genders, there should only be sex between one man and one woman in the covenant of marriage, and get ready to have your mind blown: they believe homosexuality is a sin.
Somebody should get Jhaveri some smelling salts. Jhaveri is part of a growing secular sectarian religion that looks aghast at anyone that does not go along with their version of legalistic Pharisaism. They don't think you're pure, unless you're giving a little kid hormone therapy or removing somebody's genitals.
Jhaveri pulls up her skirts to the most sensorious position in the final paragraph: "Often, athletic accomplishments and victories on the court make up for moral failings all the time. In this case though, whatever the Oral Roberts men's basketball team manages to do on the court can't obscure the dangerous and hateful ideology of its core institution. It's always nice to root for the underdog, but in this case, there's very little to actually cheer about."
"Moral failings?" What are these morals that you speak of Ms. Jhaveri? And where did you get them? What moral standard are you appealing to be so judgmental about Oral Roberts University? What if the traditional moral values of those who go to Oral Roberts are their personal preference? Who are you to call their deeply held preferences hateful or dangerous?
Drag Queen Story Hour Sponsor Arrested
https://www.foxnews.com/politics/milwaukee-brett-blomme-arrested-drag-queen-story-hour-sponsor
A Milwaukee judge and former president of an LGBTQ organization that sponsored Drag Queen Story Hour(DQSH) events has been arrested on child pornography charges.
Judge Brett Blomme, 38, was arrested and charged with seven counts of child pornography possession. According to the Milwaukee Journal Sentinel, he is accused of uploading 27 videos and pictures of child sexual abuse to the messaging app Kik under the name "DomMasterBB."
Each count against Blomme carries with it a minimum sentence of three years with the potential for up to 15 years with a decade of supervised release. With seven counts charged against him, Blomme is looking at a minimum of 21 years in prison should he be convicted.
Blomme was also a former president for the Cream City Foundation — an LGBTQ advocacy group in Wisconsin that advertised DQSH events it sponsored — as well as a husband and adoptive father of two children. Blomme listed his presidency with the Cream City Foundation on his LinkedIn profile.
Blomme's presence on the Cream City Foundation website was quickly scrubbed in the days since his arrest, with his articles removed and the board of directors page nixing the judge's information completely.
The judge's two children were not involved in the sexual exploitation, according to court documents, but Child Protective Services is looking to place the children elsewhere amid the charges, the Sentinal reported.
In the complaint, Blomme was said to have uploaded the photos on a friend's wifi. The friend, noted in the complaint as "Individual B," confirmed to investigators that Blomme had visited his house on days that the friend's WiFi showed images uploaded by "DomMasterBB."
The Wisconsin Supreme Court suspended Blomme from his psoition without pay amid the charges, the Sentinal reported. Blomme was elected to his judgeship in 2020. He has yet to give a plea.
In a statement to Fox News, DQSH Executive Director Jonathan Hamilt said the Milwaukee branch of the organization was "deeply saddened and disappointed to learn about the actions of Judge Brett Blomme."
Hamilt clarified that the Cream City Foundation was a strictly a "fiscal sponsor" for DQSH Milwaukee that allowed it to operate as a non-profit and that Blomme was never directly involved with event planning nor held a position within DQSH.
"However, Drag Queen Story Hour wishes to make clear: while Cream City Foundation has served as DQSH Milwaukee's fiscal sponsor (allowing DQSH Milwaukee to receive funds as a non-profit), the relationship is strictly financial: Cream City Foundation does not direct or influence the content of our programming, and Brett Blomme has never held a position within DQSH Milwaukee nor participate directly in planning, organizing, or hosting any of our events," said Hamilt.
The DQSH executive director said that the Milwaukee organization "has never been run" by either the Cream City Foundation or Blomme and reiterated that neither the judge or the Cream City Foundation were involved in any DQSH events.
"DQSH Milwaukee has never been run by the Cream City Foundation nor Brett Blomme, neither have either participated in planning, organizing, hosting or performing at any of our events. Brett has never held a title or position within our organization ever," said Hamilt. "Cream City Foundation has only ever been a fiscal sponsor that allows DQSH Milwaukee to give and receive funds as a non-profit. Asides from financials, they have had no part in DQSH Milwaukee & DQSH HQ."
Hamilt also told Fox News that the Milwaukee DQSH is "cutting all ties with Cream City Foundation as their acting fiscal sponsor" and gave a strong condemnation of Blomme's actions.
"As the leaders of DQSH Milwaukee & DQSH HQ, we absolutely condemn pedophilia, We are angry and outraged by Brett's actions," said Hamilt. "Pedophilia has no place in the LGBT community and no place in society as a whole."
They only approve of lusting over children, not actually acting on it. They are the Revoice of the LGBT world.
Rally Plug
Have you registered for the Fight Laugh Feast Rally in Rapid City, South Dakota, April 29, 30, May 1? Excited to see many of you as we learn to Love God, Sing Psalms, Defy Tyrants. Come hear talks from Pastor Doug Wilson, Ben Merkle, Steve Deace, Sheriff Daryl Wheeler from Bonner County, Idaho, myself – Pastor Joe Boot, and now the very latest: Mr. Nate "N.D." Wilson. Gather with likeminded Christians who love freedom, confess Jesus Christ is Lord over all, and be equipped to stand firm in these insane days. Go to flfnetwork dot com forward slash rally and register today. Remember if you're a Fight Laugh Feast Club Member, you get a $100 off your registration.
Ninth Circuit Says 2nd Amendment Only Applies at Home
https://www.rt.com/usa/519096-ninth-circuit-ruling-carry-guns/
The Second Amendment of the US Constitution applies to "hearth and home" and not the public square, the Ninth US Circuit Court of Appeals has ruled, upholding a Hawaii practice of limiting open-carry licenses to security guards.
In a 7-4 ruling after the full bench review of the Young v Hawaii case, the majority argued that "there is no right to carry arms openly in public; nor is any such right within the scope of the Second Amendment."
The famous gun rights provision of the US Constitution applies to "defense of hearth and home," the majority argued, while the government has the power to "regulate carrying arms in the public square."
Neal Katyal, who served in the Obama administration as the acting solicitor general and was one of the attorneys for Hawaii in the case, celebrated the ruling.
The National Rifle Association (NRA), which was not involved in the litigation, said the ruling amounted to banning both open and concealed carry of weapons in Alaska, Hawaii, California, Arizona, Oregon, Washington and Montana – states under the jurisdiction of the 9th Circuit – adding that it is "exploring all options to rectify this."
Plaintiff George Young sued Hawaii in 2011, after he was denied a permit to carry a gun under state law and Hawaii County regulations. He argued that, as applied, the law effectively permitted only security guards to openly carry guns, which was violating the Second Amendment's prohibition on infringing "the right of the people to keep and bear arms."
Four of the 11 judges sided with Young, saying that the Hawaii law and regulations "destroy the core right to carry a gun for self-defense outside the home and are unconstitutional under any level of scrutiny."
Judge Diarmuid O'Scannlain called the ruling "unprecedented as it is extreme" and said that the majority "undermines not only the Constitution's text, but also half a millennium of Anglo-American legal history," two major US Supreme Court decisions, and "the foundational principles of American popular sovereignty itself."
The majority argued that early American colonists brought with them "English sensibilities over the carrying of arms in public" and that technology has not changed that. Then as now, the "mere presence" of guns "presents a terror to the public" and the "widespread carrying of handguns would strongly suggest that state and local governments have lost control of our public areas," they wrote.
The ruling comes amid a renewed push by the Democrat-majority Congress and the White House administration to enact stricter gun control measures, whether by law or executive fiat. On Tuesday, President Joe Biden pointed to the shooting attack at a Boulder, Colorado grocery store that left 10 people dead to argue for bringing back the 1994 federal "assault weapons" ban.

Psalm Sing in San Diego
Stone Mountain Media and The Response Church will be hosting another Psalm Sing on 03/27/21 – this Saturday — at 3pm at the Balboa Park fountain near the amphitheater in San Diego.

Psalm of the Day: Psalm 8
https://open.spotify.com/track/6HAxtemq8G5ERHZGLfMpyI?si=rGv0jo_RQMWEElKN5VgNyg
That recording is from Spotify, the album is called Psalms of the Trinity Psalter, Vol. II.
O Lord, our Lord, how excellent is thy name in all the earth – out of the mouths of infants and nursing babes, You have ordained strength because of your enemies, that You might silence the enemy and the avenger. Sing the Psalms, sing them with your kids. They are mighty for silencing enemies and avengers.
This is Toby Sumpter with Crosspolitic News. You can find this and all of our shows at Crosspolitic.com or on our app, which you can download at your favorite app store, just search "Fight Laugh Feast". Support Rowdy Christian media, and share this show or become a Fight Laugh Feast Club Member. Remember to sign up for the Fight Laugh Feast Rally. Go to flfnetwork dot com slash rally. Have a great day.