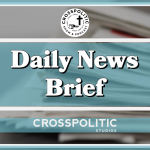 Summary of Terrorism Threat to the U.S. Homeland
The Secretary of Homeland Security has issued a new National Terrorism Advisory System (NTAS) Bulletin regarding the current heightened threat environment across the United States. The Homeland continues to face a diverse and challenging threat environment leading up to and following the 20th Anniversary of the September 11, 2001 attacks as well religious holidays we assess could serve as a catalyst for acts of targeted violence. These threats include those posed by domestic terrorists, individuals and groups engaged in grievance-based violence, and those inspired or motivated by foreign terrorists and other malign foreign influences. These actors are increasingly exploiting online forums to influence and spread violent extremist narratives and promote violent activity. Such threats are also exacerbated by impacts of the ongoing global pandemic, including grievances over public health safety measures and perceived government restrictions.
Dems Intro Bill Banning Unvaxxed Americans from Flying.
Dems Intro Bill Banning Unvaxxed Americans From Flying.
Muzzle sent to Tenn. vaccine expert was bought on Amazon account, credit card in her name, report says
Dr. Michelle Fiscus, who claimed she was fired for political reasons, said the dog muzzle was a threat. A state inquiry said it was bought with an American Express card in her name.
https://www.nbcnews.com/news/us-news/muzzle-sent-tenn-vaccine-expert-bought-amazon-account-credit-card-n1277017?cid=sm_npd_nn_fb_ma&fbclid=IwAR1lPd4q_ssgwJmGadshdUvniIkrzpzwxOupW3ZG6A91DUE5ndHu066A5gg
Proverbs 12:10 ESV / 973 helpful votes
Whoever is righteous has regard for the life of his beast, but the mercy of the wicked is cruel.
Ecclesiastes 3:19 ESV / 795 helpful votes
For what happens to the children of man and what happens to the beasts is the same; as one dies, so dies the other. They all have the same breath, and man has no advantage over the beasts, for all is vanity.
Exodus 23:5 ESV / 335 helpful votes
If you see the donkey of one who hates you lying down under its burden, you shall refrain from leaving him with it; you shall rescue it with him.
Proverbs 27:23 ESV / 321 helpful votes
Know well the condition of your flocks, and give attention to your herds,
Deuteronomy 25:4 ESV / 259 helpful votes
"You shall not muzzle an ox when it is treading out the grain.
Psalm 145:9 ESV / 251 helpful votes
The Lord is good to all, and his mercy is over all that he has made.
Australian rescue dogs shot dead over COVID-19 restrictions
https://nypost.com/2021/08/22/australian-rescue-dogs-shot-dead-over-covid-19-restrictions/?utm_campaign=SocialFlow&utm_medium=SocialFlow&utm_source=NYPTwitter
NSW COVID-19 RESTRICTIONS for New lockdown restrictions for NSW and Greater Sydney
https://www.9news.com.au/national/coronavirus-nsw-lockdown-restrictions-update-greater-sydney-lockdown-extended-new-restrictions-curfew-explainer/8d6732e0-7e77-4d77-9eac-e05d31e75df8
STAY AT HOME ORDER
You can only leave the home for the following four reasons:
shopping for essential items (one person only within LGA/5km)
care and compassionate reasons (one visitor only)
exercise (in groups no more than 2 – excluding groups of household members, within 5km or within LGA. No outdoor recreation)
work and education that cannot be conducted remotely

– SINGLE BUBBLE: People who live alone can nominate one designated family member or friend to visit for companionship. "Singles bubbles" will be required to be registered on nsw.gov.au
– EDUCATION: Schools will conduct remote learning but will remain open for students who need them.
– MASKS: Must be worn in all non-residential indoor settings, outside while queuing for takeaway, at outdoor markets and in all common property shared spaces of a residential building. Will be mandatory everywhere outside the home except for when exercising from Monday August 23.
LGA OF CONCERN
In addition to the Stay-At-Home order, anyone in a LGA of concern
must wear a mask at all times outside the house
9pm to 5am curfew (as of August 23)
exercise limited to one hour per day (as of August 23)
must not go further than 5km from the home for exercise, shopping or single bubble visits
must not leave their LGA for work except for emergency services and healthcare workers (including aged and disability workers)
childcare workers and disability workers in the LGA must have their first vaccine dose by August 30
authorised workers must carry a Service NSW permit
construction workers can attend unoccupied sites if they meet vaccination conditions
Curfew in place for hotspot LGAs
A curfew has been introduced across 12 local government areas in Greater Sydney where coronavirus cases are at their highest.
Those LGAs are Bayside, Blacktown, Burwood, Campbelltown, Canterbury-Bankstown, Cumberland, Fairfield, Georges River, Liverpool, Parramatta, Strathfield, and some suburbs of Penrith.
People are not be allowed to leave their homes between 9pm and 5am.
That curfew came into place at 12.01am on Monday.
The curfew does not apply to authorised workers, emergencies or medical care.
READ MORE: Man charged with COVID-19 breaches after driving from Queensland to Sydney
Cuomo Last words and Testament…
https://www.usatoday.com/videos/news/nation/2021/08/23/pentagon-mandatory-vaccinations-after-fda-approval/8247637002/