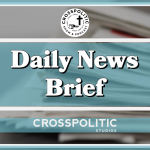 Israeli Study: Natural Immunity Is 13x Stronger Than Pfizer COVID Shots
https://thefederalist.com/2021/08/27/israeli-study-natural-immunity-is-13x-stronger-than-pfizer-covid-shots/
The Centers for Disease Control and Prevention (CDC) has branched out from issuing COVID-19 recommendations and its director, Dr. Rochelle Walensky,
now says that the health services agency will be restarting its dormant "gun violence" research program in order to address the "epidemic" of firearm deaths and injuries.
CDC director speaks out on US gun violence epidemic
WERKZ AD
"Let's talk about self defense and firearms. Jesus commanded in Luke 22:36 "he that hath no sword, let him sell his garment, and buy one"; should we likewise carry a pistol and defend those we love?
That means yes in greek….Shan and his team at Werkz specialize in concealed carry holsters for pistols with lights. They believe defensive pistols should have a light and a holster because violent encounters often happen outside the home, and in the dark. Werkz offers holsters for 1,274 pistol and light combinations, plus can help outfit your pistol with a light. Go to Werkz.com/CrossPolitic and be prepared to defend day and night."
Supreme Court Ends Biden's Eviction Moratorium
The ruling followed political and legal maneuvering by the administration to retain protections for tenants. It puts hundreds of thousands at risk of being put out of their homes.
Nonessential Travel From the U.S.
The European Union action is in response to the increase in U.S. coronavirus cases
https://www.wsj.com/articles/eu-set-to-recommend-halting-nonessential-travel-from-the-u-s-11630270180
The "Show Your Heart" week-long deal is for pair of doughnuts: thttps://www.krispykreme.com/promos/vaccineoffer?utm_source=Social&utm_medium=Orgaic&utm_campaign=Vaccination&utm_id=Vaccination
"Next, I want to tell our homeschool listeners about Classy Artist Box. It is a company created by a Christian art teacher who sends you everything you need to create four art projects each month. You can use their written instructions and video lessons to help guide you through each project. In addition to the four new projects each month, you'll also have access to two and a half years worth of video lessons to enjoy as a member. Each type of subscription will cover a range of art media throughout the year, which means you have your art curricular needs covered. For 30% off of your first subscription order, use code CROSS30. To see more, check out www.ClassyArtistBox.com.
OnlyFans U-turns on its porn ban
https://www.economist.com/britain/onlyfans-u-turns-on-its-porn-ban/21803924