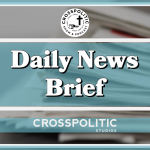 Canadian Prime Minister Justin Trudeau tests positive for COVID-19
https://www.cbsnews.com/news/justin-trudeau-positive-covid-19/
Triple vaxxed, masks wearing, black face Trudeau test positive for COVID. In a tweet he released this morning blackface Trudeau said this:
"This morning, I tested positive for COVID-19. I'm feeling fine – and I'll continue to work remotely this week while following public health guidelines. Everyone, please get vaccinated and get boosted."
You can't help those who actively want to remain stubborn and ignorant.
Earlier today, my friend Alex Barendregt, was on the ground in Ottawa, and here is what he had to say about what happened this past weekend and what is going on this morning. Roll Clilp.
Apple is lobbying against a bill aimed at stopping forced labor in China
https://www.washingtonpost.com/technology/2020/11/20/apple-uighur/
According to WaPo:
"Apple lobbyists are trying to weaken a bill aimed at preventing forced labor in China, according to two congressional staffers familiar with the matter, highlighting the clash between its business imperatives and its official stance on human rights.
The Uyghur Forced Labor Prevention Act would require U.S. companies to guarantee they do not use imprisoned or coerced workers from the predominantly Muslim region of Xinjiang, where academic researchers estimate the Chinese government has placed more than 1 million people into internment camps. Apple is heavily dependent on Chinese manufacturing, and human rights reports have identified instances in which alleged forced Uighur labor has been used in Apple's supply chain.
The staffers, who spoke on the condition of anonymity because the talks with the company took place in private meetings, said Apple was one of many U.S. companies that oppose the bill as it's written. They declined to disclose details on the specific provisions Apple was trying to knock down or change because they feared providing that knowledge would identify them to Apple. But they both characterized Apple's effort as an attempt to water down the bill."
Now there are a couple of things going on here. First you have anonymous sources here, two congressional staffers to be exact, and so it is hard to trust this information. Secondly, we do know that Apple, Nike, and various high profile American corporations are very dependent on China.
For example: Apple's Tim Cook made secret deal with China worth $275B in 2016. According to Fox, "Apple received legal exemptions from regulatory action. In exchange, Apple agreed to a host of investments, including worker training, commitments to help Chinese manufacturers develop "the most advanced manufacturing technologies" and use Chinese-made components and other concessions meant to appease local authorities."
Pregnant man, pregnant person emoji coming to Apple iPhones
https://www.foxbusiness.com/technology/pregnant-man-emoji-apple
According to Fox:
"A "pregnant man" emoji and "pregnant person" emoji are coming to Apple iPhones with its latest update, iOS 15.4 sparking controversy. "
This should not be a controversy, I mean at all. It should get a horse laugh and that is it. Remind you that these are the people who are also defining what misinformation is and who should get canceled. Hilarious. Speaking of cancel culture. I don't think Bruce Springsteen is born in the USA anymore or at least his guitarist:
Guitar Success4U DNB:
Have you always wanted to play guitar but didn't know where to start? Learning to play the guitar can be a lonely, confusing and pricey experience, but it doesn't have to be that way. GuitarSuccess4U is a unique, online monthly membership, that has community, a clear path to success, and it's super affordable. Founded by fellow Cross Politic listeners David and Whitney Harsh, GuitarSuccess4U is designed for beginning and returning guitarists who want to understand and enjoy making music. David has toured nationally as an award-winning Christian artist, worship leader and guitar workshop clinician for the last 20 years, and through his decades of experience, he has discovered a new way to help you unlock the guitar. When you join this membership, you can learn at your own pace, from home, alongside a community of guitarists including worship leaders, hobbyists, retirees, stay-at-home moms, and more. Through video lessons and worksheets, David will take you step-by-step towards becoming the musician you were made to be. GuitarSuccess4U is only $29 a month – that's less than a dollar a day, and a fraction of the cost of guitar lessons! As this New Year begins, and you're thinking about how to bring value and joy to your life, consider this opportunity. Learn more and join now at GuitarSuccess4U.com. That's "Guitar Success", the number "4" and the letter "U", dot com. Join today and get 5 instant bonuses to help accelerate your progress! Head on over to GuitarSuccess4U.com to start your guitar journey. That's "Guitar Success", the number "4" and the letter "U", dot com.
Bruce Springsteen guitarist joins Spotify boycott over COVID-19 misinformation
https://thehill.com/homenews/media/592020-bruce-springsteen-guitarist-joins-spotify-boycott-over-covid-19-misinformation
According to the Hill:
"Rock of Roll Hall of Famer Nils Lofgren, a member of Bruce Springsteen's E Street Band, has joined fellow musicians Joni Mitchell and Neil Young in their boycott of Spotify over COVID1-9 misinformation on its podcasts.
In a statement, Lofgren, along with his wife Amy, urged other musicians to join the boycott in order to stand with health care professionals, scientists and doctors in calling out the streaming platform for spreading false information about COVID-19.
"Music is our planet's sacred weapon, uniting and healing billions of souls every day. Pick up your sword and start swinging! Neil always has. Stand with him, us (Joni Mitchell!), and others," Lofgren said in a statement."
Here is what Joe Rogan had to say about the Spotify attempted lynching:
https://www.facebook.com/JOEROGAN/videos/1147721322431571/ (From start to the 2:29mark)
Follow the show notes and you can watch Joe's whole statement.
Closing
This is Gabriel Rench with Crosspolitic News. Support Rowdy Christian media by joining our club at fightlaughfeast.com, downloading our App, and head to our annual Fight Laugh Feast Events. With your partnership, together we will fight outdated and compromised media, engage news and politics with the gospel, and replace lies and darkness with truth and light. Go to fightlaughfeast.com to take all these actions. Have a great day. Lord bless