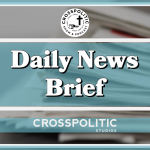 Justice Clarence Thomas, the longest-serving member of the Supreme Court, is hospitalized with an infection and being treated with intravenous antibiotics, the Supreme Court announced Sunday night.
Justice Clarence Thomas hospitalized with infection; Supreme Court says he'll miss some oral arguments this week
Republicans say confirmation hearings of potential Supreme Court judge Ketanji Brown Jackson will probe the nominee's work as a public defender But the White House and outside groups supporting her nomination said she will place a greater emphasis on her experience as a federal judge
Ketanji Brown Jackson's Hearings to Focus on Legal Experience, Record on Crime
This Last week CDC removed a total of 70,000 Covid deaths from the dashboard….In small print at the bottom they cited a "coding error" as the reason for the incorrectly inflated numbers.
It's difficult to know if it's not actually more because the prior data has been removed.
https://dailycaller.com/2022/03/18/cdc-data-kids-pediatric-covid-coronavirus-deaths/

Virginia Tech University swimmer Reka Gyorgy is calling on fans and fellow female swimmers to boycott future competitions in response to her place in the NCAA finals being "stolen" from her by "biological male" University of Pennsylvania swimmer Lia Thomas.
Gyorgy — a decorated college athlete from Hungary who competed in the 2016 Olympics — was left on the outside looking in at the NCAA championships last week.
Her 17th-place finish in the 500-yard freestyle pushed her one spot out of finals contention for the race, which controversial transgender swimmer Lia…William Thomas would go on to win, posting the fastest time recorded all season.
It was Gyorgy's last chance to compete in the race in her collegiate career, and she reportedly posted one of her fastest personal times all season. But it wasn't enough.
In a tweet posted on Sunday, Gyorgy made her feelings on the matter clearly known.
"My finals spot was stolen by Lia Thomas, who is a biological male," she stated, adding, "Until we all refuse to compete nothing will change. Thanks for all the support retweets and follows I won't stop fighting."
As of Monday morning, the message had been retweeted 42,000 times and liked more than 164,000 times. Thomas, who has raised the ire of women's sports supporters all season, was booed at the podium celebration.
Gyorgy's tweet followed a strong letter she sent to the NCAA this week regarding its transgender policy, according to SwimSwam.
In the letter, the two-time ACC Champion and two-time NCAA All-American urged the organization to address the problem of biological males competing in female sports, which she said is "hurting athletes, especially female swimmers."
"The NCAA knew what was coming this past week. They knew opinions and minds will be divided and chose to do nothing." "I ask that the @NCAA takes time to think about all the other biological women in swimming, try to think how they would feel if they would be in our shoes. Make the right changes for our sport and for a better future in swimming."
Gyorgy was described as being in tears after placing 17th in the race.