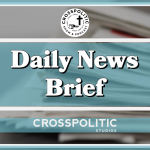 G20 wants 70% of world vaccinated by mid-2022, sets up pandemic task force
https://www.reuters.com/business/healthcare-pharmaceuticals/g20-want-70-world-vaccinated-by-mid-2022-set-up-task-force-pandemic-fight-2021-10-29/?utm_campaign=trueAnthem%3A+Trending+Content&utm_medium=trueAnthem&utm_source=facebook&fbclid=IwAR1PNqT359QcDHklyrVDz6Jxn1zL3bxhKC1Ux73DZx7jFfQqQDVX8PL7A2g
So whatwould make Ice Cube walk aweay from 9 million dollars?
https://thepostmillennial.com/ice-cube-leaves-sony-film-after-refusing-to-get-vaccinated
Werkz:
It is said that "Carrying a gun is not supposed to be comfortable, it's supposed to be comforting." Shan and his team at Werkz believe a holster should be pleasant, concealable, and accessible. Werkz's light-bearing holsters are designed to work with a range of different attachments so you can find the optimal carry style that suits you. <Interject Experiences Here> Use their holster finder at Werkz.com/CrossPolitic so you can carry comfortably and be prepared to defend yourself day and night.
Colonel Jeff Cooper, "Carrying a gun is not supposed to be comfortable, it's supposed to be comforting."
https://thehill.com/homenews/news/579066-up-to-12000-air-force-personnel-have-rejected-vaccine-orders-report?fbclid=IwAR3v9F39MxBV4HYjVb_91EulnMajy45bA7GOX_H4cR0Sx6y__FsaHmJ9lac
SouthWest
https://www.reuters.com/business/aerospace-defense/southwest-probe-pilots-use-anti-biden-insult-during-flight-2021-10-31/
CWWI:
Did you know that more than 75% of those raised in evangelical, Presbyterian, and Reformed churches don't pursue any kind of Christian higher education? Surprising isn't it. Cornerstone Work & Worldview Institute is seeking to provide a new, exciting, and affordable option for Christians.
Our mission is to build Kingdom culture in the workplace by equipping our students in a Trinitarian worldview and vocational competencies. Our low-cost full-time program offers integrative course modules, internships, and mentoring so our students can finish debt-free with vocational preparation, a robust faith, and financial potential to build strong godly families and homes rooted in their communities and churches long-term.
Our program is offered face-to-face in beautiful Southern Illinois or remotely, anywhere you are.
Visit our website at www.cornerstonework.org to find out more about enrolling.
Manchin Refuses to Endorse Safety Net Bill, Dampening Hopes of a Quick Vote