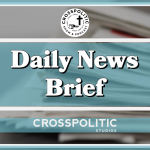 https://www.usatoday.com/story/travel/airline-news/2021/10/10/southwest-airlines-flight-issues-cancellations/6080308001/
Southwest Air Pilots Seek to Block Covid Vaccination Mandate
https://www.msn.com/en-us/money/companies/southwest-air-pilots-seek-to-block-covid-vaccination-mandate/ar-AAPjkrB
A new study finds that simple, over-the-counter aspirin may be able to protect COVID-19 patients from extreme risk, including the need for mechanical ventilation, the Jerusalem Post <https://www.jpost.com/health-and-wellness/aspirin-lowers-risk-of-covid-new-findings-support-preliminary-israeli-trial-681127> reported.
https://www.conservativereview.com/new-study-finds-aspirin-can-significantly-cut-covid-risks-and-even-death-2655271125.html
Ad:
Have you always wanted to play guitar but didn't know where to start?
Learning to play the guitar can be a lonely, confusing and expensive experience.
But it doesn't have to be that way. Fight Laugh Feast member David Harsh has created a unique, online monthly membership, that has community, a clear success path, and it's super affordable.
Several of Crosspolitic listeners have joined this membership, and they are having a blast! MAnd now it's time for you to dust off that guitar and jump on board!
When you join this membership, you can learn at your own pace, from home, alongside a community of guitarists including worship leaders, hobbyists, retirees, stay-at-home moms and more.
Through video lessons, worksheets, and weekly Zoom calls, David will take you step-by-step towards becoming the musician you were made to be.
GuitarSuccess4U is only $29 a month – that's less than a dollar a day, and a fraction of the cost of guitar lessons.
Learn more and join now at GuitarSuccess4U.com. That's "Guitar Success," the number "4" and the letter "U," dot com.
Join today and get 5 instant bonuses to help accelerate your progress! Head on over to GuitarSuccess4U.com to start your guitar journey. That's Guitar Success, the number "4" and the letter "U," dot com.
Some of the saddest news i have ever reported. Superman is dead….
Superman Comes Out, as DC Comics Ushers In a New Man of Steel
Ad: "Next, I want to tell our homeschool listeners about Classy Artist Box. It is a company created by a Christian art teacher who sends you everything you need to create four art projects each month. You can use their written instructions and video lessons to help guide you through each project. In addition to the four new projects each month, you'll also have access to two and a half years worth of video lessons to enjoy as a member. Each type of subscription will cover a range of art media throughout the year, which means you have your art curricular needs covered. For 30% off of your first subscription order, use code CROSS30. To see more, check out www.ClassyArtistBox.com <http://www.classyartistbox.com/>.
2 women named 'homecoming royalty' at WVU after new policy does away with 'king' and 'queen' titles
https://www.goodmorningamerica.com/living/story/women-named-homecoming-royalty-wvu-policy-king-queen-80462474
Support Rowdy Christian media by joining our club at fightlaughfeast.com, downloading our App, With your partnership, together we will fight outdated and compromised media, engage news and politics with the gospel, and replace lies and darkness with truth and light. Go to fightlaughfeast.com to take all these actions. Have a great day. Lord bless