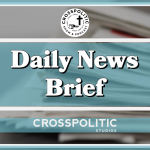 A Texas School Made Masks Part Of Its Dress Code To Get Around Gov. Abbott's Ban
https://www.npr.org/sections/back-to-school-live-updates/2021/08/18/1028760318/paris-texas-school-district-mandate-masks-dress-code-gov-abbott-ban
The U.S. plans to offer booster shots next month. Some health experts are wary.
https://www.politico.com/news/2021/08/18/biden-recommends-covid-booster-shots-505911
Biden to Tell Nursing Homes to Vaccinate Staffs to Keep Medicare, Medicaid Funds
Administration is taking more forceful action to scale up Covid-19 inoculations throughout the U.S.
https://www.wsj.com/articles/biden-to-tell-nursing-homes-to-require-staff-to-be-vaccinated-to-keep-federal-funding-11629313862
Washington State imposes the strictest school mandate in the U.S., requiring all teachers and staff to be vaccinated.
THE LIVE STREAM
Pentagon briefing with Secretary of Defense Lloyd J. Austin III and Chairman, Joint Chiefs of Staff, Army Gen. Mark A. Milley.
Here is a link in the notes if you would like to enjoy that full interview.