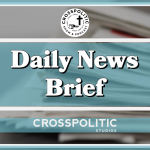 Here are the areas that would get major new spending:
Transportation projects: The bill would spend $110 billion in new funds for road, bridges, and related projects. It also would commit $39 billion for public transit — which the Biden administration described as "the largest federal investment in public transit in history" — along with $66 billion in rail. It'd spend $42 billion on ports, airports, and related projects. And it would invest $11 billion in making America's roads safer. Why not, they've done a great job keep america safe thus far why not trust them with our roads… what could go wrong?
Infrastructure Bill Would Require Alcohol Monitors for All New Cars
Advanced monitoring systems track drivers' blood alcohol concentration and can 'prevent … motor vehicle operation'
https://freebeacon.com/politics/infrastructure-bill-would-require-alcohol-monitors-for-all-new-cars/
The bipartisan infrastructure bill includes a provision that would require auto manufacturers to equip "advanced alcohol monitoring systems" in all new cars.
Buried in the massive proposal—which is already longer than 2,700 pages—is a section titled, "ADVANCED IMPAIRED DRIVING TECHNOLOGY," which mandates new vehicles include "a system that … passively and accurately detect[s] whether the blood alcohol concentration of a driver of a motor vehicle is equal to or greater than the blood alcohol concentration" of .08, in which case the system would "prevent or limit motor vehicle operation." Automobile manufacturers would have a three-year grace period to comply with the regulation.
Back to the Bill…
Reconnected communities: In the past few decades of road construction, many American cities have been physically divided by large highways, disproportionately affecting minority communities. The bill would spend $1 billion to reconnect many of these places.
High-speed internet: The bill would spend $65 billion with a goal of providing broadband internet to all Americans, further aiming to boost competition among providers and reduce the cost of high-speed internet to make it more affordable.
Electric vehicles: The bill would put $7.5 billion into a national network of electric vehicle chargers. It would also put $7.5 billion toward electrifying buses and ferries. These actions, the Biden administration said, are meant to create jobs but also help tackle global warming by decarbonizing major components of American transportation systems.
Hey! Speaking about cars…
Have you heard that Erber Automotive in Moscow ID is looking for Christians to join forces and wage war together on broken cars. At Erber Auto, you'll work to make auto repair fun for customers with bouncy castles, motorcycle cruises, and honest service. Most importantly, you'll work alongside Christians to show entropy the Uno reverse card!
Erber Auto is looking for a shop manager/service writer, and is always looking for resumes from qualified and experienced technicians, who are ready to do battle with the forces of evil, or at least metal fatigue. They have 2 positions to fill at competitive salaries. Please send your resume to business@erberauto.com."
Just thought you should know…. now back to the rob us blind and make us cheer for it bill…
Other action on climate change: The bill would also make several other investments meant to combat climate change, including $28 billion on power grid infrastructure, resiliency, and reliability (in part to help expand the reach of clean energy) and $46 billion to, in part, mitigate damage from floods, wildfires, and droughts.
Clean drinking water: The deal would spend $55 billion on clean water infrastructure, particularly to eliminate lead pipes and other dangerous chemicals in today's service lines.
Cleaning up the environment: The bill would also commit $21 billion on environmental remediation, particularly to clean up superfund and brownfield sites, abandoned mines, and orphaned gas wells.
WHO Calls for Halt to Covid-19 Booster Shots
Doses needed to address shortfall in poor countries, agency says
https://www.wsj.com/articles/who-calls-for-halt-to-covid-19-booster-shots-11628091445
Boston Mayor Kim Janey compares vaccine passports to slave papers, birtherism
New York City plans to require proof of vaccination for restaurants, gyms
https://www.wcvb.com/article/boston-mayor-janey-compares-vaccine-passports-to-slave-papers-birtherism/37213542#
FDA targets early September for approving Pfizer's Covid-19 vaccine
Officials have recently accelerated their work and now hope to finalize approval in a matter of weeks.
https://www.politico.com/news/2021/08/04/fda-approval-pfizer-vaccine-coronavirus-502397
CDC Issues Eviction Order in Areas of Substantial and High Transmission
https://www.cdc.gov/media/releases/2021/s0803-cdc-eviction-order.html