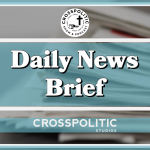 "This Great Resignation" story …
The Albany D.A. dropped criminal charges for Andrew Cuomo.
Now is not a good time to be white and in NY with Covid needing Monoclonal Antibody Treatment…
http://www.mssnyenews.org/wp-content/uploads/2021/12/122821_Notification_107774.pdf
Here is the list of Eligibility according to the NY state Department of Health.
Age 12 years and older weighing at least 488 pounds or 18 years and older
Test positive for SARS-CoV-2
Have mild to moderate COVID-19 symptoms
o Patient cannot be hospitalized due to severe or critical COVID-19
Able to start treatment within 5 days of symptom onset
Have a medical condition or other factors that increase their risk for severe illness.
o Non-whiteraceor Hispanic/Latino ethnicity should be considered a risk factor, WHY? as longstanding systemic health and social inequities have contributed to an increased risk of severe illness and death from COVID-19 .
Red Ballon
Not so long ago, the American dream was alive and well. Employees who worked hard were rewarded, and employers looked for people who could do the job, not for people who had the right political views. RedBalloon.work (www.redballoon.work/flf/) is a job site designed to get us back to what made American businesses successful: free speech, hard work, and having fun. If you are a free speech employer who wants to hire employees who focus on their work and not identity politics, then post a job on RedBalloon. If you are an employee who is being censored at work or is being forced to comply with the current zeitgeist, post your resume on RedBalloon and look for a new job. www.redballoon.work/flf/, the job site where free speech is still alive!
www.redballoon.work/flf/
Pilots get triple pay to ease omicron flight disruptions.
https://www.cnbc.com/2021/12/31/united-airlines-offers-pilots-triple-pay-to-ease-omicron-flight-disruptions.html
KFC Beyond Meat?
https://thehill.com/regulation/business/588336-kfc-launching-plant-based-fried-chicken?amp