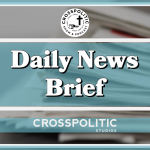 Happy Thursday everyone, this is Garrison Hardie stepping in for the Chocolate Knox for Thursday, July 21st, 2022. We've got a lot to get to today, so let's just jump right in shall we?
https://www.actionidaho.org/post/mayor-mclean-boise-city-council-make-boise-a-sanctuary-city-for-abortion
Mayor McLean, Boise City Council Make Boise a Sanctuary City for Abortion
Boise City Council voted 3-2 to approve RES 385-22 limiting the enforcement of Idaho's abortion ban. The measure directs police to allocate their resources to every other priority in law enforcement but the crime of abortion.
Idaho has a state criminal code, passed by legislatures and approved by governors. This code governs the entire state, so that crimes like arson, conspiracies, burglary, bigamy and polygamy, and others are uniform across the state. Each part of the criminal code defines the crime and punishments for each specific crime. Local law enforcement is then charged with enforcing these laws. City police investigate. County sheriffs investigate. District attorneys and county attorneys accuse and prosecute. Judges oversee trials.
Idaho's Criminal Code defines the physician or abortionist guilty of a felony called "criminal abortion" punishable by imprisonment if he or she performs an abortion.
On July 19, 2022, Boise City Council passed a resolution to stop Boise city police from enforcing Idaho's law against criminal abortion. The city council's resolution holds that "investigations for the purpose of prosecuting abortion providers will not be prioritized, and additional resources or personnel will not be assigned" to crimes of criminal abortion. The city will not cooperate with other entities to enforce Idaho's ban on abortion law either.
The City Council is not passing the law because the Boise Police Department is faced with a shortage of resources. The resolution was passed in order to undermine Idaho's abortion ban, enshrined in its criminal code. Idaho's ban on abortion, the resolution reads, abrogates "the fundamental liberties of its people," especially the "right to make reproductive health decisions for themselves."
Three members of the city council supported the resolution, while two opposed it (Elaine Clegg and Luci Willits opposed).
The move provides sanctuary or a safe place for abortion providers in Boise. While Planned Parenthood has moved its abortion clinics out of Boise (Planned Parenthood's only Idaho clinics are in Meridian and Twin Falls), the city of Boise's passage of this resolution opens the door for its return. Other providers could move in as well.
In other news…
https://hotair.com/allahpundit/2022/07/19/house-passes-gay-marriage-bill-with-47-republicans-in-favor-n483850
House passes gay marriage bill — with 47 Republicans in favor
the "Respect for Marriage Act" (RFMA), which will take you all of 30 seconds to read. It doesn't create any federal right of gay marriage. Rather, it repeals the 1996 Defense of Marriage Act signed by Bill Clinton and requires states to give full faith and credit to any lawful marriage performed in another state. So if SCOTUS ends up overturning the Obergefell case that recognized a constitutional right of gays to marry, gay couples from red states could get married in blue ones and then demand that their home states recognize the validity of their union under the RFMA.
Pelosi's strategy in forcing the vote is obvious. She's keen to scare swing voters by leveraging Clarence Thomas's concurrence in the Dobbs case, where Thomas called for overturning various landmark "substantive due process" cases touching on sexual autonomy, including Obergefell. And she knows that support for legal gay marriage polls remarkably well, which left House Republicans here between a rock and a hard place. If they voted for the bill, they'd be siding with Pelosi and the libs over social conservatives, angering the base. If they voted against the bill, they'd be angering the great majority of American voters. That's a tough one for a Republican in a swing district.
Especially since, according to Gallup's poll last year, a majority of *Republican voters* now support legal gay marriage as well.
A more recent Gallup poll published last month found national support ticking up to 71 percent. Normally a 71 percent issue is easy for politicians, but House GOPers know that it's not moderates who tend to turn out in party primaries.
Because it's such a knotty dilemma for righties, Kevin McCarthy and his leadership team decided not to whip against the bill. House Republicans were free to vote their conscience, and in this case "conscience" included "whatever you need to do to maximize your odds of getting reelected."
Let's shift our eyes overseas for a moment…
https://americanmilitarynews.com/2022/07/russia-has-lost-50000-soldiers-in-ukraine-u-k-military-chief-says/
Russia has lost 50,000 soldiers in Ukraine, U.K. military chief says
Russia has lost some 50,000 killed or wounded soldiers in its invasion of Ukraine and nearly 1,700 tanks have been destroyed, the head of Britain's armed forces says.
But Admiral Tony Radakin told the BBC in an interview broadcast on July 17 that any speculation the losses could bring down the government of Russian President Vladimir Putin was just "wishful thinking."
"As military professionals, we see a relatively stable regime in Russia. President Putin has been able to quash any opposition. We see a hierarchy that is invested in President Putin and so nobody at the top has got the motivation to challenge President Putin," Radakin added.
The British military chief said that, with the setbacks in Ukraine, Russia's land forces may now pose less of a threat than they did before the war.
Along with the losses in personnel and tanks, Russia has seen some 4,000 of its armored fighting vehicles destroyed since its February 24 invasion, according to his estimates.
Club Membership Plug:
Let's stop and take a moment to talk about Fight Laugh Feast Club membership. By joining the Fight Laugh Feast Army, not only will you be aiding in our fight to take down secular & legacy media; but you'll also get access to content placed in our Club Portal, such as past shows, all of our conference talks, and EXCLUSIVE content for club members that you won't be able to find anywhere else. Lastly, you'll also get discounts for our conferences… so if you've got $10 bucks a month to kick over our way, you can sign up now at flfnetwork.com
https://nypost.com/2022/07/18/gofundme-allows-page-for-minneapolis-gunman-after-axing-one-for-nyc-bodega-clerk-jose-alba/
GoFundMe allows page for Minneapolis gunman Andrew Sundberg after axing one for NYC bodega clerk Jose Alba
GoFundMe is allowing a small fortune to be collected for kin of the Minneapolis gunman fatally shot by cops after he fired at neighbors, while hard-working Manhattan bodega clerk Jose Alba's fund got the ax, critics rage.
The fund-raiser for the family of dead Minnesota shooter Andrew "Tekle'' Sundberg, 20, surpassed its goal of $20,000 within three days, hitting $20,500 by Monday afternoon.
Yet the GoFundMe page for Alba — who killed an ex-con attacker in apparent self-defense at the store — got pulled a day after his case came to light.
Sundberg allegedly fired like a madman Wednesday in his building, including through the wall of an apartment of a mom cooking for her two kids, before being shot dead by cops during a standoff.
His family said he was having a mental-health crisis at the time.
It's unclear why police snipers finally shot him dead after six hours of negotiations, but the head of the Minneapolis police union said in a statement last week that "to prevent death or great bodily harm to another, officers used deadly force."
When Black Lives Matter protesters showed up at the young man's building over the weekend to decry the cops, the fired-upon mom had some strong words…
https://youtu.be/n6IbcxbKIL8 – PLAY VIDEO – 0:27 – 1:16
According to Fox News the mother did get an apology from the shooters' family.
A GoFundMe set up by Foss-Yarbrough's sister for her sibling had raised more than $56,000 by Monday evening. The set goal was $10,000.
The page says the gunman who shot into the victim's home "had been harassing her and stalking her for months."
The GoFundMe for Sundberg's family says, "His life was taken too soon by the Minneapolis Police Department." Relatives have retained noted civil-rights lawyer Ben Crump.
Meanwhile, the GoFundMe page for Alba — whose supporters run from New York City Mayor Eric Adams to former NYPD Commissioner Bill Bratton — was yanked nearly as fast as it went up.
Alba fatally stabbed an ex-con attacking him behind the counter of the store July 1, an incident caught on video — and which prompted controversial slay charges against the worker.
He and his hordes of backers say his actions were clearly self-defense, with the clerk even seen in footage telling his assailant, "Papa, I don't want a problem.''
But GoFundMe said in a statement defending the move, "Our terms of service prohibit fundraising for the legal defense of a violent crime.
"At this time, the fundraiser has been removed and all donors have been refunded.''
The page had raised around $20,000 for Alba when it was removed, the Daily Mail reported.
GoFundMe told The Post on an emailed statement Monday, "The fundraiser, "T.S. Family Funds", states donations will go toward funeral, food, and family expenses.
"Fundraisers for these types of expenses are allowed under GoFundMe's terms of service."
Gold River Trading Co.
Are you tired of buying sugary drinks and coffee from large woke corporations? Throw a tea party!
Gold River Trading Co. is an American company that offers premium alternatives for Americans who enjoy a delicious cup of tea. Start your day with Gold River's invigorating American Breakfast Blend, cool down with a pitcher of crisp & refreshing Iced Tea, or unwind with Chamomile Herbal tea. Explore a variety of high-quality blends and enjoy a healthy, flavorful alternative from an American company that shares your values.
Go to goldriverco.com and save 10% off all orders using discount code CROSSPOLITIC at checkout.
Now it's time for the topic that I love, sports!
https://www.themix.net/2022/07/university-of-michigan-coach-jim-harbaugh-the-unborn-are-amazing-gifts-from-god-to-make-this-world-a-better-place/
University Of Michigan Coach Jim Harbaugh: "The Unborn Are Amazing Gifts From God To Make This World a Better Place"
Now, before I dive into this, I tried to find coach Harbaugh's speech on youtube so you could hear the audio, but it was nowhere to be found! So I'll have to do… Harbaugh was the keynote speaker at the event that was themed "We Were Made to be Courageous" according to Detroit Catholic.
"I believe in having the courage to let the unborn be born," Harbaugh declared during his speech. "I love life. I believe in having a loving care and respect for life and death. My faith and my science are what drives these beliefs in me. Quoting from Jeremiah, 'Before I formed you in the womb, I knew you. Before you were born, I set you apart. I appointed you as a prophet to the nations.'"
He also discussed the recent Supreme Court decision overturning Roe v. Wade and an upcoming ballot question that could enshrine the right to murder unborn children in Michigan's Constitution.
"Passions can make the process messy, but when combined with respect, it ultimately produces the best outcomes," the University of Michigan coach said. "This process has been passionate and messy, but I have faith in the American people to ultimately develop the right policies and laws for all lives involved. I recognize one's personal thinking regarding morality of a particular action may differ from their thinking on whether government should make that action illegal. There are many things one may hold to be immoral, but the government appropriately allows because of some greater good or personal or constitutional right."
"Ultimately, I don't believe that is the case with abortion," Harbaugh professed. "Yes, there are conflicts between the legitimate rights of the mother and the rights of the unborn child. One resolution might involve incredible hardship for the mother, family and society. Another results in the death of an unborn person."
Harbaugh would also state, "In God's plan, each unborn human truly has a future filled with potential, talent, dreams and love."
Harbaugh has been outspoken on his pro-life stance in the past. Back in 2020, Harbaugh spoke with Jay Nordlinger on his podcast, where he shared, "Even now, as we all go through what we're going through now with COVID-19, I see people more concerned about others. More prayerful. As I said, God has virtually stopped the world from spinning. I don't think it's a coincidence.
"My personal feeling, living a faith-based life, this is a message or this is something that should be a time where we grow on our faith in reverence and respect for God. You see people taking more of a view of sanctity of life. And I hope that can continue. I hope it continues, and not just in this time of crisis or pandemic," he added.
Harbaugh then said, ""And lastly, abortion. We talk about the sanctity of life, yet we live in a society that aborts babies. There can't be anything more horrendous."
I don't know about you, but Harbaugh has a fan in me.
This has been your CrossPolitic Daily Newsbrief, if you liked the show, share it for me would ya? If you want to sign up for a club membership, a magazine subscription, or sign up for our conference, you should head on over to fightlaughfeast.com… heck, sign up for all three of them! Why not? And as always, if you want your company to be the next Accountable2You, the next Story Real Estate, the next Armored Republic, you get the idea, if you want to be a corporate partner, email me at garrison@fightlaughfeast.com. For CrossPolitic News, I'm Garrison Hardie. Have a great day, and Lord bless.