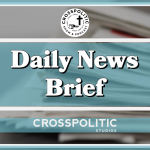 Boniface Woodworking LLC:
Boniface Woodworking exists for those who enjoy shopping with integrity; who want to buy handmade wooden furniture, gifts, and heirloom items that will last for generations. From dining tables and church pulpits to cigar humidors and everything in between; quality pieces that you can give your children's children, tie them to their roots, and transcend the basic function of whatever they are!
So, start voting with your dollars, and stop buying cheap crap from people who hate you! Visit www.bonifacewoodworking.com to see our gallery, learn our story, and submit your order for heirloom quality wood items.
NY gunman charged with Hate crime
https://www.politico.com/news/2022/06/15/buffalo-supermarket-gunman-charged-with-federal-hate-crimes-00039841
Abortions increasing in US for first time in 30 years, says research group
https://crosspoliticstudios.slack.com/archives/C3D9G4E0P/p1655326166821639
Facui gets covid
https://www.foxnews.com/us/facui-tests-positive-covid-experiencing-mild-symptoms
Hot sauce shortage
https://www.nbcnews.com/news/amp/rcna32742
NY protects abortion providers
https://amp.cnn.com/cnn/2022/06/13/politics/kathy-hochul-abortion-new-york/index.html
Fight Laugh Feast Magazine
Our Fight Laugh Feast Magazine is a quarterly issue that packs a punch like a 21 year Balvenie, no ice. We don't water down our scotch, why would we water down our theology? Order a yearly subscription for yourself and then send a couple yearly subscriptions to your friends who have been drinking luke-warm evangelical cool-aid. Every quarter we promise quality food for the soul, wine for the heart, and some Red Bull for turning over tables. Our magazine will include cultural commentary, a Psalm of the quarter, recipes for feasting, laughter sprinkled through out the glossy pages, and more. Sign up today, at flfnetwork.com/product/fight-laugh-feast-magazine/