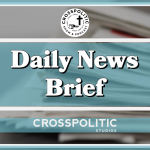 https://www.nationalreview.com/corner/can-employers-punish-employees-if-spouses-arent-vaccinated/
There It Is – Study Finds Predominance of Antibody-Resistant SARS-CoV-2 Variants in Vaccine Breakthrough Cases in San Francisco Bay Area
Pfizer scientist break silence on natural immunity.
Food Stamp Benefits to Receive Historic Increase in October
https://www.breitbart.com/health/2021/10/01/food-stamp-benefits-to-receive-historic-increase-in-october/
People who receive food stamps, known as the Supplemental Nutrition Assistance Program (SNAP), will notice a major and permanent increase starting in October.
Beginning this month, the average benefits for food stamps will grow over 25 percent above pre-pandemic levels, and the additional assistance will be "available indefinitely to all 42 million SNAP beneficiaries,"
"The increase coincides with the end of a 15% boost in SNAP benefits that was ordered as a COVID-19 pandemic protection measure, which expired on Sept. 30,"
"In practical terms, the average monthly per-person benefits for qualified recipients will rise from $121 to $157 — or $36 per person, per month,"
The increase is projected to cost an additional $20 billion per year but it doesn't have to be approved by Congress. A farm law passed in 2018 by the then-Republican led Congress and signed by former President Donald Trump already directed the department to reassess the Thrifty Food Plan by 2022 and every five years thereafter.
Paper ball…
Senate Republicans plan to block another debt ceiling vote as default risks rise
https://www.washingtonpost.com/us-policy/2021/10/06/republicans-senate-debt-ceiling-default/?utm_campaign=wp_post_most&utm_medium=email&utm_source=newsletter&wpisrc=nl_most&carta-url=https%3A%2F%2Fs2.washingtonpost.com%2Fcar-ln-tr%2F34e4a0a%2F615dcde29d2fda9d41004e99%2F5fd17c37ade4e21670c1cfd7%2F10%2F70%2F615dcde29d2fda9d41004e99
Senate Republicans plan to block Democrats from raising the country's debt ceiling, daring President Biden and his party's top lawmakers to devise another path forward just 12 days before the U.S. government could run out of flexibility to pay its bills.
For the third time in as many weeks, Senate Majority Leader Charles E. Schumer (D-N.Y.) is set to hold a vote on a measure that would suspend the borrowing limit into next year, aiming to act before Congress blows past an Oct. 18 deadline that could catapult the country into an economic recession.
But the proposal is likely to be as doomed as the two that preceded it. Democrats for the moment cannot advance in the debate over the debt ceiling unless 10 GOP lawmakers join them — and Republicans once again are refusing to supply the votes as part of their broader campaign to oppose Biden's economic agenda.
"They basically want us to be aiders and abettors to their reckless spending and tax policies, and we just aren't going to do it," said Sen. John Cornyn (R-Tex.).
Absent congressional action, a default threatens to unleash widespread financial havoc: It could rattle markets, delay seniors' Social Security checks, prevent some families from receiving monthly child tax assistance and raise the cost of borrowing for millions of Americans by driving up interest rates. The Defense Department added Wednesday that it also would "seriously harm our service members and their families," jeopardizing the government's ability to pay service members and civilians on time while providing benefits to veterans.
Biden recently likened the doomsday scenario to a "meteor" crashing into the U.S. economy, only months after the coronavirus pandemic created the worst such devastation since the Great Depression.
Paper ball…
Democrats Wrangle Over How to Shrink $3.5 Trillion Proposal
Lawmakers consider trims to package of healthcare, education and climate-change programs
https://www.wsj.com/articles/democrats-wrangleover-how-to-shrink-3-5-trillion-proposal-11633466811?mod=itp_wsj&mod=djemITP_h
President Biden acknowledged in a series of meetings with Democrats this week and on Friday that a package once pegged at $3.5 trillion would have to be smaller, given opposition from centrist Senate Democrats to a bill of that magnitude. Now, they are grappling with the tougher next step: deciding exactly how much narrower—and which of—their proposed child care, education or health programs would have to get trimmed or culled.
"That's what the president wanted to hear from us: We know this isn't going to hit the $3.5 trillion—we all know that at this point—what are the most important needs of the American people?" said Rep. Cindy Axne (D., Iowa), who participated in a virtual meeting with Mr. Biden on Tuesday.
Meeting with House Democrats on Friday, Mr. Biden had suggested that the package's overall spending level would likely be between $1.9 trillion and $2.3 trillion. Although Democratic leaders had initially agreed to roughly $3.5 trillion in spending, centrist Democratic Sens. Joe Manchin of West Virginia and Kyrsten Sinema of Arizona balked at that level. The two moderate Democrats have been negotiating for days with White House officials and Democratic leaders over the specifics of what they will be able to support.
The two senators' approval is crucial because Democrats are planning to pass the package through a process linked to the budget, known as reconciliation, that allows it to clear the Senate with just a simple majority, rather than the 60 votes most bills require. With no GOP support expected, that means Democrats must still secure the support of every member of the Democratic caucus in the evenly split Senate and can afford no more than three defections in the House.
Support Rowdy Christian media by joining our club at fightlaughfeast.com, downloading our App, and head to our annual Fight Laugh Feast Conference next fall. With your partnership, together we will fight outdated and compromised media, engage news and politics with the gospel, and replace lies and darkness with truth and light. Go to fightlaughfeast.com to take all these actions. Have a great day. Lord bless