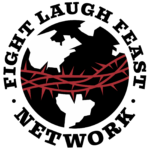 This is Toby Sumpter with your CrossPolitic Daily News Brief for Tuesday, July 28, 2020.
Today you we skim through the in depth reporting of a couple of folks who spent a night in Portland this last weekend, one inside the Federal Courthouse, the other outside on the streets, and then close with the news that Major League Baseball has only just begun but may be in jeopardy because their gods are false and fake and devour their devotees.
A View from Inside Portland
https://apnews.com/1dd1bb39093a3691f4e78093787ab877
Mike Balsamo and Gillian Flaccus report for the Associated Press on doings in PORTLAND, Ore. (AP) — Balsamo reported from inside the Federal courthouse with the federal agents; Flaccus reported from outside with the protestors. 
What began as a dance party at the Salmon Street Springs fountain, a riverfront landmark in the heart of Portland, with dozens of drummers beating out entrancing rhythms and a crowd of hundreds dancing in the setting sun, grew into a march of thousands, estimated to be as many as 4,000, marching to the federal courthouse began.
Two blocks west and one block south, the several dozen federal law enforcement agents guarding the Mark O. Hatfield Federal Courthouse could hear the protesters coming. 
Under orders to protect the courthouse — federal property that has been increasingly targeted by the city's protests. The outside was boarded up with thick plywood; narrow slits at the top of the plywood, accessed by a mechanized scaffolding, gave the agents inside a view of the crowd and an opening through which to fire pepper balls.
The chaos in Portland spread this weekend to other cities, from Oakland to Aurora, Colorado, to Richmond, Virginia.
At 10:15 p.m. in Portland, the protesters made their first foray into conflict: A man tried to climb the fence and was quickly arrested. Thirty minutes later, the fence rocked and leaned sharply as dozens of protesters pressed their weight against it, some of them throwing their bodies against it at a running start. The fence, designed to absorb the impact from a car going up to 30 mph (48 kph), undulated like a wave and tilted dangerously before springing back.
Behind the front lines, the drummers that had whipped demonstrators up at the fountain regrouped and led the crowd in dancing and chanting.
Monica Arce gyrated to the music and waved her cell phone flashlight in the air with hundreds of others. The professional midwife had left her 14-year-old son at home and joined her sister-in-law, a teacher, to protest the presence of the federal agents and to support Black Lives Matter.
"We are not here being violent or being destructive. We have a positive message — there is nothing to quell here," she said, referencing Trump's statement that the agents were there to quell unrest. "The people of Portland are saying, 'We don't want this presence here and we don't think we need them at all.'"
[That's why people are trying to pull down the fences, no doubt.]
Thirty minutes later, someone fired a commercial-grade firework inside the fence. Next came a flare and then protesters began using an angle grinder to eat away at the fence. A barrage of items came whizzing into the courthouse: rocks, cans of beans, water bottles, potatoes and rubber bouncy balls that cause the agents to slip and fall.
Within minutes, the federal agents at the fence perimeter fired the first tear gas of the night.
Inside the courthouse, it was dark, pitch dark except for one narrow ceiling bulb that cast a cone of light over the stairs.
Without lights, the agents hoped they would be better protected from people in the crowd who were firing metal ball bearings through the windows with sling shots. Thick ribbons of green light from blinding lasers crisscrossed the courthouse lobby, forcing the agents who were resting in between deployments to the fence to duck and weave to protect their eyes.
Agents on scaffolding fired pepper balls through the window slits at the crowd while others sat quietly on marble benches in the lobby, alone or in small groups, and waited for their turn at the fence.
No one talked much over the whir of the industrial fans set up to blow the tear gas back outside. The men who weren't on the front line sat with helmets in their laps but left their gas masks on so they could breathe, the air still thick with chemical irritants.
Every few minutes, a huge boom from a commercial-grade firework tossed over the fence caused the walls to rattle; the crowd outside cheered as explosions of red, white and green flashed against a thick curtain of yellowish tear gas.
The Federal Protective Service, U.S. Marshals Service and U.S. Customs and Border Protection agents were tired and frustrated. They didn't want to confront the crowd; they just wanted to go home. For weeks, the chaos at the courthouse had flipped their sleep schedules, turned their family lives upside down and left them scared each night that they would be hit by a firework or flare or blinded by a laser. Many were sent from out of town to reinforce the local agents — some are members of an elite Border Patrol tactical team sent in as reinforcements. But others were already stationed there and said they had chosen to live in the Portland area and call it home.
"You see a lot of commentary on social media about, 'Well, they're wearing protective gear so that it's not going to hurt them.' Okay, I'll put the same protective gear on you and I'll throw a brick at your head and you tell me if you feel comfortable with that," said a senior U.S. Marshals Service official who's overseeing the response in Portland.
"They can put out 10 seconds of something (on social media) that unfolded over several minutes, and those are the 10 seconds that look bad for us, whereas the rest of it would look bad for everybody," he said, speaking of the protesters. "They use what serves their narrative."
The firework came whizzing over the fence so fast that the agent didn't have time to move.
It exploded with a boom, leaving his hearing deadened and bloody gashes on both forearms. Stunned, with help from his cohorts, he stripped to his boxer shorts and a black T-shirt so his wounds could be examined and photographed for evidence.
He told his fellow agents he was more worried about his hearing than about the gouges and burns on his arms.  By the end of the night, five other federal agents would be injured, including another who got a concussion when he was hit in the head with a commercial-grade firework. One agent was hospitalized. Several agents have lingering vision problems from the lasers.
After each night of protest, they seize dozens of homemade shields, slingshots, blocks of wood and chunks of concrete.
"My friends have been hit in the head with hammers. I know people who have been shot with fireworks. It's disgusting," said the Deputy U.S. Marshal who's been at the courthouse for weeks. "I've never thought I'd have to walk around in my office building wearing a gas mask to go sit in front of my computer."
It was 2:30 a.m. A large bonfire was burning in front of the courthouse. Protesters were nose-to-nose with federal agents at the fence. A woman with a megaphone screamed obscenities through the wire.
Tear gas canisters bounced and rolled in the street, their payload fizzing out into the air before protesters picked them up and hurled them back over the fence at the agents, who held their ground.
"I finally get outside at 7 a.m., after being in the building since 3 p.m. the day prior, and I look east and I'm like, 'Oh, the world's normal over there and people are driving to work and the city is clean and functioning," said the Deputy U.S. Marshal. "And I look out on the street and it looks like downtown Baghdad."
The battle over, the agents and the demonstrators gathered their things and headed to bed, protesters and protectors sleeping in the same city — perhaps even on the same street — resting up for the next night's fight, when it would all begin again.
Now just remember in all of this that the same politicians refusing to intervene in this chaos are the same politicians insisting that law abiding citizens walk around in straight lines with their shirts tucked in and not going to church, or at least not going to church without bowing to Caesar. The Seattle City council has passed a law prohibiting its police from using tear gas and now the Chief of Police has notified the city businesses and private residences that she isn't really in a position to protect their properties or persons. 
As Christians, we need Spiritual Weapons for this Fight, which is why we want to invite you to our first annual Fight Laugh Feast Conference in Nashville October 1-3
We've put together a package that is full of feasting and psalm singing, hearty fellowship, and a line up of speakers committed to showing you how God's Word applies to politics, economics, business, education, creativity, marriage and family, and much more. So please join us this October 1st through the 3rd as we build a rowdy Christian culture for God's glory and our good. Go to Fightlaughfeast dot com and register today.
Marlins Have 14 Players Test Positive for COVID-19 Throwing the 2020 Season into Doubt
https://www.usatoday.com/story/sports/mlb/columnist/bob-nightengale/2020/07/27/mlb-season-suddenly-jeopardy-after-covid-outbreak-miami-marlins/5517567002/
It took four months for the Major League Baseball season to start, and now just 72 hours into it, the season could be abruptly ending.
Commissioner Rob Manfred must decide whether to delay the 2020 season, postpone it until further notice or simply hope the Miami Marlins' outbreak is an isolated case.
For now, Major League Baseball postponed two games scheduled for Monday night, the Marlins' home game against the Baltimore Orioles, and New York Yankees' game in Philadelphia vs. the Phillies.
The Marlins have at least 14 players and staff members who have tested positive for COVID-19, and the team cancelled their flight home from Philadelphia after playing three games there this weekend.
It's currently unknown how the outbreak occurred with the Marlins, who played exhibition games in Atlanta before traveling to Philadelphia.
As of late Monday morning, the remaining games scheduled for the day were to be played as scheduled, according to a baseball official with knowledge of the MLB's plans.
The outbreak, particularly this early in the 60-game season, is baseball's worst nightmare.
In hindsight, MLB never should have permitted the Marlins to take the field Sunday against the Phillies at Citizens Bank Park after three players tested positive for COVID-19, just two days after another player tested positive.
Marlins manager Don Mattingly said the team never considered not playing, but it is now clear that was a mistake and has put the entire season in jeopardy.
Frankly, I have such mixed feelings about this season. On the one hand, I miss watching and listening to baseball. It's one of my favorite things. But as they've come back bowing down to false gods, performing more and more elaborate religious rituals for this false religion of solidarity and BLM and Portland Chaos, with only a notable few exceptions, I think it might be better for the season to fall by the sword it has chosen. If the MLB has chosen to bow to BLM and the gods of COVID Chaos, then maybe it's best to let the season be trampled by that fear and panic and chaos. 
The kind of courage and reasoning it would take to play through the coronavirus, like teams might have done with the flu or other occasional epidemics, would be the sort of courage and reasoning that would have the teams scorning all the voodoo fetishes and paganism. But since we don't have any of that, the rest of the game feels as empty as the stadiums and as fake as the canned applause. 
This is Toby Sumpter with Crosspolitic News. You can find this and all of our shows at Crosspolitic.com or on our app, which you can download at your favorite app store, just search "Fight Laugh Feast". Our app is the only way to get In the Bullpen with Mark Dewey. Support Rowdy Christian media, and become a Fight Laugh Feast Club Member, and for a limited time you can get your very own Fight Laugh Feast t-shirt and access to tons of extended discussions with Sho Baraka, David French, Erick Erickson, Maj Toure, Biblical Parenting with Doug and Nancy Wilson, God and Government and End Times Eschatology with Gary Demar, Pastors and Politics with George Grant and C.R. Wiley and more, Proverbs with Me, and our very own Worldview Shotgun Series. You also get $100 off your registration for our first annual Fight Laugh Feast Conference, where we hope to meet many of you in Nashville, TN October 1st through the 3rd. Go to fightlaughfeast.com to register now. Have a great day. https://flfnetwork.com/coming-soon/