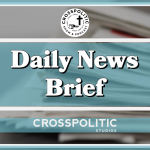 Dirt bikes do not belong in New York City and more. This is Toby Sumpter. Today is Tuesday, September 21, 2021.
Thousands of Haitians Seeking Asylum in Del Rio
https://apnews.com/article/health-mexico-texas-caribbean-immigration-56f1f0093039e2a43e128b7ef0015485
AP: More than 6,000 Haitians and other migrants have been removed from an encampment at a Texas border town, U.S. officials said Monday as they defended a strong response that included immediately expelling migrants to their impoverished Caribbean country and using horse patrols to stop them from entering the town.
Calling it a "challenging and heartbreaking situation," Department of Homeland Security Secretary Alejandro Mayorkas issued a stark warning: "If you come to the United States illegally, you will be returned. Your journey will not succeed, and you will be endangering your life and your family's life."
Mexico was busing Haitian migrants from Ciudad Acuña Sunday evening, according to Luis Angel Urraza, president of the local chamber of commerce. Mexico's immigration agency did not immediately respond to a request for comment. But a federal official told The Associated Press on Sunday that the plan was to take the migrants to Monterrey, in northern Mexico, and Tapachula, in the south, with flights to Haiti from those cities to begin in coming days.
Mayorkas and U.S. Border Patrol Chief Raul Ortiz said they would look into agents on horseback using what appeared to be whips and their horses to push back migrants at the river between Ciudad Acuña, Mexico, and Del Rio, Texas, where thousands of migrants remain camped around a bridge.
Mayorkas said 600 Homeland Security employees, including from the Coast Guard, have been brought to Del Rio, a city of about 35,000 people roughly 145 miles (230 kilometers) west of San Antonio. He said he has asked the Defense Department for help in what may be one of the swiftest, large-scale expulsions of migrants and refugees from the United States in decades.
He also said the U.S. would increase the pace and capacity of flights to Haiti and other countries in the hemisphere. The number of migrants at the bridge peaked at 14,872 on Saturday, said Brandon Judd, president of the National Border Patrol Council, a labor union that represents agents.
"When it was reported that were flights going back to Haiti, it got around almost immediately," he said. "There has been talk that some of them are going to go back (to Mexico) but we have not seen very much movement."
Haitians have been migrating to the U.S. in large numbers from South America for several years, many having left their Caribbean nation after a devastating 2010 earthquake. After jobs dried up from the 2016 Summer Olympics in Rio de Janeiro, many made the dangerous trek by foot, bus and car to the U.S. border, including through the infamous Darien Gap, a Panamanian jungle.
Some of the migrants at the Del Rio camp said the recent devastating earthquake in Haiti and the assassination of President Jovenel Moïse make them afraid to return to a country that seems more unstable than when they left.
"In Haiti, there is no security," said Fabricio Jean, a 38-year-old Haitian who arrived in Texas with his wife and two daughters. "The country is in a political crisis."
These really are heart-breaking scenarios. On the one hand, Christians are called to be open-handed and generous with the strangers and foreigners. On the other hand, we are not called to be open-handed foolishly, in a way that destroys our ability our duties, like protecting our families and neighbors from criminals. On the third hand, we have created a hand-out nanny state that invites this kind of mass migration, and on the fourth hand, despite all our problems, America is still a land with a lot more stability and opportunity than many other places. Why? Because there is still a semblance of Christianity here. Do not tell me that Christianity is not political. Christianity creates stable families, businesses, and nations. But we are fast throwing all of that away. Do not think that we cannot become a Haiti.
Mayor Deblasio Has a Message: If You Have a Dirt Bike in NYC, It Will Be Crushed.
https://twitter.com/NYCMayor/status/1438664600053063683?s=20
Play Audio
I can't believe this is real. Somebody please tell me this is a parody, a joke.
Dirt bikes are dangerous
Against the law
Some problems are tough to overcome, but other problems you can smash and crush…
I'm sorry, but we know what you mean by that. You mean little babies that are inconvenient. You and your other blood-thirsty cronies lit up the empire state building pink to celebrate it.
This is hilarious and hilariously foolish.
SF Mayor Explains Why She Did Not Follow Her Own Mask Mandate:
https://twitter.com/RNCResearch/status/1439969764852572170?s=20
Play Audio
I've been feeling the spirit since this whole charade began.
Speaking of the Spirit, we need a psalm of the day
Psalm of the Day: Psalm 8
Play audio: 0:00-1:09
Out of the mouths of infants, God has ordained strength, to silence the enemy and avenger.
Remember you can always find the links to our news stories and these psalms at crosspolitic dot com – just click on the daily news brief and follow the links.
This is Toby Sumpter with Crosspolitic News. A reminder: if you see news stories and links that you think we should cover on the daily news brief, please send them to news @ crosspolitic.com and don't forget to check deft wire dot com where we are constantly posting all our stories. Support Rowdy Christian media, and share this show or become a Fight Laugh Feast Club Member. You always get a free Fight Laugh Feast t-shirt with a membership and remember if you didn't make it to the Fight Laugh Feast Conferences, club members have access to all the talks and lots more. Join today and have a great day.