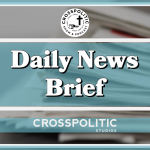 Bye bye Cuomo, Who is going to replace him?, and infrastructure bill is what it is. But first:
We have over a thousand people registered for our conference, so dont wait, got to FLFNetwork.com and click on Events. We cant wait to see you there!
Governor Cuomo got picked up by a car:
Play clip: https://www.politico.com/states/new-york/albany/story/2021/08/10/andrew-cuomo-resigns-1389566
According to The Political Insider:
https://thepoliticalinsider.com/new-york-governor-andrew-cuomo-resigns-amid-sexual-harassment-scandal/
Criminal Charges
"It may not be so easy for Cuomo as resigning. After the AG report came out, one of Cuomo's accusers filed a criminal complaint – which prompted the Albany Sheriff to suggest that an arrest could be possible if the allegations pan out:
Sheriff Craig Apple, a Democrat, confirmed receipt of the complaint with the Post and said sheriff's officials have since contacted the Albany County District Attorney's office.
Apple raised the possibility of arrest and prosecution but said they would be contingent on the claims being substantiated and the discretion of the DA…
"I mean it was — he was like cupping my breast. He cupped my breast," the woman told investigators.
Cuomo also, according to the victim's statements in the report, "moved his hand to grab her butt cheek and began to rub it" for at least five seconds.
Cuomo has also been accused of causing the deaths of thousands of senior citizens through his COVID nursing homes policies, but the Biden Justice Department had declined to conduct a civil rights investigation into the matter."
But Biden did say:
According to Fox:
https://www.foxnews.com/politics/biden-respects-cuomo-decision-resign-sexual-harrassment-allegations
"I think the impact is all on Andrew Cuomo and his decision to make that judgment," Biden said. "And I respect his decision."
"He's done a hell of a job,"… That's why it's so sad."
No word if the Attorney General is going to do an actual investigation into President Biden's accuser, Tara Reade.
But who is going to replace Cuomo?
Kathy Hochul to become New York's first female governor
https://www.reuters.com/world/us/cuomos-replacement-kathy-hochul-become-new-yorks-first-female-governor-2021-08-10/
Andrew Cuomo's resignation as governor of New York after a series of sexual misconduct accusations has turned a spotlight on his lieutenant governor, Kathy Hochul, who will become the first woman to lead the state in its 233-year history.
Hochul, a former Democratic congresswoman who has served as lieutenant governor since 2015, will take over from Cuomo until his third four-year term in office ends in December 2022.
Here are some facts about the 62-year-old Hochul:
— Cuomo asked Hochul, a rising star in the Democratic Party, to join the gubernatorial ticket in 2014 after the then-lieutenant governor, Robert Duffy, announced he would not seek another term. Cuomo and Hochul won in 2014 and then again in 2018.
— She graduated from Syracuse University in 1980 and earned her law degree from Catholic University in Washington in 1984.
— Hochul has described herself as an "independent Democrat." In 2012 she was one of 17 Democrats who joined with Republicans in finding U.S. Attorney General Eric Holder in contempt of Congress for withholding some documents related to a failed gun-running investigation known as Operation Fast and Furious.
According to Market Watch they had two notable comments worth mentioning here:
https://www.marketwatch.com/story/who-is-kathy-hochul-5-facts-about-the-woman-replacing-gov-andrew-cuomo-11628622906
"But the New York Times reports that she has been "cut off" from Cuomo's inner circle, and that she has not spoken with the outgoing governor since February. What's more, Hochul was not one of the aides regularly seen standing next to Cuomo during his daily coronavirus news briefings last year, and she was also left out of Cuomo's recent book, "American Crisis: Leadership Lessons from the COVID-19."
And
"She also supported the fight for a $15 minimum wage and paid family leave in New York, as well as for banning salary history in job interviews. Yet she also previously opposed driver's licenses for undocumented immigrants, although she has since changed her position to support them."
Fight Laugh Feast Magazine
Our Fight Laugh Feast Magazine is a quarterly issue that packs a punch like a 21 year Balvenie, no ice. We don't water down our theology, why would we water down our scotch? Order a yearly subscription for yourself and then send a couple yearly subscriptions to your friends who have been drinking luke-warm evangelical cool-aid. Every quarter we promise quality food for the soul, wine for the heart, and some Red Bull for turning over tables. Our magazine will include cultural commentary, a Psalm of the quarter, recipes for feasting, laughter sprinkled through out the glossy pages, and more.
Senate approves bipartisan $1T infrastructure plan in win for Biden (Infrastructure Investment and Jobs Act)
https://www.foxbusiness.com/politics/senate-approves-infrastructure-plan-win-biden
The Senate on Tuesday passed a major $1 trillion infrastructure spending bill in a significant show of bipartisan force that marked a big step forward for President Biden's domestic agenda.
The vote was 69-30, with 19 Republicans – including Senate Minority Leader Mitch McConnell – joining all Democrats to approve major investments to the nation's roads, bridges, railways and more. To mark the achievement, Vice President Kamala Harris came to the Capitol to preside over the Senate and announced the successful vote.
"Big news, folks," Biden tweeted immediately after the victory. "The Bipartisan Infrastructure Deal has officially passed the Senate. I hope Congress will send it to my desk as soon as possible so we can continue our work of building back better."
My Senator, Jim Risch, had this to say about it on his facebook page:
"Today, the Senate passed the infrastructure bill for America's roads and bridges. Senators had two choices: this $550 billion package with no tax increases, or allow Democrats to pass the Biden proposal of $2.5 trillion, raise taxes, and pile it on top of their impending $3.5 trillion social spending spree. On behalf of Idaho, I chose to support the lower $550 billion (bill authorizes $550 billion in new spending) investment in hard infrastructure like roads, bridges, and broadband. I believe it to be the substantially more reasonable and conservative solution to the necessary infrastructure spending. I intend to vigorously oppose Democrats' reckless $3.5 trillion social spending bill, which is coming next."
Well according to Vox, here is their summary of what is in the bill:
https://www.vox.com/22598883/infrastructure-deal-bipartisan-bill-biden-manchin
Transportation projects: The bill would spend $110 billion in new funds for roads, bridges, and related projects. It also would commit $39 billion for public transit — which the Biden administration described as "the largest federal investment in public transit in history" — along with $66 billion for rail. It'd spend $42 billion on ports, airports, and related projects. And it would invest $11 billion in making America's roads safer.
Reconnected communities: In the past few decades of road construction, many American cities have been physically divided by large highways, disproportionately affecting minority communities. The bill would spend $1 billion to reconnect many of these places.
High-speed internet: The bill would spend $65 billion with a goal of providing broadband internet to all Americans, further aiming to boost competition among providers and reduce the cost of high-speed internet to make it more affordable.
Electric vehicles: The bill would put $7.5 billion into a national network of electric vehicle chargers. It would also put $7.5 billion toward electrifying buses and ferries. These actions, the Biden administration said, are meant to create jobs but also help tackle global warming by decarbonizing major components of American transportation systems.
Other action on climate change: The bill would also make several other investments meant to combat climate change, including $28 billion for power grid infrastructure, resiliency, and reliability (in part to help expand the reach of clean energy) and $46 billion to, in part, mitigate damage from floods, wildfires, and droughts.
Clean drinking water: The deal would spend $55 billion on clean water infrastructure, particularly to eliminate lead pipes and other dangerous chemicals in today's service lines.
Cleaning up the environment: The bill would also commit $21 billion to environmental remediation, particularly to clean up Superfund and brownfield sites, abandoned mines, and orphaned gas wells.
Now Forbes also says that:
https://www.forbes.com/sites/andrewsolender/2021/08/10/senate-set-to-pass-12-trillion-infrastructure-bill-after-months-of-negotiations-heres-what-comes-next-for-bidens-agenda/?sh=33fea5665911
"That bill is expected to propose lowering the Medicare age to 60 and expanding it to include dental, hearing and vision, as well as a pathway to citizenship for millions of immigrants and tuition-free community college for two years."
COVID/Vaxx update:
We called this on CrossPolitic last year. We said to just watch these tyrants use their "emergency powers" to require the vaccine. This is from Incompetent Jay Inslee (Gov. of WA):
"I am writing today to let you know that I am requiring, by issuance of a proclamation, that all employees who work in state service for executive cabinet agencies must be fully vaccinated against COVID-19 by October 18, 2021, along with on-site contractors and volunteers. I have also mandated vaccination in some private health and long-term care services. I am taking this action pursuant to my emergency powers as Governor of the State of Washington found at RCW 43.06.220."
Closing
This is Gabriel Rench with Crosspolitic News. Support Rowdy Christian media by joining our club at fightlaughfeast.com, downloading our App, and head to our annual Fight Laugh Feast Conference next fall. With your partnership, together we will fight outdated and compromised media, engage news and politics with the gospel, and replace lies and darkness with truth and light. Go to fightlaughfeast.com to take all these actions. Have a great day. Lord bless