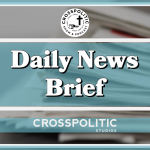 Cuomo got into the car, FBI, FDA, CDC oh my, and I have a list for you, but first:
Here is a fun little commercial we put together for the Politics of Sex conference:
Politics of Sex Conference
Andrew Cuomo has International Emmy Award rescinded following sexual harassment scandal
https://www.foxnews.com/entertainment/andrew-cuomo-emmy-award-rescinded
"Former New York Governor Andrew Cuomo had his 2020 International Emmy Award rescinded.
"The International Academy announced today that in light of the New York Attorney General's report, and Andrew Cuomo's subsequent resignation as Governor, it is rescinding his special 2020 International Emmy® Award," the organization told Fox News in a statement.
"His name and any reference to his receiving the award will be eliminated from International Academy materials going forward," it concluded."
Before Cuomo got in the car and was taken to somewhere.
FBI finds scant evidence U.S. Capitol attack was coordinated – sources
https://www.reuters.com/world/us/exclusive-fbi-finds-scant-evidence-us-capitol-attack-was-coordinated-sources-2021-08-20/
According to Reuters:
"The FBI has found scant evidence that the Jan. 6 attack on the U.S. Capitol was the result of an organized plot to overturn the presidential election result, according to four current and former law enforcement officials.
Though federal officials have arrested more than 570 alleged participants, the FBI at this point believes the violence was not centrally coordinated by far-right groups or prominent supporters of then-President Donald Trump, according to the sources, who have been either directly involved in or briefed regularly on the wide-ranging investigations.
"Ninety to ninety-five percent of these are one-off cases," said a former senior law enforcement official with knowledge of the investigation. "Then you have five percent, maybe, of these militia groups that were more closely organized. But there was no grand scheme with Roger Stone and Alex Jones and all of these people to storm the Capitol and take hostages.""
But remember how Amazon, Apple, and Google all kicked Parler off their platforms for supposedly being the platform that people used to coordinate the the January 6th Capitol Debacle?
"Next, I want to tell our homeschool listeners about Classy Artist Box. It is a company created by a Christian art teacher who sends you everything you need to create four art projects each month. You can use their written instructions and video lessons to help guide you through each project. In addition to the four new projects each month, you'll also have access to two and a half years worth of video lessons to enjoy as a member. Each type of subscription will cover a range of art media throughout the year, which means you have your art curricular needs covered. For 30% off of your first subscription order, use code CROSS30. To see more, check out www.ClassyArtistBox.com.
All the major companies requiring vaccines for workers
https://fortune.com/2021/08/23/companies-requiring-vaccines-workers-vaccination-mandatory/
"Requiring vaccines is a move that most workers support (52% according to a recent Gallup poll), but a sizable chunk of the workforce (29%) is strongly opposed—likely some of the same people who are strongly opposed to the COVID vaccines in general.
Here's a running list of the major U.S. corporations that have made moves to get their staff vaccinated, and the policies they've put in place."
Among the woke and morally broke corporate jokers, who have some sort of vaccine mandate, we have:
At&T
Bank of America
Capital One
Chevron
Facebook
Google
Microsoft
Texas Instruments, and two of my favorite:
Johnson & Johnson The company will require that its U.S. employees and contractors be fully vaccinated before Oct. 4, according to Fierce Pharma. It will make exceptions for people with medical conditions or other reasons.
Pfizer U.S. Employees will be required to get a vaccine or have to undergo weekly COVID testing, according to CNBC.
Washington workers who decline vaccine mandate unlikely to qualify for unemployment
https://www.krem.com/article/news/health/coronavirus/vaccine/washington-covid-19-vaccine-mandate-workers-decline-unemployment-eligibility/281-5ed52665-fbdc-4f96-a055-ba31235f08d3?utm_campaign=snd-autopilot
According to KREM news:
"Employees who decline the COVID-19 vaccine per workplace mandates are not likely to qualify for unemployment benefits unless they have a unique circumstance, such as approved exemptions.
"Everyone is trying to make sense of this right now," said Jason Rittereier, employment attorney at HKM Employment Attorneys.
Rittereier said workplaces can legally mandate a vaccine requirement as a condition of employment and for that reason, employees who do not follow workplace policy are subject to being let go.
"Employees should not count on unemployment benefits if they were to be fired because they failed to get vaccinated or if they resigned because they refused to get vaccinated," he said.
Information posted online by the Washington State Employment Security Department said employees may still qualify for the payments based on "unique circumstances."
"Factors may include when the employer adopted the requirement, whether the employee is otherwise eligible for benefits, the specific terms of the vaccine policy including allowable exemptions, and the reason why the employee did not comply with the vaccine requirement," the online information said."
Governor Kristi Noem:
Closing
This is Gabriel Rench with Crosspolitic News. Support Rowdy Christian media by joining our club at fightlaughfeast.com, downloading our App, and head to our annual Fight Laugh Feast Conference next fall. With your partnership, together we will fight outdated and compromised media, engage news and politics with the gospel, and replace lies and darkness with truth and light. Go to fightlaughfeast.com to take all these actions. Have a great day. Lord bless