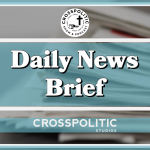 Yesterday was the anniversary of Abraham Lincoln signing the House and Senate resolution that later became the 13th Amendment, outlawing slavery in America and federalizing it in our prison system. Awareness is not our virtue these days. 
Our live show schedule is hot, so watch out for links to buy tickets, as we are coming to Fort Worth March 16th, Rapid City April 7th, and Phoenix in May. Join the club and you will be first in line!
Now I was going to cover Megan Bashan's article "How The Federal Government Used Evangelical Leaders To Spread Covid Propaganda To Churches" but instead I am going to have her on Waterbreak this Thursday night at 7pm, so stand by for that fun interview.
https://www.dailywire.com/news/how-the-federal-government-used-evangelical-leaders-to-spread-covid-propaganda-to-churches
Abortion Pills Can Now Be Mailed to Your House: Roll Clip
https://www.youtube.com/watch?v=Si_EU73j904 (From start to 2min)
WaPo article: https://www.washingtonpost.com/nation/2022/01/26/jex-blackmore-tv-abortion-pill/
Sunday on WJBK in Detroit "Let It Rip" host Charlie Langton had a prolife guest on and a pro-abortion guest on to debate "Food and Drug Administration's decision in December to allow abortion pills to be prescribed via telehealth and shipped to patients in the mail". You know, murder by mail.
The pro-abortion advocate, Jex Blackmore, popped a kill pill on air, just listen to this: Roll clip.
According to WaPo:
"In an email to The Post, Blackmore said her on-air claim was no charade, insisting that she took mifepristone, the first of the two pills, to end a pregnancy.
"Abortion is a common and safe medical procedure surrounded by stigma," Blackmore wrote. "Stigma keeps people silent about their personal experiences and creates space for harmful, inaccurate narratives. My action was intended to dispel some of those myths, misinformation, and stigma.""
My goodness. God is in heaven, we are on earth. God sees all, and we will be held to account for all our unrighteousness. And I am so grateful that God will see me through the blood of Jesus. May God have mercy on Ms. Blackmore.
Coming To Grips With the Facts About Masks
James Agresti, wrote a nice piece aggregating all the masking shenanigans and quoting real scientist that have studied the ineffectiveness of masking. Here are a number of quotes he includes from "scientist":
Dr. Vinay Prasad—an associate professor of epidemiology and biostatistics at the University of California, San Francisco— concluded that:
-"most of the masks worn by most kids for most of the pandemic have likely done nothing to change the velocity or trajectory of the virus."
-"there are downsides to face coverings for pupils and students, including detrimental impacts on communication in the classroom."
-"masking is now little more than an appealing delusion."
decisions to mask schoolchildren are "ignorant, cruel, fearful, and cowardly."
Dr. Chad Roy, who specializes in airborne infectious diseases and is a professor of microbiology and immunology at Tulane University School of Medicine, has told the Washington Examiner that:
-"cloth and surgical masks do absolutely nothing for protection from ambient virus."
-"all this song and dance of wearing cloth masks with some presumption that you're being protected from ambient virus is completely and positively 100% counter to how masks and respirators work."
Dr. Margery Smelkinson, a specialist in infectious diseases at the National Institutes of Health said: "Imposing on millions of children an intervention that provides little discernible benefit, on the grounds that we have not yet gathered solid evidence of its negative effects, violates the most basic tenet of medicine: First, do no harm."
John Hopkins just released this doozie. They did a study on the effectiveness of lockdowns, and guess what! They found lockdowns dont work. Surprise
"An analysis of each of these three groups support the conclusion that lockdowns have had little to no effect on COVID-19 mortality. More specifically, stringency index studies find that lockdowns in Europe and the United States only reduced COVID-19 mortality by 0.2% on average. SIPOs were also ineffective, only reducing COVID-19 mortality by 2.9% on average. Specific NPI studies also find no broad-based evidence of noticeable effects on COVID-19 mortality. "
See here for the study: https://sites.krieger.jhu.edu/iae/files/2022/01/A-Literature-Review-and-Meta-Analysis-of-the-Effects-of-Lockdowns-on-COVID-19-Mortality.pdf
Brian Flores Sues NFL, Teams Over the Treatment of Black Coaches
https://www.wsj.com/articles/brian-flores-lawsuit-racism-bill-belichick-text-messages-11643752620
According WSJ:
"Brian Flores, the recently fired coach of the Miami Dolphins, has filed a lawsuit against the National Football League and three specific teams, alleging that Black coaches such as himself are discriminated against in pursuing coaching opportunities.
Flores was dismissed by the Dolphins after three years and back-to-back winning seasons. The 40-year-old coach was hired by Miami in 2019 after more than a decade working on the staff of the New England Patriots.
The explosive suit figures to reinvigorate debate around the league's diversity hiring efforts and comes after years in which race has been a lightning rod in America's most popular sport. The NFL has long faced criticism over the dearth of Black coaches and executives in a sport in which well over half of the players are Black. The league presently has just one Black head coach, although a number of jobs remain open.
The lawsuit, filed in the U.S. Southern District Court of New York on behalf of Flores and seeks to establish a class-action on behalf of others similarly situated, includes a wide-ranging series of allegations covering Flores's time with Miami and his efforts to get other jobs. It accuses teams, including the New York Giants, of giving him token interviews in order to comply with the league's "Rooney Rule," which requires that franchises interview Black candidates for head coaching and general manager openings."
This is how unjust or silly rules, like the Rooney Rule, go. They set out to solve a problem, but end up creating more problems and greater injustices. We have talked about the Rooney Rule before on our show. I have no doubt Flores was interviewed, just because a team had to meet the one black interview quota.
Speaking of solving problems, this is the greatest mocumentary of I seen this year so far:
This hilarious. Trans-Racial😂😂😂
https://youtu.be/dzRxbqvGXzw (play from .21 to 1:30min)
You can find the link to the rest of that skit in our app's show notes. Well worth your time and giggles.
Closing
This is Gabriel Rench with Crosspolitic News. Support Rowdy Christian media by joining our club at fightlaughfeast.com, downloading our App, and head to our annual Fight Laugh Feast Events. With your partnership, together we will fight outdated and compromised media, engage news and politics with the gospel, and replace lies and darkness with truth and light. Go to fightlaughfeast.com to take all these actions. Have a great day. Lord bless