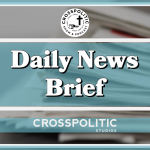 Happy Birthday to my little sister!
Join our Business network: www.FLFnetwork.com/business
Join our club.
Memorandum: Enforcing reproductive responsibility among men
https://www.legis.state.pa.us/cfdocs/legis/csm/showmemopublic.cfm?chamber=h&spick=20210&cosponid=36286&mobile_choice=suppress
To: All House members
Subject: Enforcing reproductive responsibility among men
"For far too long, the public debate around abortion, contraception and related reproductive matters has thrust government into the center of restrictions on the bodily autonomy of women and girls.
Rarely is there a meaningful dialogue around public policy focusing on the personal responsibility of cisgender men in this sphere.
The rights of cisgender men have always been paramount in our society with little focus on their
responsibility as inseminators to change their behaviors for the good of their partners, families, and society at large.
As we head toward climax on this heated discourse around this delicate matter, we should come together to address it with surgical precision. We must also commit to mending the social fabric being sliced up by bitter acrimony.
In order to improve public health outcomes and release sweet justice into our households and bedrooms, we must wrap our love of individual liberty in the moral imperative of greater personal responsibility and acknowledge men's essential role in procreation.
Therefore, I will be introducing legislation that will require all inseminators to undergo vasectomies within 6 weeks from having their third child or 40th birthday, whichever comes first.
Further, this legislation will allow Pennsylvanians to take civil action for unwanted pregnancies against inseminators who wrongfully conceive a child with them.
This legislation will also empower Pennsylvanians to enforce this new law by offering a $10,000 reward for reporting to the proper authorities those scofflaws who have not complied with this statute within the allotted timeframe.
As long as state legislatures continue to restrict the reproductive rights of cis women, trans men and non-binary people, there should be laws that address the responsibility of men who impregnate them. Thus, my bill will also codify "wrongful conception" to include when a person has demonstrated negligence toward preventing conception during intercourse.
What's good for the goose is good for the gander!
In the spirit of this popular axiom, I encourage my colleagues to take a gander at this forthcoming bill that seeks to end this egregiously gendered double standard for the benefit of all individuals, our families and our great commonwealth."
Texas Supreme Court Denies Planned Parenthood Challenge to Heartbeat Law
https://www.texastribune.org/2021/10/04/texas-supreme-court-abortion-lawsuit/
"The Texas Supreme Court denied a request Monday from Planned Parenthood to resume its lawsuit, filed in a state district court, that challenges the state's near-total abortion ban.
Planned Parenthood asked the all-Republican court last week to overturn the Texas Multidistrict Litigation Panel's decision to indefinitely pause its suit alongside 13 other lawsuits filed in Travis County district court. The panel of five judges stopped the cases from continuing at the request of Texas Right to Life, a prominent anti-abortion organization that helped draft Texas' abortion restrictions.
"The Texas Supreme Court's decision to allow the stay to remain in effect is extremely disappointing and will likely deprive Planned Parenthood of its day in court, once again," Helene Krasnoff, Planned Parenthood's vice president for public policy litigation and law, said in a statement.
Elizabeth Myers, a Dallas-based attorney who represents plaintiffs for the other 13 lawsuits blocked, said Monday's ruling was disappointing, but she called the stay a temporary setback.
"We'll present our arguments and the defendants will ultimately have to attempt to defend SB8 on the merits," Myers said. "That is something the defendants are obviously scared and unwilling to do, so it's not surprising that they continue to try to delay it. At some point, their delay tactics will no longer work and our clients look forward to that day."
These lawsuits are not the only legal challenges to the state's abortion law, commonly known as Senate Bill 8.
Abortion providers, doctors, women's rights groups and even the U.S. government are battling to overturn the law in federal courts. A federal appeals court is set to hold a hearing in December in one lawsuit aimed at overturning the restrictions. A federal judge is also expected to issue an order soon on whether to temporarily block enforcement of Texas' abortion law as part of a U.S. Justice Department lawsuit filed after the Biden administration vowed to challenge the statute.
Also on Monday, the Biden administration reversed a 2018 decision by former President Donald Trump that disallows family planning clinics from receiving federal funding if they provide abortion referrals.
Texas' near-total abortion ban has been in effect for more than a month, even as abortion providers, doctors, women's rights groups and the U.S. government have sought to block its enforcement. The statute bars abortions after approximately six weeks of pregnancy, before many know they're pregnant. Meanwhile, most abortions in the state — experts estimate more than 85% — have ceased, and some abortion clinics have stopped offering the procedure altogether."
Facebook Whistleblower wants more government regulation over Facebook:
Facebook data scientist and now whistleblower, which she apparently leans far left, Frances Haugen told Congress on Wednesday that she thinks the government can fix Facebook.
Roll clip: https://www.facebook.com/newsmax/videos/389524386113734
Government took action (public health): 4:15-5:20
Appreciate the government: 8:20
Now according to the AP:
https://apnews.com/article/facebook-frances-haugen-congress-testimony-af86188337d25b179153b973754b71a4?utm_source=Twitter&utm_medium=AP&utm_campaign=SocialFlow
"Democrats and Republicans on the committee said Tuesday's hearing showed the need for new regulations that would change how Facebook targets users and amplifies content. Such efforts have long failed in Washington, but several senators said Haugen's testimony might be the catalyst for change.
"Our differences are very minor, or they seem very minor in the face of the revelations that we've now seen, so I'm hoping we can move forward," said Sen. Richard Blumenthal, D-Conn., the panel's chairman.
Still, Democratic Sen. Amy Klobuchar of Minnesota acknowledged that Facebook and other tech companies wield a lot of power in the nation's capital, power that has blocked reforms in the past.
"There are lobbyists around every single corner of this building that have been hired by the tech industry," Klobuchar said. "Facebook and the other tech companies are throwing a bunch of money around this town and people are listening to them.""
See how much Covid-19 relief money health care providers in your state got
"Congress set up a massive, $178 billion fund in 2020 meant to help mitigate the impacts of the Covid-19 pandemic on health care providers, known as the Provider Relief Fund.
The Trump and Biden administrations haven't always been reliable about sending out the money — or sending it on time. But STAT's new analysis of a Health and Human Services database of the money reveals where it's flowing and who has received the most so far.
By far, the largest payments were made to the nation's biggest hospital systems. Fully five of the top 10 recipients of cash were New York City-area hospitals or health systems; together, they received some $3.1 billion. The New York and Presbyterian Hospital (usually styled "NewYork-Presbyterian") alone brought in $631 million, topped only by the $1.2 billion that went to the New York City Health and Hospitals Corporation, a group that operates New York City's sprawling system of public hospitals and clinics."
My hospital, in little old Moscow Idaho, has received just north of $5M of COVID relief. How is it possible that in the middle of a pandemic, where our country is flush with health insurance, government backed (socialistic healthcare) programs, why do our hospitals need more government money? With new clients flooding our hospitals, wouldn't our hospitals have more money?
Closing
This is Gabriel Rench with Crosspolitic News. Support Rowdy Christian media by joining our club at fightlaughfeast.com, downloading our App, and head to our annual Fight Laugh Feast Conference next fall. With your partnership, together we will fight outdated and compromised media, engage news and politics with the gospel, and replace lies and darkness with truth and light. Go to fightlaughfeast.com to take all these actions. Have a great day. Lord bless