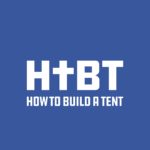 Let's discuss why home prices increase and why socialist is not the answer.
www.brickhousenutrition.com Coupon code "HTBT" for 10% off your order! FIELD OF GREENS – ground up real fruits and vegetables, DAWN TO DUSK – energy supplement, FOUNDATION – Creatine + Real ATP, and more products.
Robinhood Link https://share.robinhood.com/matthew3934 use the link to get a free stock when you sign up. Robinhood is a platform that let's you buy and sell stocks for free.