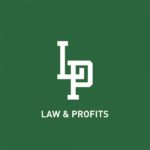 We talk about Gina Carano and Cancel Culture. Why is it important for Christians to stand up against cancel culture. Does Cancel Culture really hurt people?
It's been a long time coming, but I am moved in and the studio has been painted and sound proofed.
So here's the first new episode of Law and Profits in 2021.