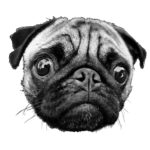 Few people today know about the remarkable career of Sabine Baring Gould. Anglican priest, father of fifteen, archaeologist, anthropologist, author of novels, short stories, hymns, biographies, and travelogues, amateur painter and ironworker, translator, preserver of folk music, the list goes on and on. Tony Esolen commented that he could only have lived in the nineteenth century. Using Baring Gould's life as a starting point, the guys discuss Tony's comment, examining why the nineteenth century produced such a wide-ranging genius, where we might find them today, and what we can do to begin recovering similar capacities today.
Support the Pugcast on Patreon: https://www.patreon.com/thetheologypugcast?fbclid=IwAR17UHhfzjphO52C_kkZfursA_C784t0ldFix0wyB4fd-YOJpmOQ3dyqGf8
Like The Theology Pugcast? Check out another show sponsored by Trinity Reformed Church in Huntsville AL: 'Got a Minute?'
Theology, Philosophy, Economics, Politics (and more) for normal people. Featuring Rich Lusk, Larson Hicks, and the occasional special guest!