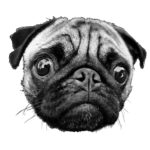 Register for the conference:
https://trinityreformedkirk.com/tentmaking/
The Apostle Paul was not only the best-educated apostle, and one of the most influential intellectuals in the history of the world, he was a tradesman. He made tents for a living. It was the perfect trade for a man on the road.
In 1 Corinthians 9 he made the case for making a living from the gospel, yet he didn't take advantage of his right to do so. He even said, "But I have made no use of (my) rights, nor am I writing these things to you to secure any such provision. For I would rather die than have anyone deprive me of my ground for boasting." (1 Cor. 9:15) Could you say that? Would you like to be able to?
Because Paul was able to support himself financially he enjoyed the sort of freedom that many pastors today can only dream of. But not all pastors. There are a few who even today enjoy the sort of freedom Paul boasted of. And they've done it while seeing their ministries actually prosper because of it. Would you like to learn how? Join us, October 17th in Huntsville, Alabama to hear more.