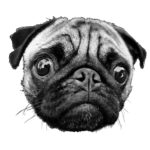 On today's show Chris and Tom host the show without Glenn, but they are joined by Michael Warren Davis, author of the entertaining and informative book, The Reactionary Mind. Mike helps the pugs understand the differences between conservatives and reactionaries, and why genuine conservatives are actually the latter. Along the way the conversation ambles from Savonarola (a good guy) to Nom Chomsky (a very bad one). Tune in and see why you might actually be a reactionary and why that's a good thing.
Find Michael at https://commonman.substack.com/
Support the Pugcast on Patreon: https://www.patreon.com/thetheologypugcast?fbclid=IwAR17UHhfzjphO52C_kkZfursA_C784t0ldFix0wyB4fd-YOJpmOQ3dyqGf8
Like The Theology Pugcast? Check out another show sponsored by Trinity Reformed Church in Huntsville AL: 'Got a Minute?'
Theology, Philosophy, Economics, Politics (and more) for normal people. Featuring Rich Lusk, Larson Hicks, and the occasional special guest!