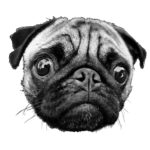 In today's show the Pugsters interview Dr. Benjamin Merkle, President of New Saint Andrews College.
The show was recorded before an enthusiastic audience and at a different venue than the venerable Corner Pug. In this show the Pugcast invades the renowned Willimantic Brewing Company–one of the best brewpubs in Connecticut. 
Dr. Merkle provides great insight into the philosophy and methods of classical learning, and Tom and Ben even get to reminisce about their days at Oxford. It was a lot of fun. We hope that you enjoy it.