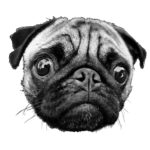 In some theologies it seems like God is so sovereign there is nothing left for anyone else to do. Secondary causation and creaturely agency appear to be defined right out of existence.
While this leaves people wondering about their agency, it also leaves angels with nothing to do.
So, in today's show Chris raises the question, what are angels for?
In the course of the conversation things gravitate toward the subject of the "principalities and powers" the Apostle Paul mentions in Ephesians and Chris recounts some disturbing personal experiences he's had with palpable evil, as well as one experience he had of a different nature when one of his parishioners lay dying in an Emergency Room because he had been cut open by a snow plow during a blizzard.
Glenn and Chris are joined once again by Dr. Ray Pennoyer, professor of philosophy.