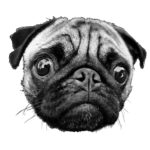 In today's show Chris introduces listeners to two of his favorite writers–Matthew Crawford, author of Shop Class as Soulcraft, and Eric Hoffer, author of The True Believer. Both men could be described as "blue collar intellectuals" because they actually are (or were) blue collar men. Crawford is a motorcycle mechanic and Hoffer was a stevedore (a dockworker). But even though they're blue collar, their thinking is first class, not low class.
Chris has been a blue collar guy over the years–having actually been a carpenter and a home improvement contractor. Chris uses his experience and the writing of these authors to raise the question, "Is one of the reasons that academe is so crazy these days because most academics have no real acquaintance with working with the physical world?" Tom and Glenn chime in with excellent commentary as usual.
Unfortunately the guys don't know how to use their new recording equipment yet–so the sound quality is not what it will soon be. Nonetheless, here is some very worthwhile content for anyone who'd like to know what it means to be a blue collar intellectual.