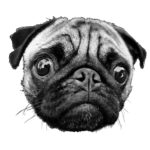 In today's show Tom introduces the doctrine of "divine simplicity". The doctrine itself is simple enough, understanding its implications for theology and the work of the Church and salvation takes a bit of work.
Contemporary theologies have turned away from this classical doctrine and it is beginning to show–everything is devolving down to imminent-frame. Relevance, pragmatism, church-growth guruism–you name it–all in a breathless race to keep up with God the moving target. Whatever became of the God who is the same yesterday, today, and forever?
This show is a call back to the God in whom we live and move and have our being.