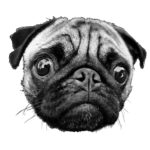 In today's show, Tom introduces listeners to the Barmen Declaration of 1934. He then helps listeners understand what genuine resistance to the Nazis looked like at the time, and how many German churches had been coopted by cultural trends.
In our ideological age, cut off from both nature and nature's God, totalitarianisms emerge to fill in the empty spaces in our heads and hearts. Classical Christian theism is what we need today, but most evangelicals don't know what that is.
Here's the wiki page for the Barmen Declaration–https://en.wikipedia.org/wiki/Barmen_Declaration
Once again, the show is recorded on our new sound equipment! We're getting the hang of it.