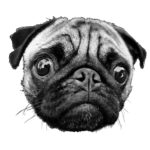 In today's show Chris introduces listeners to his favorite magazine, and to one its Senior Editors, S. M. Hutchens (Steve to his friends). The magazine is a unique project which includes contributions from Protestant, Roman Catholic, and Orthodox writers. Chris has written for the journal a few times and has spoken at one of their conferences.
Tom and Glenn join in and the foursome not only discuss what makes 
Touchstone
 unique, but also why orthodox Christians (which is to say, in part, socially conservative ones) will find themselves banding together more and more as the larger culture of the West grows ever more hostile to the Christian faith.