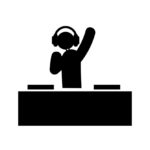 Congrats to Daniel Spratt, who won December's drawing for Jovial Press books. He will be receiving free books. This month we are giving away 3 signed copies of Little Mouse Finds a Friend, by Jeni Leidenfrost, illustrated by Jessica Linn Evans. If you have kids, grandkids, nieces and nephews, or just like great children's books, Head over to Twitter and tag me @jasonfarleys, letting me know that you want to enter the drawing.
If you are looking for more from the Westminster Confession of Funk, check out my blog hosted by Cross Politic.
Check out my books at amazon.com/author/jason_farley.
And visit Jovial Press for more.