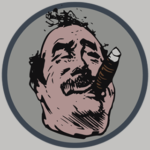 On this episode, we talk about overpopulation, hear from "Leonard" and his new "Matriarchy" co-host, interview Pastor Matt Trewhella about birth control, and discuss fruitfulness and the blessings that are the children of believers.
Subscribe to the Fight Laugh Feast Network (CrossPolitic Studios) podcast feed and look for episodes starting with "TPP" to hear us each Tuesday.
#SupportThePatriarchy and get access to behind the scenes material and lots of bonus content by signing up to be a Fight Laugh Feast Club Member at FightLaughFeast.com using the code PATRIARCHY.
To support the Marines family and baby Owen, visit ThePatriarchyPodcast.com/BabyOwen to help pay their hospital bills.
#BuildFightProtectLead
#ThePatriarchy
#FLF
Facebook.com/ThePatriarchyPodcast
Twitter.com/PatriarchyPod
Instagram.com/ThePatriarchyPodcast
Minds.com/ThePatriarchyPodcast
ThePatriarchyPodcast.com
Credits:
"Twisted" "District Four" Kevin MacLeod (incompetech.com)
Licensed under Creative Commons: By Attribution 3.0 License
http://creativecommons.org/licenses/by/3.0/
Music: https://www.purple-planet.com
TEDx Talks "Overpopulation facts – the problem no one will discuss: Alexandra Paul at TEDxTopanga" YouTube. 03 Jan. 2013. Fri. 05 July. 2019. https://www.youtube.com/watch?v=fNxctzyNxC0
TheGypsyman90 "James Canupp "Looking for a city"" YouTube. 09 Feb. 2012. Fri. 05 July. 2019. https://www.youtube.com/watch?v=b6WAcdY4yrU